It's that time of year where all we do is eat.
We meet up with friends to eat. We attend parties and eat. We celebrate holidays that center around a big fat turkey that we eat! Did I mention that we eat!? And we haven't even gotten to Christmas or New Years yet…
Yup, we are officially in the holiday season and with all the festivities also come the (dare I say it?) extra pounds. Plus, is it just me, or doesn't it feel like everyone likes to remind us about how the average American gains 5-10 lbs. during this season? I'm not sure how accurate that is, (or where in America these people live) but all I know is that I don't want to be one of them. Not because I'm watching my weight but because I'd rather stay active and healthy.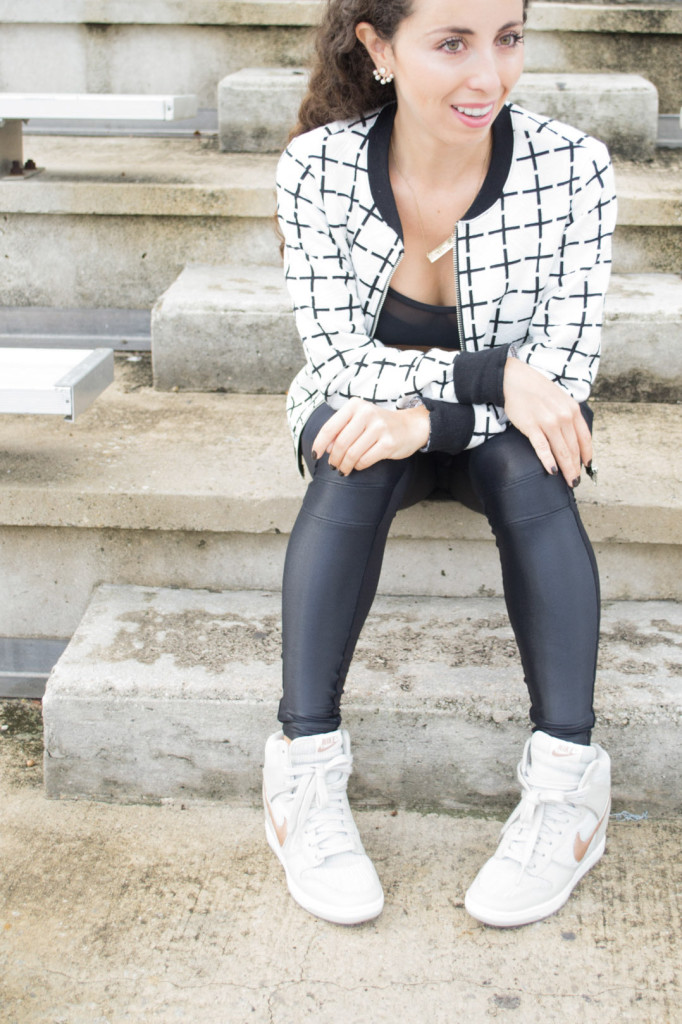 So, as we embark on the next few weeks here are a few reminders on how to stay motivated during the holidays:
Find a friend. Maybe your goal is to stay active or to continue your regular workout regimen. Whatever the case, it is easier to stay motivated when you have someone to keep you accountable. Find a partner you can train with, or someone who can check-in on you to make sure you got your workout in. If you happen to go out of town, a jog/run is a great way to enjoy some time outdoors with family and friends!
Keep it short. It's no coincidence that getting in shape and losing weight are part of most New Year resolutions. When the holidays roll around our schedules get inundated with busyness and working out becomes quite a challenge. But, instead of skipping workouts altogether what if we maximize our time? Rather than planning a 45 min. or 1 hour workout, how about squeezing in a quick 20-30 minute workout during the day? Seems doable, right?
Rise and grind. Start your day with an early workout. Trust me, I know this can take some getting used to — but the good thing about getting an early-morning workout is that it fuels you for the remainder of the day. Afterward, you're free to roam and plan your day as needed. (I seriously have no idea how I used to wake up at 6am back in the day during my marathon training days.)
Use your bodyweight. Maybe some of you have mommy /daddy duties to attend to in the morning, or you're just literally too overwhelmed to even set foot in a gym. I've got good news for you — you can still get a great workout using your own body-weight! Just carve out 20-30 minutes of your day and get to it! Feel free to try this workout.


Stick to colors.  As you find yourself ready to eat, when it comes to serving your actual plate try staying away from boring colorless items. You know, white or off-white foods like bread, rice and mashed potatoes. Instead, stick to all the fun bright colors on the serving table. Go for some delicious green beans, bright red tomatoes and even some orange carrots or sweet potatoes. PS. If possible, try to also choose an actual colored plate, according to Lifehacker, when the color of a plate matches the color of the food, people tend to serve themselves almost 30% more. Interesting, huh?
Pick just one. When it comes to sweets, a little bit can go a long way. (Or so I hear.) Instead of serving yet another plate with mountain piles of dessert options. Try opting out of the sinful sweets and replacing them with a dessert-like cocktail. Little sips can help you get the sweet taste that you need, and it may even last longer. Plus, some cocktails can offer the savory sugar with as little as 45 calories. Okay okay, and if you absolutely must have some dessert, ditch the drink and get a small serving. But remember, just pick one!
Walk it out. Post the big meal, (or even before) gather your friends and go for a walk. Maybe even start your holiday shopping and take a stroll down the mall. If you happen to be out of town, try sight-seeing on foot –if  the weather permits you can even go for a bike ride.
Start a tradition. Sign-up the whole family for a holiday-themed run/walk. There are tons of family friendly options available, just search through the local listings in your city. Are you in the Miami or Florida area? Try the Turkey Trot or a any of these holiday run/walks.
Keep it clean. The dreadful part of a holiday party is always the clean-up, even more if you are the one hosting. But if you get started on a few dishes, you may even burn off some of those unwanted calories. (About 100 – 130 calories. Hey,I said some…)
Treat yo'self! No, not to to some extra gravy or another piece of pumpkin pie, but to some killer workout gear! If your budget permits, indulging in some athletic gear will allow you to not only feel good but also inspire you to look good. I don't know about you, but I started off my holiday motivation with tip #10. I found these killer workout pants and a perfectly fitting sports bra and tank at SIX:02. As soon as I put them on I was automatically inspired to hit the gym. (Need a gift for a fit lady friend? How about some chic active-wear? I recommend visiting any of the SIX:02 locations. You'll find perfect stocking stuffers and bold activewear providing both the style and comfort that you need. PS: My entire outfit was styled for me by the awesome and helpful ladies at the SIX:02 store in Aventura Mall, tell them I sent ya. :) PSS: I am absolutely in love with every piece, so much that I almost didn't want to work out in it… Shhh. Don't repeat that. It's our little secret.)
KORAL ACTIVEWEAR jacket, sports bra & leggings c/o SIX:02 (similar)
NIKE DUNK SKY HI sneakers c/o  SIX:02
Remember, it isn't about a number on the scale but about being a healthy and confident YOU! Don't strive for perfection but rather start habits that you can incorporate into your day-to-day life.
Enoy the holidays!!