YOINS REVIEW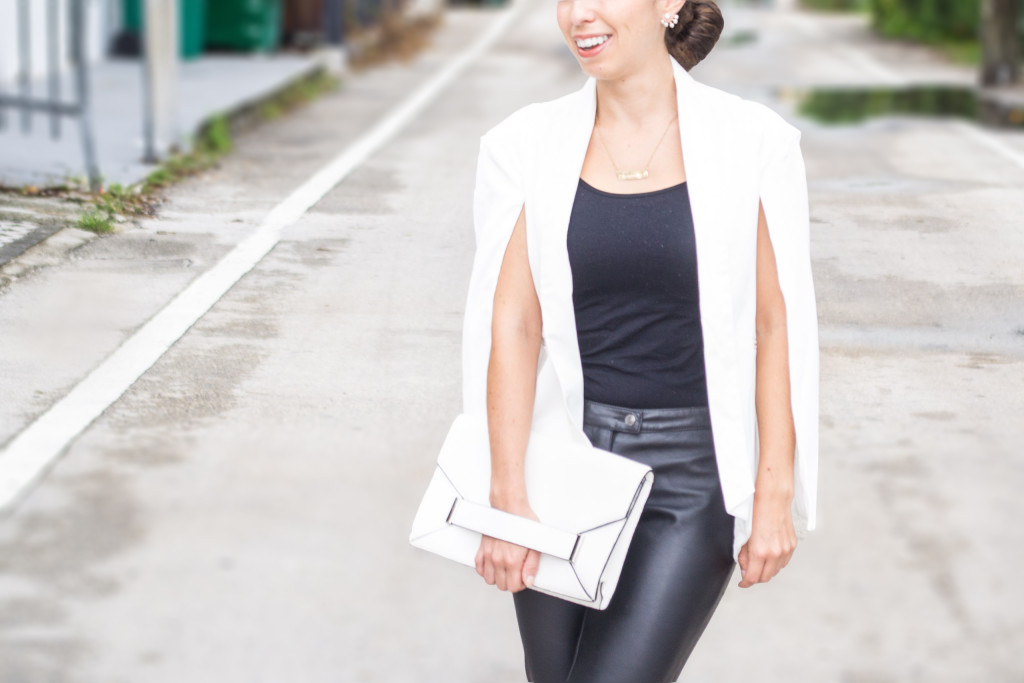 It's no surprise that shopping online is not only a convenience, but nowadays it is also the norm.
Gone are the days of waiting in long lines trying to get your hands on that new item you've been longing for. These days, if you see something you like and can't find it at your local department store —  you just browse the web and you're pretty much guaranteed to find a similar piece online. Probably even at a lower price.
Well, that's kind of what happened to me a few weeks ago. I was searching high and low for a black vest and a white cape. I really wanted to add both of these pieces to my Fall wardrobe but I didn't really feel like spending a fortune on such trendy items. I tried on a few capes and vests at the mall and they were either too big or too expensive.
After my unsuccessful shopping trip, I decided to search the good ol' world wide web and I stumbled upon Yoins. The name rang a bell because just days ago I had actually received an email from them asking me if I'd be interested in collaborating. Needless to say, it was perfect timing.
In just minutes, I found the perfect structured white cape blazer and decided to give it a go! A few weeks later the cape and vest (styled here) arrived at my door and I was beyond pleased!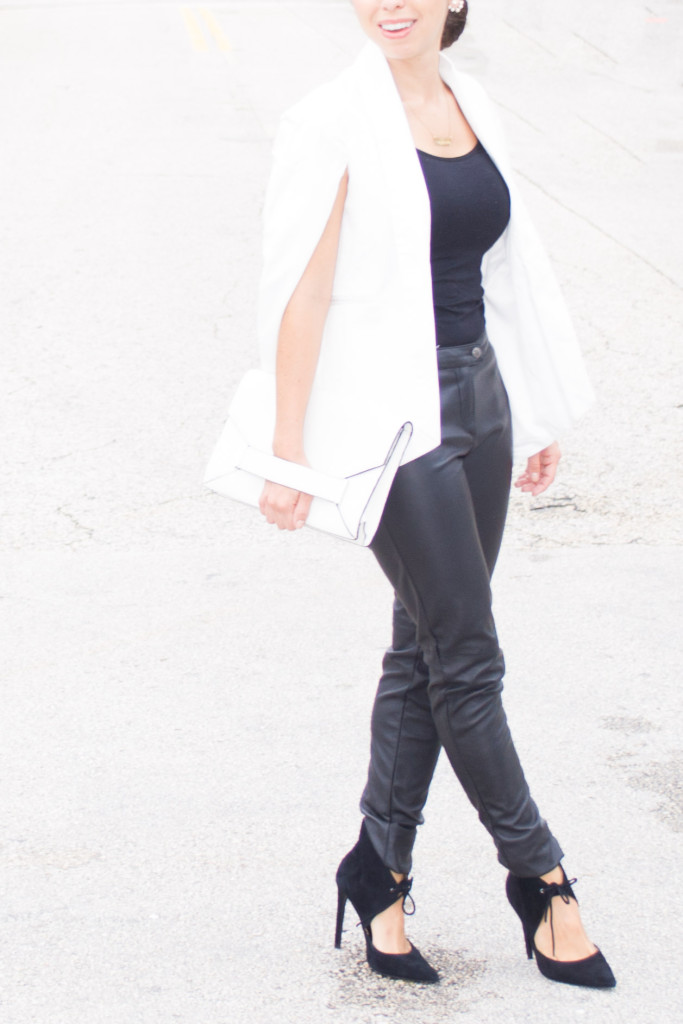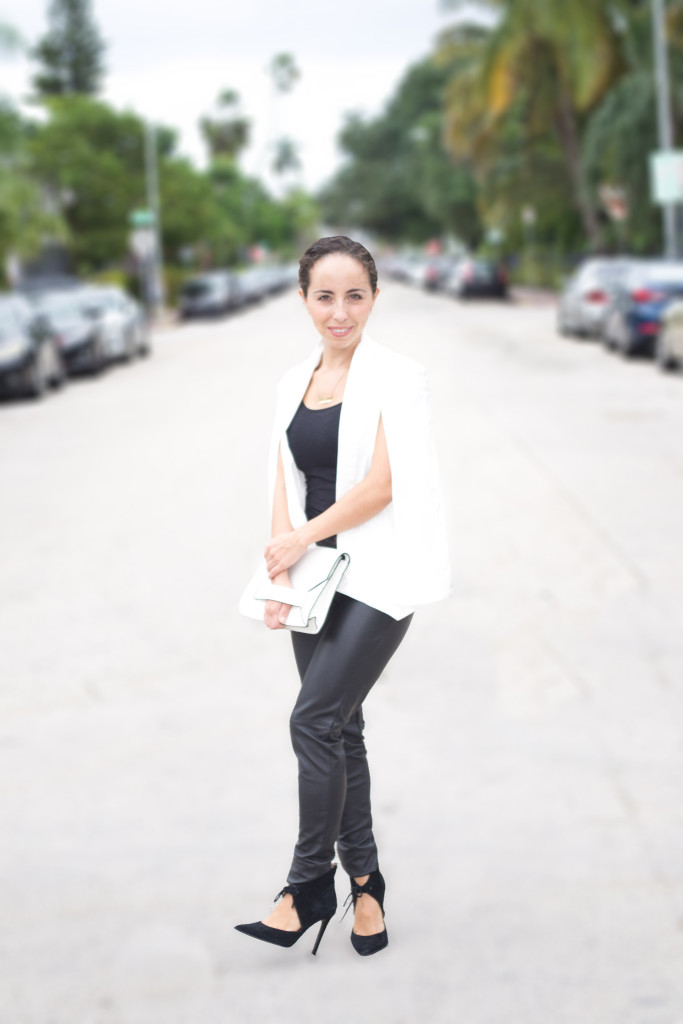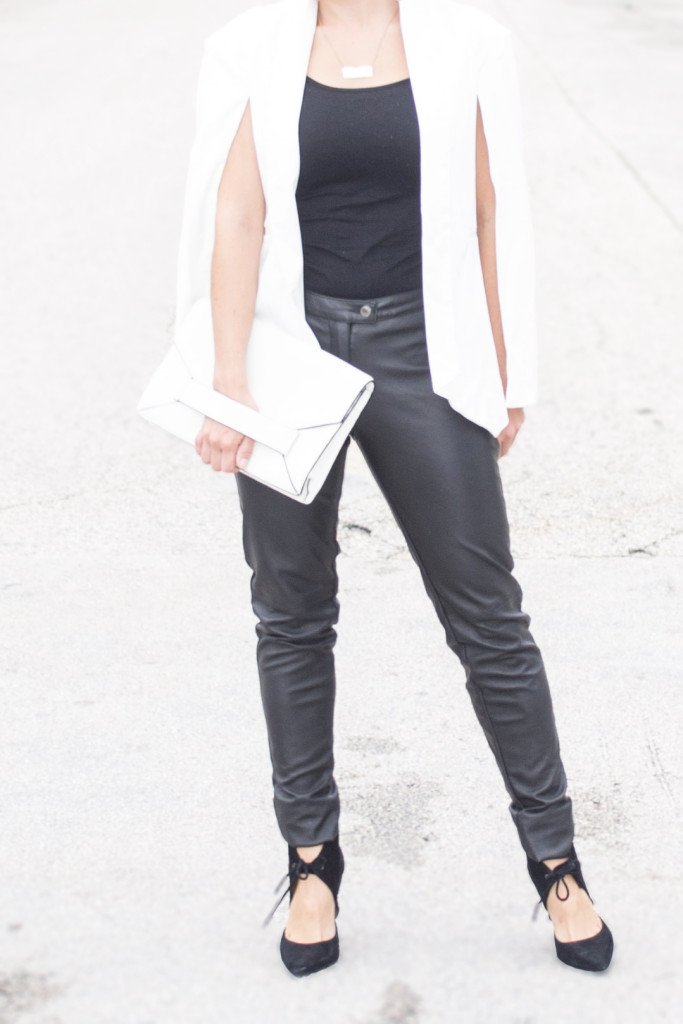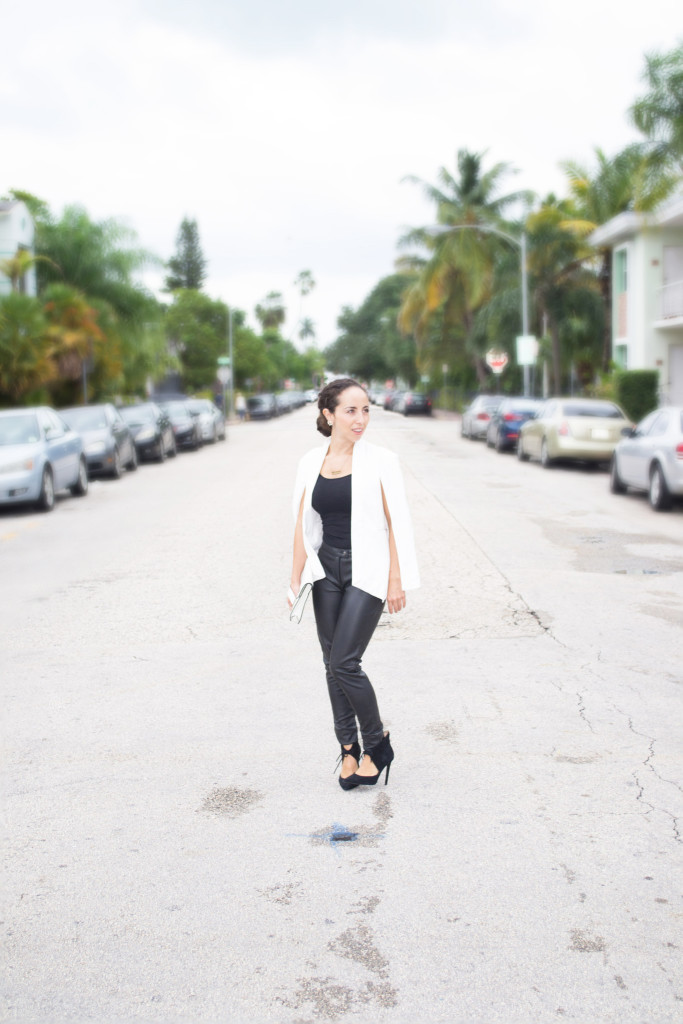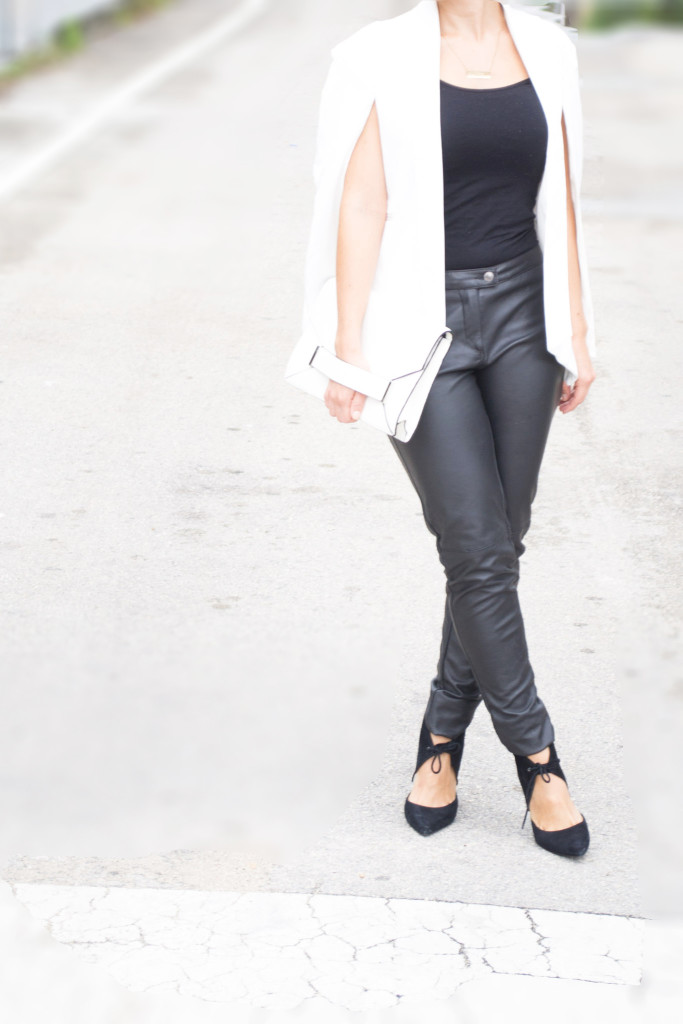 The fit, the cut and the quality was excellent! Plus, my cape was less than $40!
The shipment arrived way faster than I thought. Did I mention I lost my mail key? Good thing I'm basically besties with my mail lady because I guess she realized it had been weeks since I last checked my mail, she was actually kind enough to deliver the package to my door. Yeay!
Are you in the hunt for a trendy topper but don't want to spend an arm and a leg? Give Yoins a try! I think you'll be thoroughly pleased!
structured cape c/o YOINS
GAP cami
H&M faux leather pants (similar)
ZARA pumps
INSTYLE clutch c/o NINE WEST
TJ MAXX earings (similar & similar)
necklace c/o TAUDREY