STAPLE SHIRTDRESS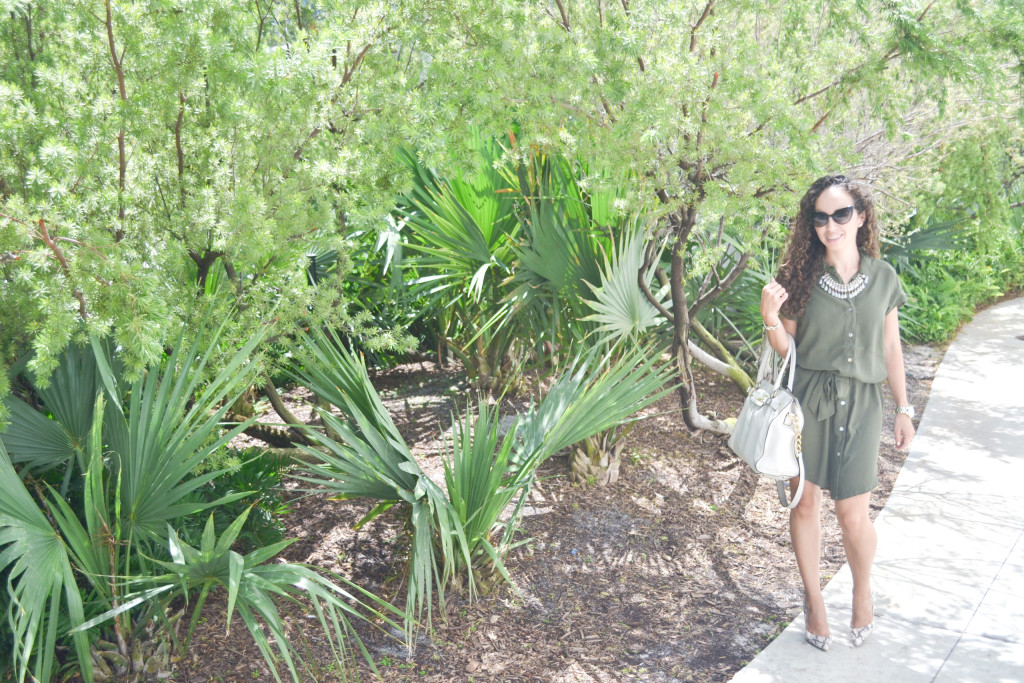 The staple shirtdress, a perfect blend of effortless chic and tomboy-meets-charm.
Shirtdresses aren't necessarily a new trend, but they are so versatile and flattering for all body types that they keep coming back. (Actually, I don't think they ever left.)
Plus, in this scorching Miami weather they are perfect for a grab-and-go breezy look. Whether it's a straight-fit, drop-waist, or A-line, there is a shirtdress for everyone. And since my love affair with dresses isn't just a spring or summer ordeal, this olive number is ready to slowly make its transition into Fall.
Want to know a secret? I found this little gem at T.J. Maxx for less than $20 it was a no-brainer — as soon as I saw it, I knew that it was coming home with me.
Traditional silhouettes like this one are so easy to dress up or down. Heading to a date night? Cinch the waist, grab some heels and add a statement necklace. Going to run errands? Lose the belt, embrace the loose fit and put on your favorite flats or some trendy kicks.
What's your favorite way to wear this season's staple shirtdress?
ZERO UV sunnies
T.J. MAXX dress
FRANCESCA'S necklace
MICHAEL KORS bag & watch
INSTYLE x NINE WEST gamin pumps
SHOP THE LOOK: