CAMEL SHIRT DRESS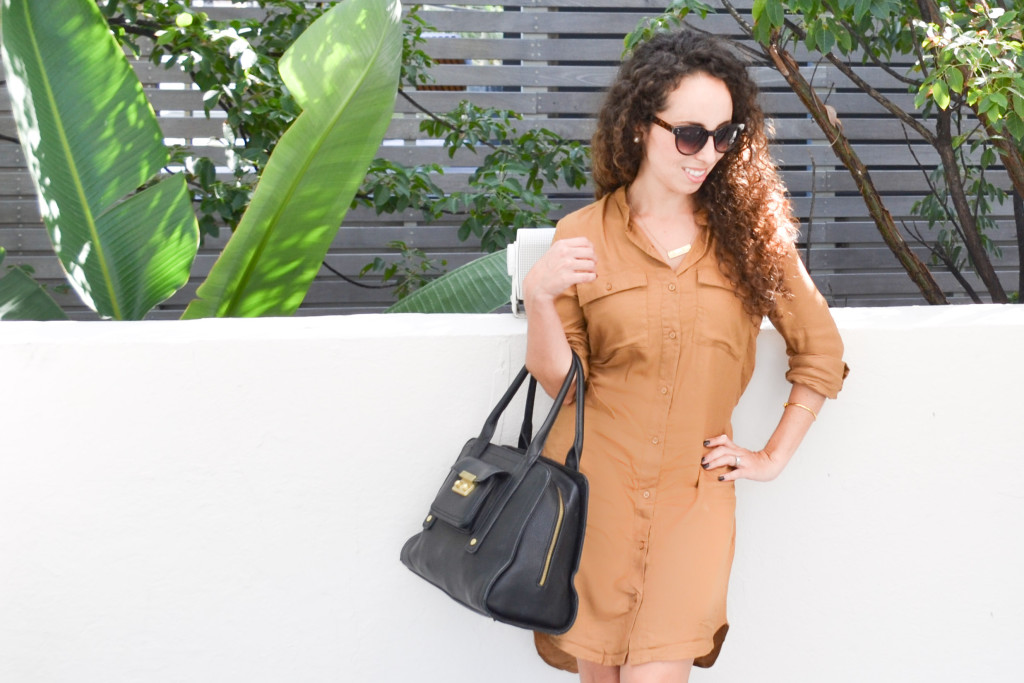 It's no secret that I'm a sucker for dresses and this season I've been particularly fond of shirt-dresses. They are effortless and flattering plus, they give off an "I woke up like this" vibe (in a good way) don't you think?
I actually wore this H&M camel shirt dress to the Chevy Play Miami event and accessorized it with a leopard scarf. Needless to say, the scarf only made it past my front door and into the car door — then it just had to come off! I was too dang hot!
Since Miami-ans are still basking in 90 degree weather, I think it's safe to say that even without the scarf this fanciful concealed buttoned-down dress is still this season's must-have. Hey, at least it is still in the fall color scheme. ;)
PS: Since I have at least 3 of these shirt dresses I want to get creative and find different fun ways to wear them. I have a few ideas, but do you have any suggestions on how I can remix this look?
FOREVER 21 sunnies
H&M shirtdress (sold out, similar items below)
ZARA wedges
PHILLIP LIM x TARGET bag