CHIA PUDDING RECIPE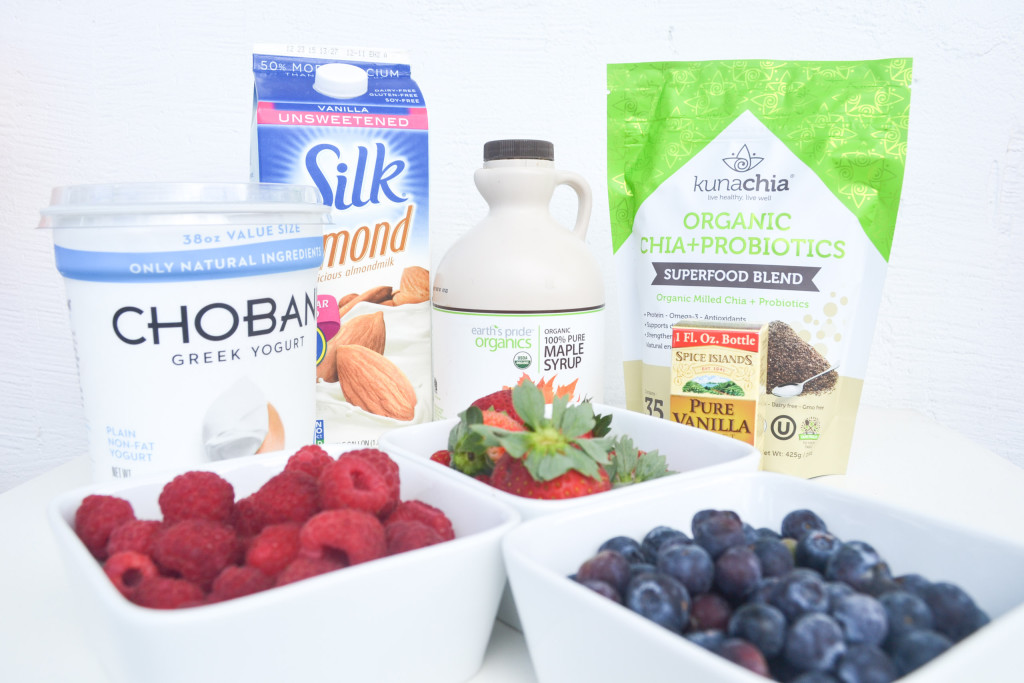 They say breakfast is the most important meal of the day… Well, I almost always skip it. Unless I've planned ahead and made my favorite chia pudding recipe.
As much as I love a good hearty brunch (especially on Sunday mornings) I loathe making breakfast during the week. I will gladly cook an elaborate lunch or dinner, but breakfast? Meh. Let's just say I am not a morning person and precious sleep trumps all hunger.
That's why on-the-go easy breakfast options like overnight raw-oatmeals and chia puddings are my go-to staples.  Chia seeds have been around for centuries and I love their tapioca-like texture. They support a healthy digestive system and offer a great source of protein, antioxidants and omega 3 fatty acids.
To make my chia pudding I normally use regular organic chia seeds, but this time I wanted to change things up a bit and I tried kunachia's chia+probiotics food blend – which combines a prebiotic with a probiotic.
The pudding came out a little less thicker than usual but it was full of extra goodness. You can try the recipe with either regular seeds or with the blended option, either way it will give you a natural energy boost to start your day. Just what I need!
Prep time: 10 minutes
Yields: 8-10 servings
Ingredients
2 cup unsweetened almond milk
2 cup plain Greek yogurt
2 tablespoons of 100% pure organic maple syrup
1 teaspoon pure vanilla extract
1/2 cup Kunachia chia seeds or chia + probiotic blend
1 pint strawberries, rinsed, hulled and chopped
1 pint blueberries, rinsed
1 pint raspberries, rinsed
1/2 cup sliced almonds
Directions:
In a medium bowl, gently whisk the almond milk, yogurt, maple syrup, vanilla and blend until the mixture is perfectly distributed and slightly thickened.
2. Slowly whisk-in the chia seeds and distribute evenly.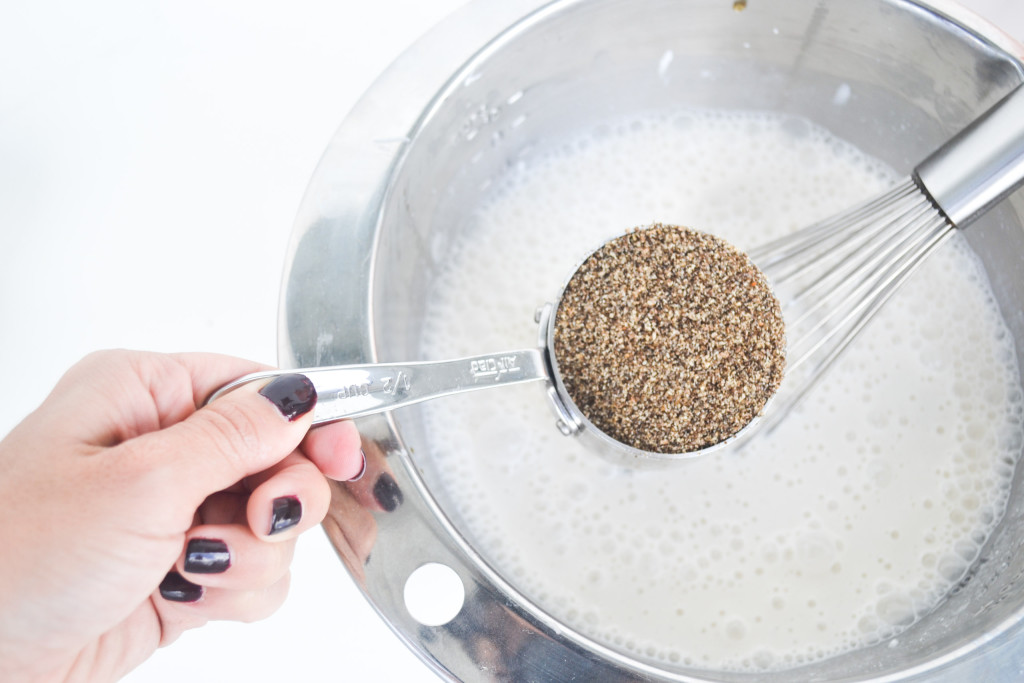 3. Refrigerate mixture for 30 minutes.
4. After mixture has settled, mix the pudding with a spoon to evenly distribute the seeds.
5. At this point, you may spoon-in the mixture into mason jars or bowls, for serving. (FYI -I usually let the mixture sit overnight. This allows the seeds to settle and all the flavors to fully blend. But after 30 minutes it is technically ready for serving.)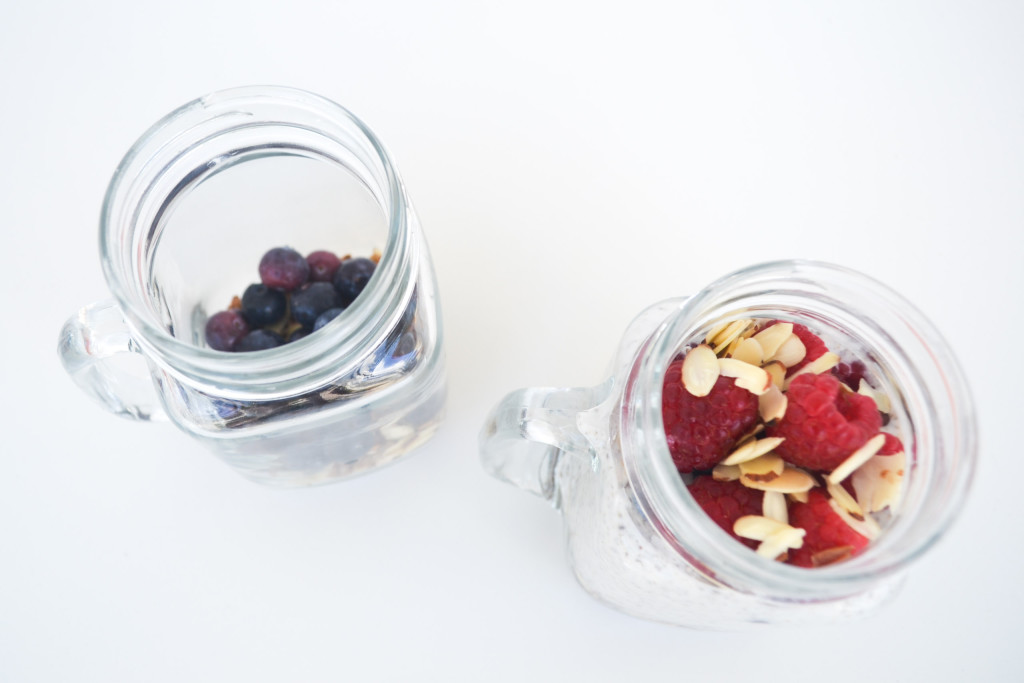 6. Top with berries, almonds or honey if desired.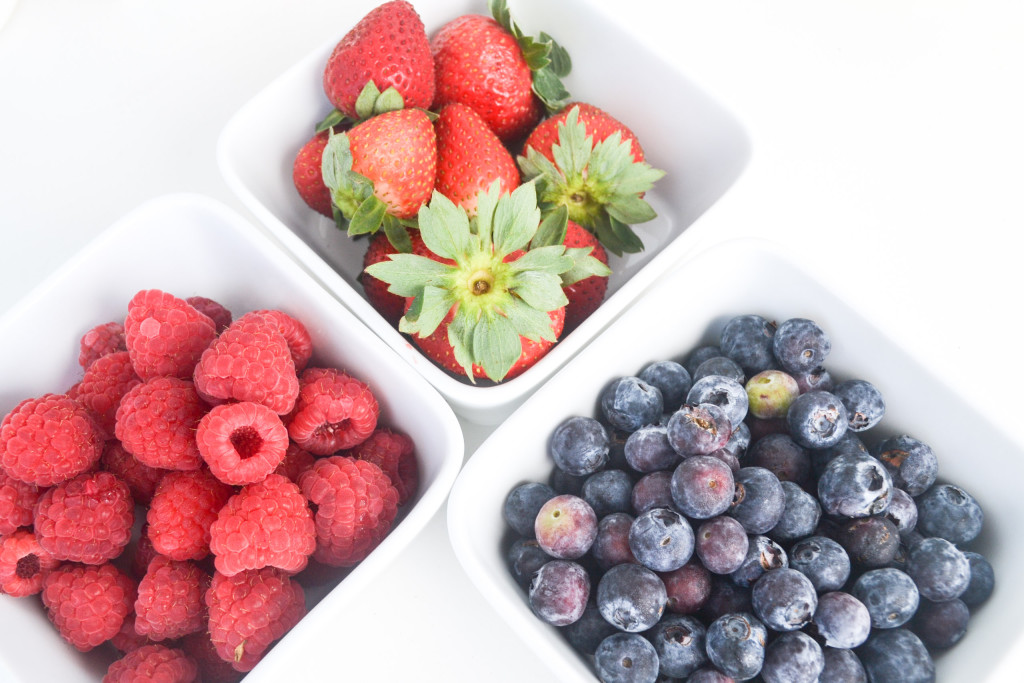 7. Enjoy! (To mix things up during the week, play with your toppings. I rotate between granola, dark chocolate chips, or shredded coconut. And  of course, any and all fruits — the options are endless!)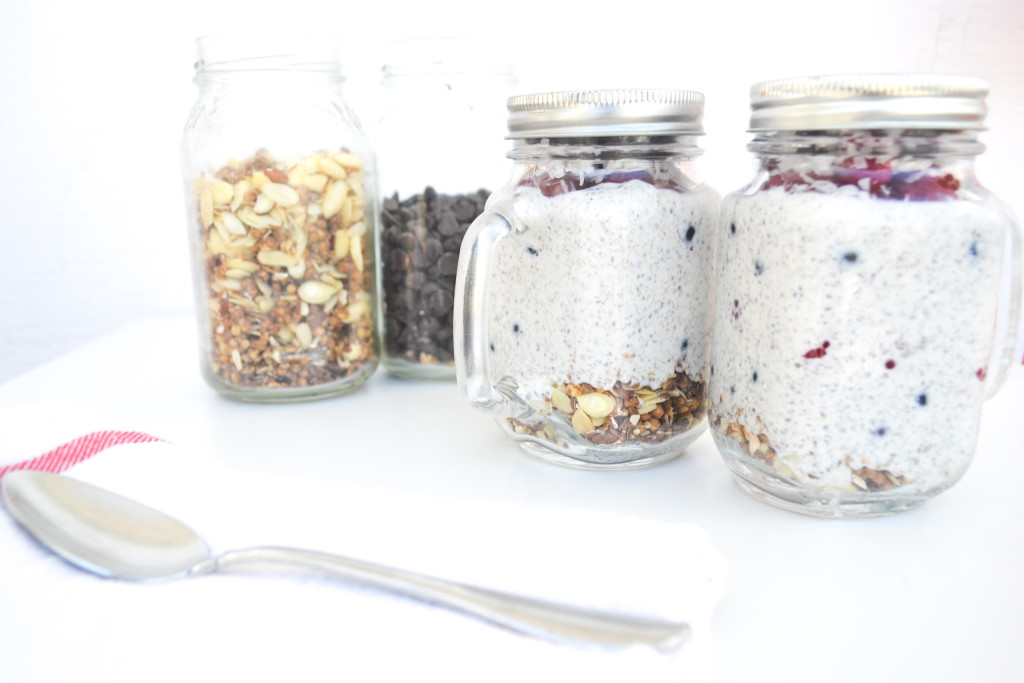 8. If you have leftovers, cover and refrigerate them for breakfast or an afternoon snack. Best if consumed between 2-3 days.