WINTER FAVORITES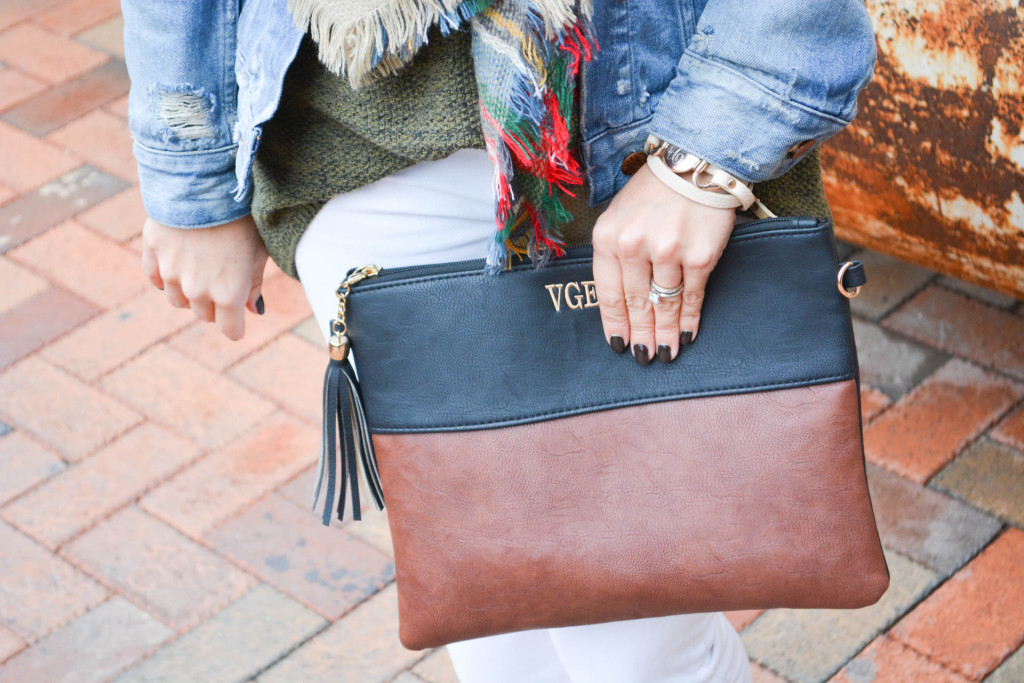 It finally happened! It was Winter in Miami, well at least for a week. Let's see what next week has in store.
At the first hint of cool air, I snagged my winter favorites and wore them all at the same time. Do you blame me? It's not often that we get to enjoy a breezy evening that reaches a low of 58 degrees. It was one for the books!
I grabbed my handy-dandy denim jacket. (I personally love denim everything and I had been searching for a good jacket for over a year. I must admit, this one was kind of a splurge but it fits so well.) I layered it over my H&M knit sweater, wrapped my favorite blanket scarf around my neck, and called it a day!
Since I was ready to browse around town, I paired the look with some adorable monogrammed accessories by MarleyLilly.
PS: If you're on the hunt for a Valentine's Day gift that says  "just for you," be sure to see all of the adorable monogrammed options. They even personalize scarves!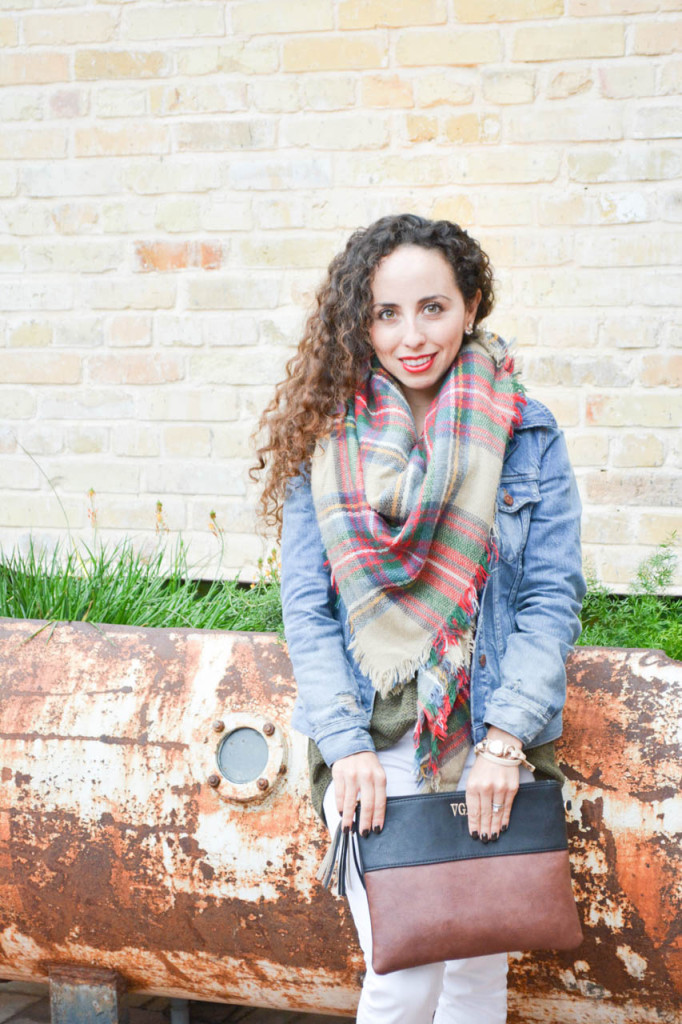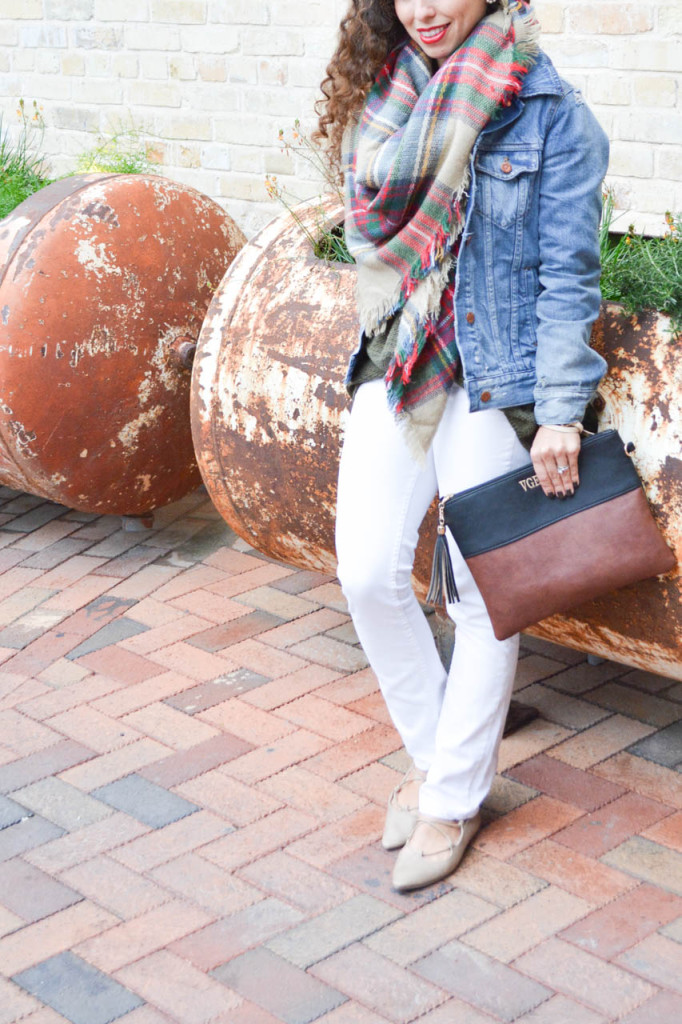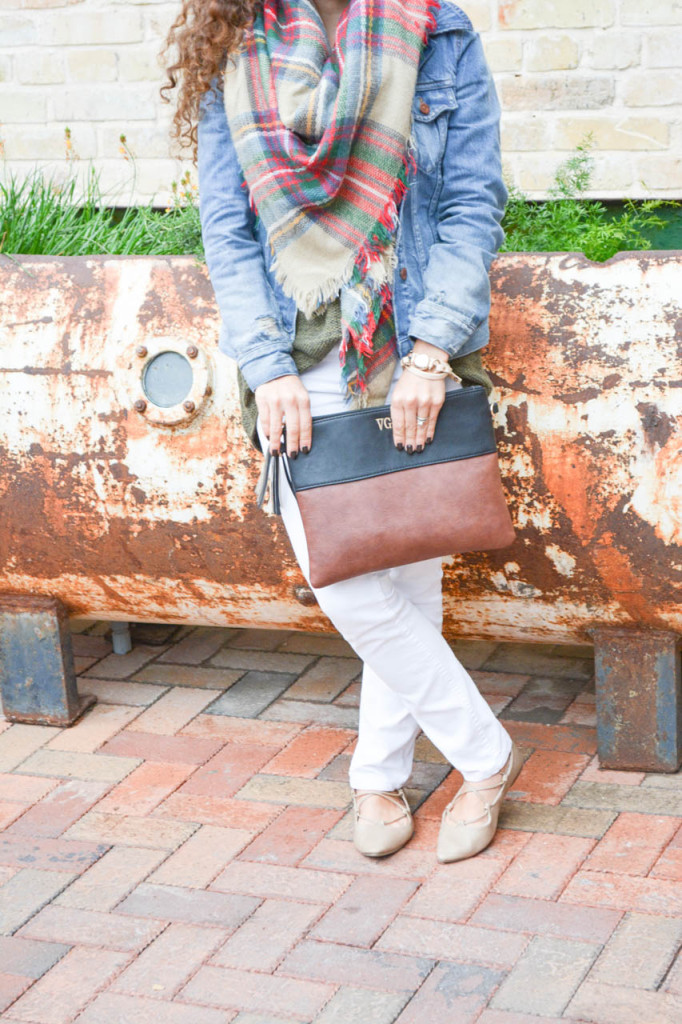 HUMBLE CHIC blanket scarf
MADEWELL denim jacket
H&M knit sweater (similar)
VINCE jeans
OLD NAVY flats (similar)
monogrammed clutch c/o MARLEYLILLY
personalized leather wrap bracelet c/o MARLEY LILLY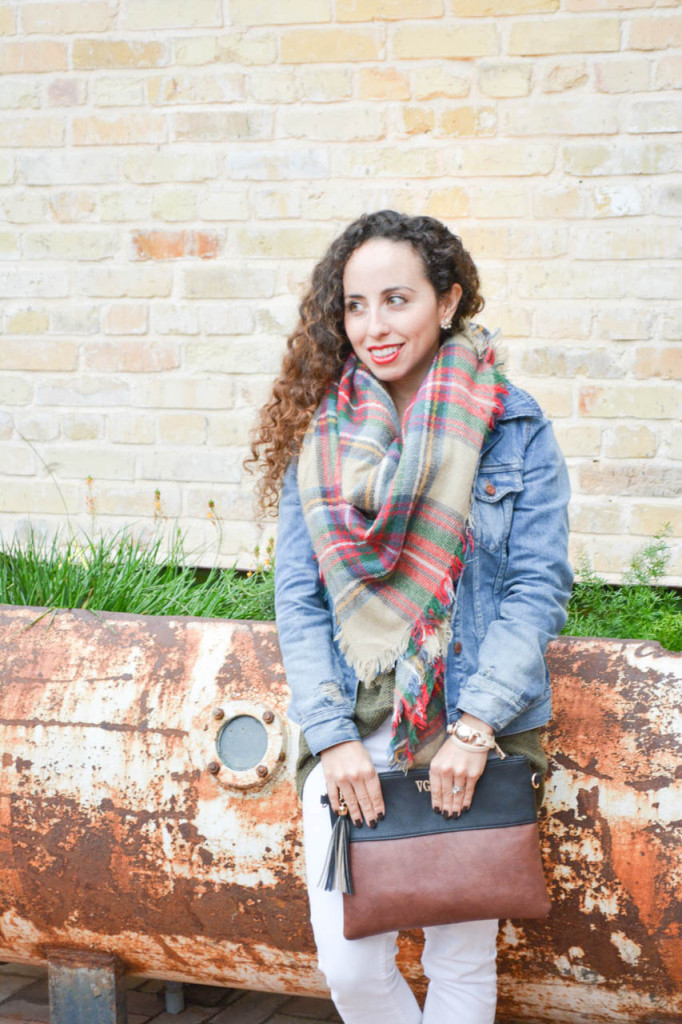 What are some of your winter favorites?