SOUTH BEACH FOOD TOUR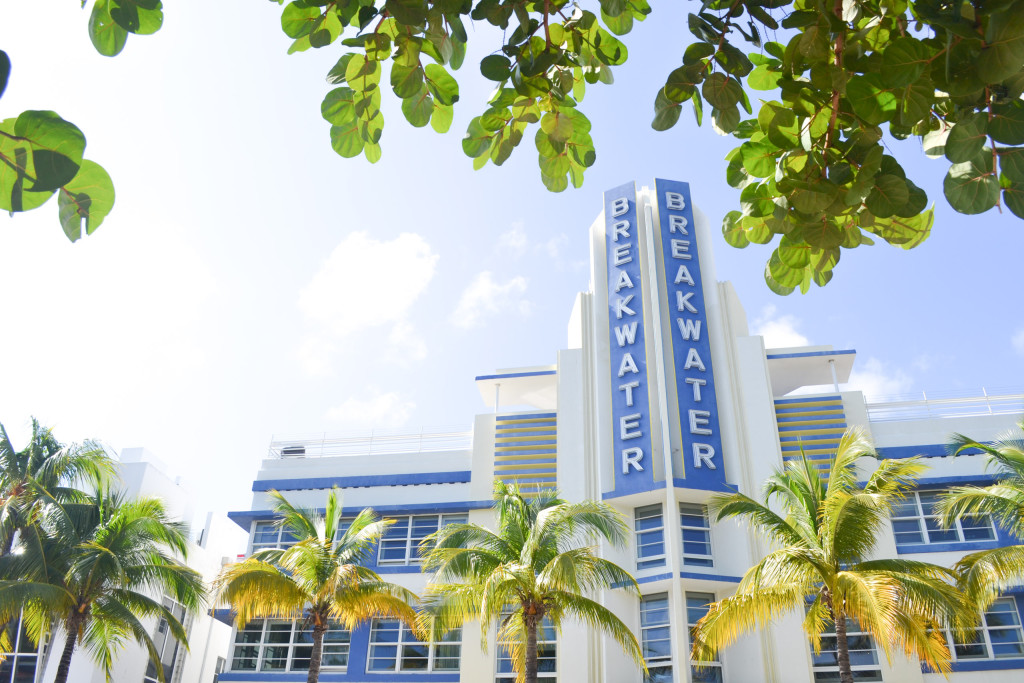 When I think of Chicago, I think deep dish pizza. Texas = A delicious BBQ and smoked brisket. NYC = Cronut and a hot dog.  But when it comes to Miami, I can't seem to pin point it to just one food… Can you? There are so many culinary options that it seems kind of unfair to pick one or even two foods to describe us.
I guess we could always go with a cafecito and croqueta, but Miami food is just as diverse and multi-cultural as its people. Depending on what neighborhood you find yourself in, chances are you'll most likely have plenty of options to satisfy your palate.

And last month Miami Culinary Tours proved our point by allowing Miguel and I to experience a unique and memorable culinary experience around our very own neighborhood, South Beach.
Here are some of the places we discovered:
1. Bolivar Restaurant
This stylish lounge offers a Colombian/Peruvian/Venezuelan fusion perfect for all occasions. Chef Jairo Hurtado, owner of La Ventana decided to take things up a notch and serve a blend of flavors. Here we had the classic Colombian empanada and a side of perfectly fresh ceviche. If you've never had ceviche, I stongly suggest you give it a go! Ceviche is a fresh raw fish cooked in citrus juices and spiced with ají. The dish was paired with refajo, a popular Colombian cocktail made with beer and Colombiana (a Colombian soda). A light and refreshing start!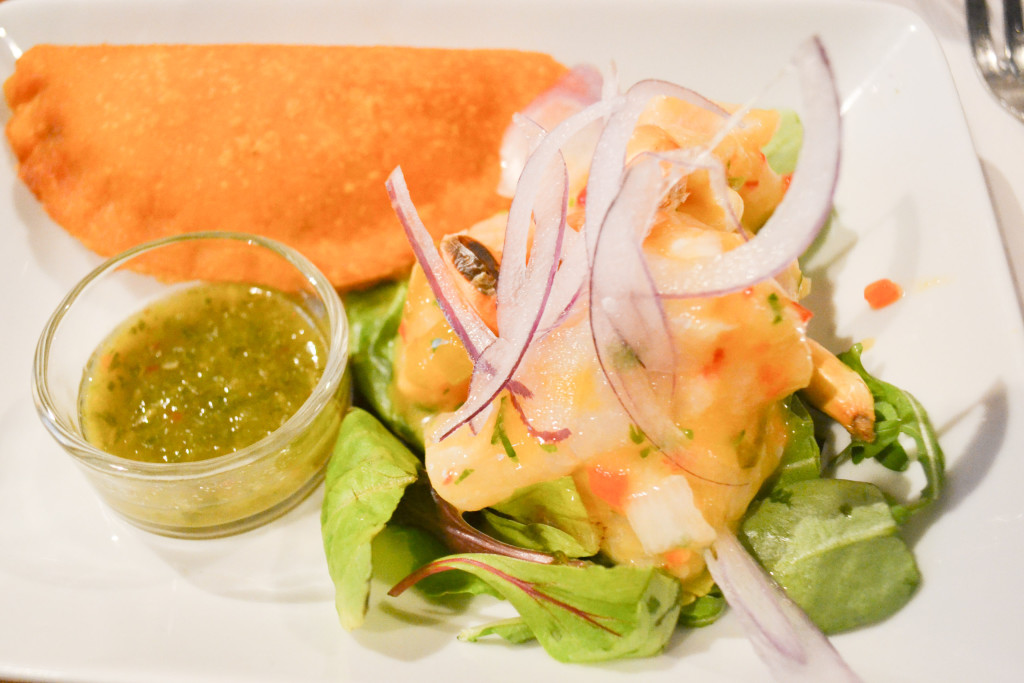 2. Larios On The Beach
We continued the tour with some additional comfort food, our next stop was a taste of Cuban cuisine at no other than Larios. (Not to be confused with Casa Larios.) Larios On The Beach is a go-to-destination for authentic award-winning Cuban cuisine. The restaurant is owned by Gloria and Emilio Estefan and the food and beach-themed decor did not disappoint. I am usually pretty skeptical of overly-touristy places, but I was definitely impressed with both the food and ambiance. I devoured the classic ropa vieja that was paired with perfectly crispy mariquitas. The meat offered a delicious blend of tenderness and it was season with delectable spices and green peppers.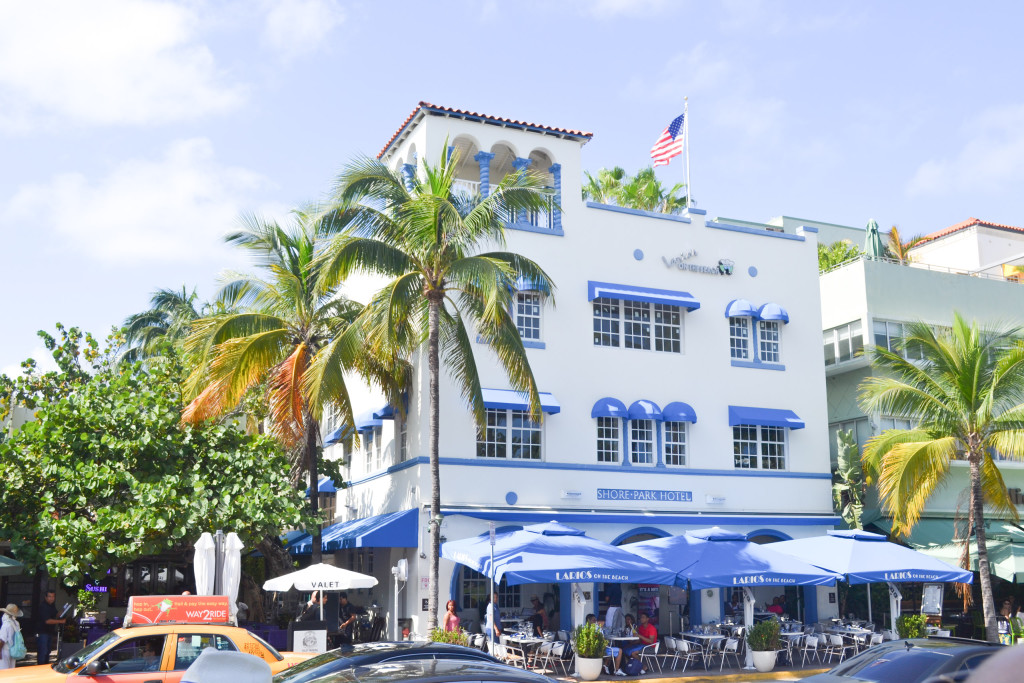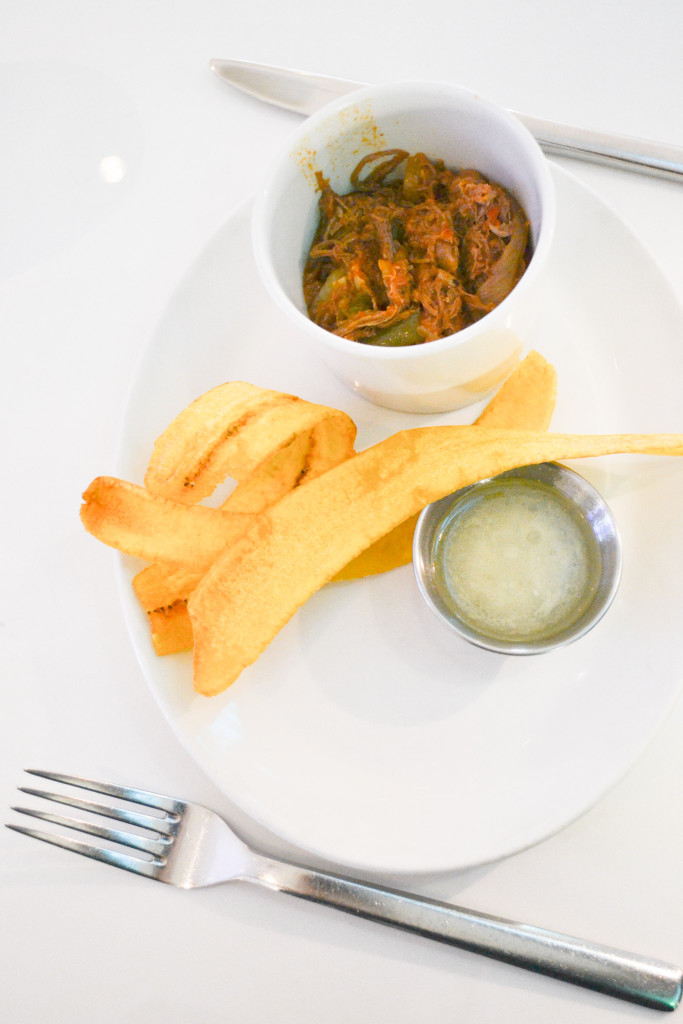 3. The Tides Restaurant
This deco-style restaurant featured an international eclectic blend of flavors. The chef served a delightful chicken curry over a bed of couscous. Unfortunately, this specific dish was made just for the tour and is not normally on the menu. But if you want to give it a try, be sure to join the next tour! The sauce was rich and savory, you could almost taste the blend spices with just the smell.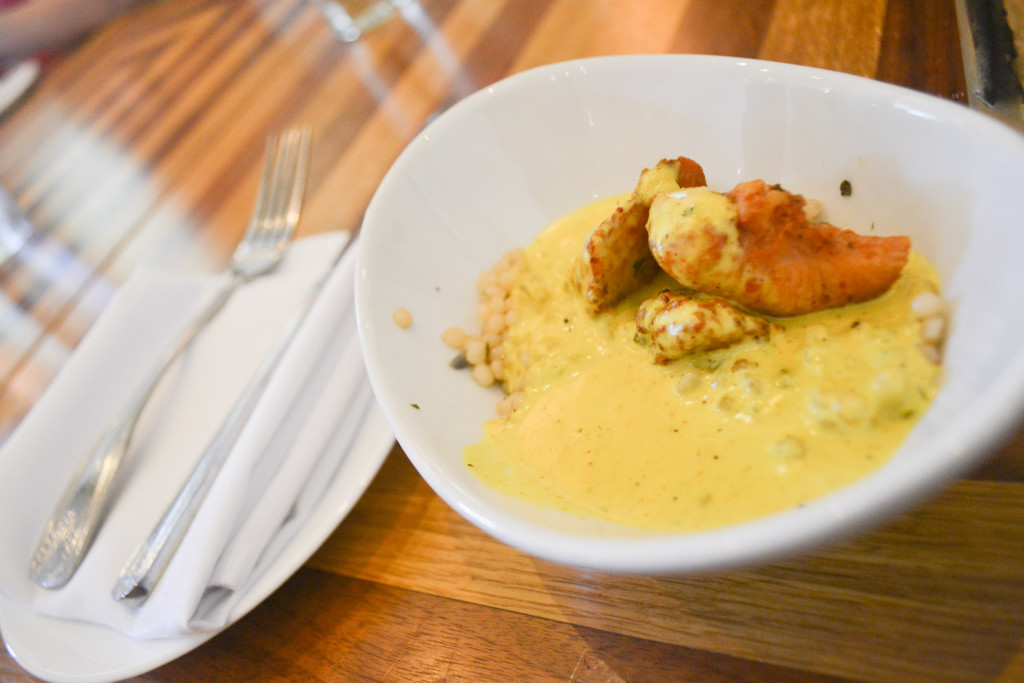 Our part of the tour came to an end here. (Miguel and I had to run to another commitment.) But the tour continued without us and after all was said and done, they stopped at 5 different locations! The other indulgences included a veggie wrap at Blocks Pizza Deli and gelato at Milani Gelateria.
Experiencing the culture, history, and hidden culinary delights of South Beach was such a treat! We enjoyed meeting other like-minded individuals who share a love for great culinary experiences and the Art Deco district.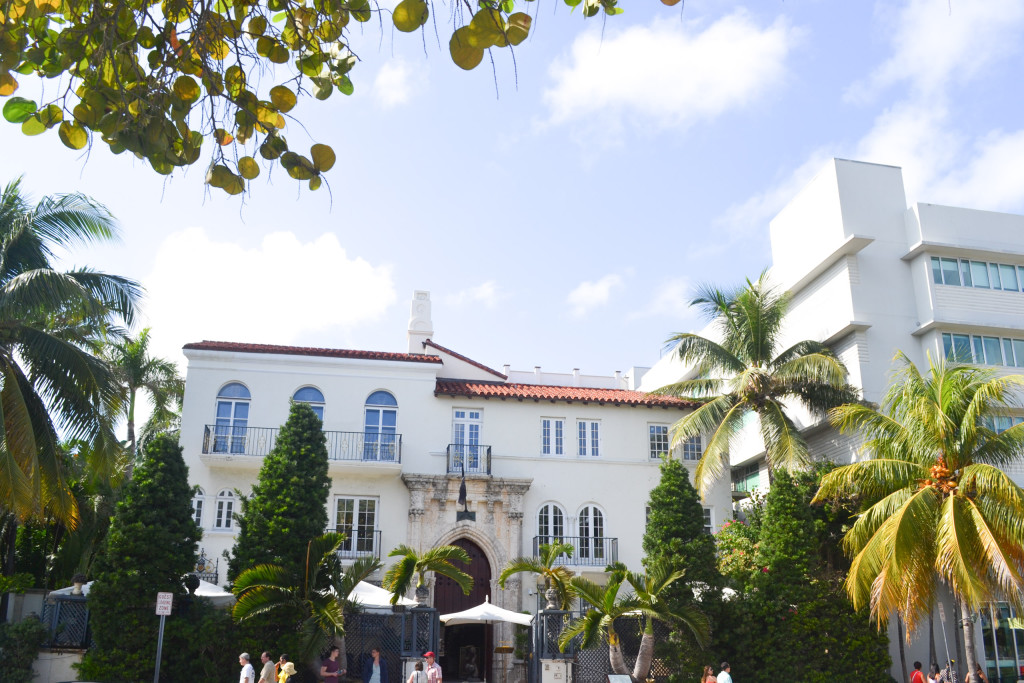 The South Beach food tour definitely leaves you feeling like an insider. You're guaranteed a satisfied belly and a deeper love and understanding of Miami. Want to give it a try? Save $20 off the next experience, use the code GIFTLOVE. Enjoy!