10 SHOES EVERY WOMAN SHOULD OWN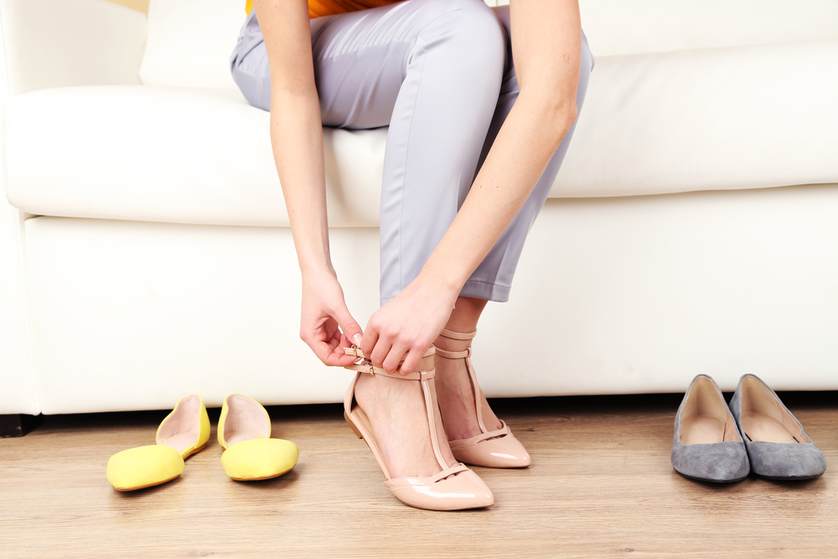 "There are two things you can never have too many of: good friends and good shoes!" 
From one shoe-addict to another,  Carrie Bradshaw's quote can be music to my ears…
But don't get me wrong, I do think you can have too many shoes. Back when I was in college, my roommate and I had a wall full of shoes. We not only shared a room, a bed, but we also shared shoes. Hence, it made perfect sense to build a wall of 200+ shoes just between the two of us.
Did we wear them all? Who knows… All I know is that it was a little excessive. Okay, a lotta! Let's just say we probably had at least five of the same shoes in different colors. (I know, it was pretty bad — don't judge!)
Luckily, I can say that since then we've both de-cluttered and learned to not place value on quantity and things. Hoarding is never a good idea. It's true what they say, less is more.
It's easy to get lost in a sea of shoes and I mean they're nice and all. But, do you really need one in every color? I don't think so.
For today, let's stick to basics. If I had to own only 10 shoes, I'd stick to one of each. There's some for every price-range and every event.
Here are 10 shoes every woman should own:
Classic Black Pumps

Classic Nude Pumps

Ballet Flats


Ankle Strap Sandals


Casual Sneakers


Summer Wedges


Statement Heels


Ankle Booties


Riding Boots


Rain Boots

From a fun night out, to a day outdoors… I think with one of each, you're pretty much set for any occasion! Which one do you need to add to your wardrobe?