ROCKSBOX

It's not everyday that you get to open a perfectly styled box of accessories hand-picked just for YOU! It's a little unfair actually, celebrities get to borrow fancy jewels and extravagant dresses all the time… But now, Rocksbox, allows you to share in a similar experience!
Become a "Shine Insider" and start enjoying the instant perks — you'll get unlimited access to borrow pieces from "an ever-rotating closet of designer jewelry".
When I got my first box, it was love at first sight. I especially loved my Perry Street statement necklace, it added a fun touch to my Valentine's day look.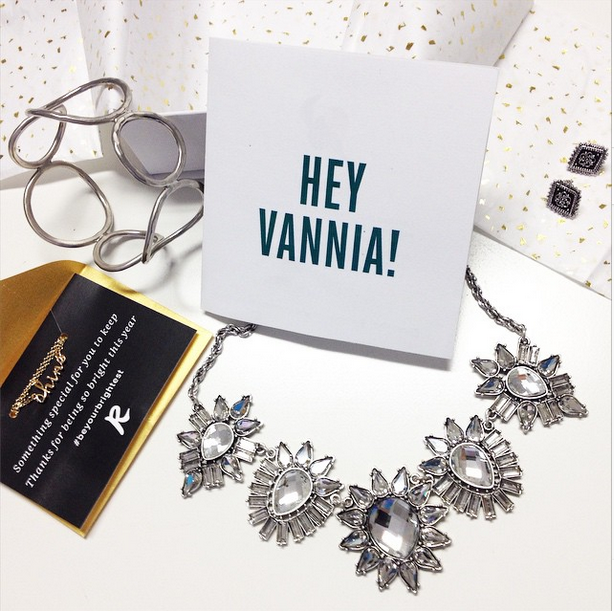 Want your own box? Here's how it works?
Start by taking the Rocksbox style survey, which allows their personal stylists to get a glimpse of your comfort level with jewelry.
Then, items are curated and hand-selected according to your personal style.
Browse through their online collection and as you find pieces that you like, add them to your wish-list.
In just a few days, your wish is granted… 3 styled pieces arrive at your door!
Once they're in your hands, wear them as long as you like — or buy any of the 3 items at a discounted "members only" price.
Return your box (as often as you like – shipping is included) and get 3 new pieces worth over $200 per set.
Doesn't this beat browsing the mall for hours in search of the perfect sparkle? I think so! It is by far one of my favorite subscriptions.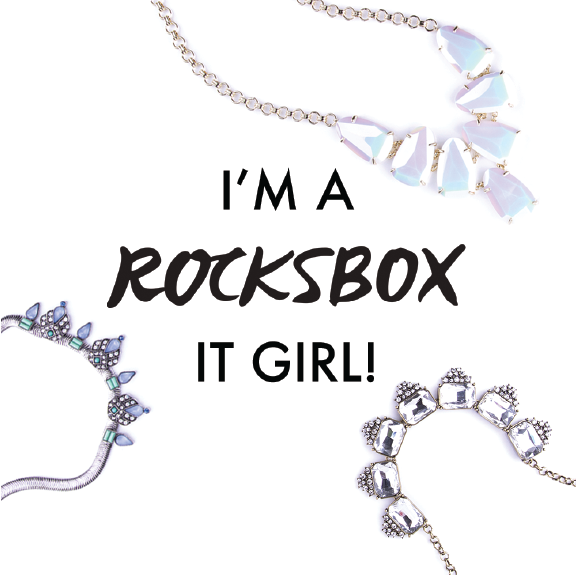 PS: For a limited time, you can get your first box for free. Use the promotion code: vanniaxoxo.
Trust me. You are going to love it. Whether you're an accessory aficionado, or just in need of a pop of flair. Rocksbox will transform your look. Enjoy!