ANDROID VS APPLE?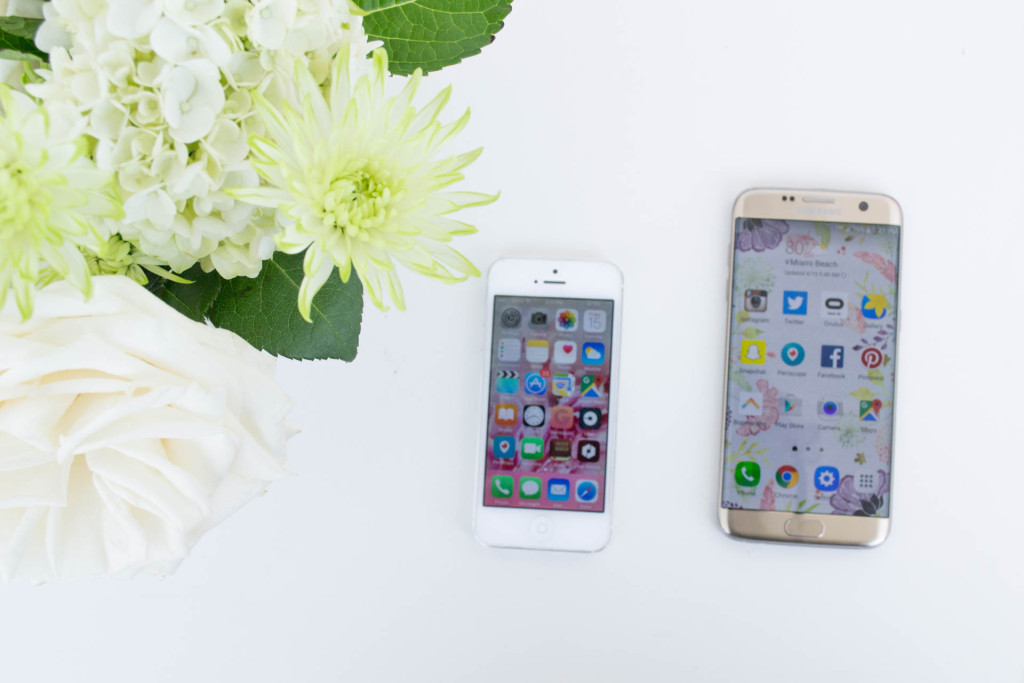 In an Android vs Apple world, which one do you prefer?
I've been on the hunt for a new phone for quite sometime now. It's been so long that I'm still using my old iPhone 5.
I went almost 7 years without ever trying an Android phone. For a long time, I pretty much considered myself a die-hard Apple fan. Their simple design, clean technology and user-friendly platform made me a loyal-customer.
But lately, it seems as though Android phones like Samsung, Nexus, Sony and HTC have definitely stepped-up their game. To compare these two platforms, I've been using both my old iPhone 5 and the new Galaxy S7 Edge for the past few weeks. I know that the new technology in the S7 can't even begin to compare with my dated phone, so I won't really be talking about hardware, but instead I'll be comparing the platforms between Android vs Apple.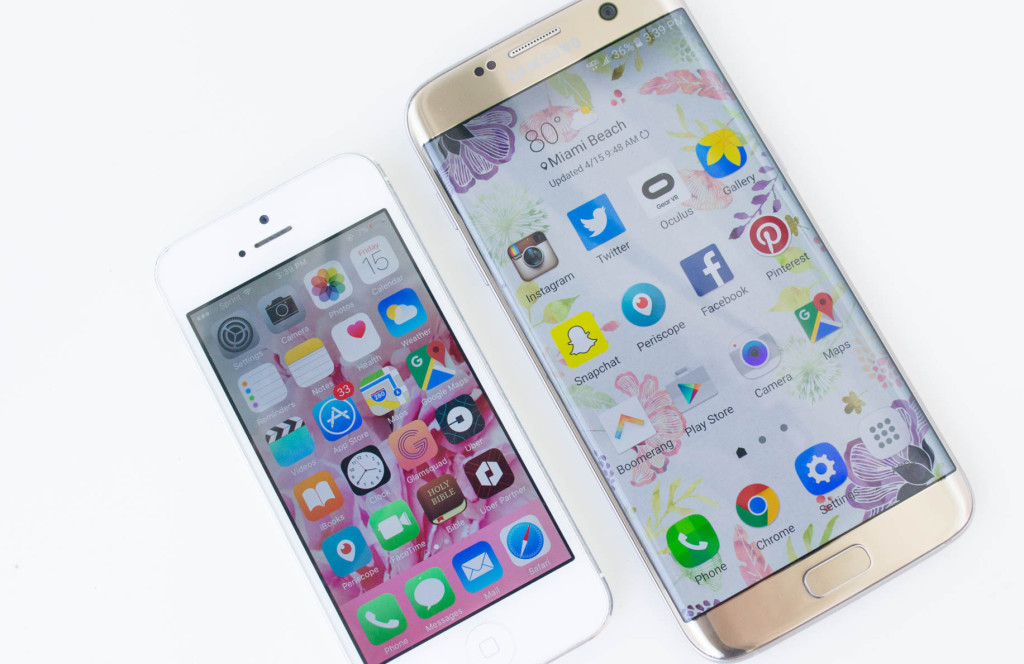 Here's what I like about Apple phones:
If you own an iPad, iPhone and a Mac computer, you can easily sync all of your calendars, music, information, and even text messages.
iPhones apps are cleaner and don't allow additional carrier apps.
Air Drop, Facetime and iCloud photo sharing is so convenient. Especially if most of your friends also have iPhones, sharing information between friends is way easier. (Most of my friends have iPhones so this point may be subjective.)
iPhones tend to hold their re-sell value more than Android phones.
Most apps are first developed for iOS.
Apple stores offer great customer support.
The iPhone camera is usually better than most Android phones. (Though now, the Galaxy S7 is a serious contender for the iPhone 6S.)
iOS updates are user-friendly and installing them is up to the user.
Here's what I like about Androids:
Most Android phones have a micro-sd card slot that allows you to expand your phone memory.
When choosing an Android phone you can customize the phone to fit your needs. Want a better camera? Prefer the phone to withstand shock? The option of Android phones, screens, displays and cameras are endless.
Some Android phones are even water resistant. (What?!? Yep. I said it.)
Android phones usually offer plans that are more affordable.
Androids are better with multi-tasking and customization.
Need to charge your phone? Any micro-usb will do, wireless charging no problem!
No need to type when you have swipe texting!!
Last but not least, there are some pretty awesome virtual reality options for Androids.
To be honest, I haven't really made up my mind as to which platform I like better. I think they each have their perks. At this point, I'm just looking for an affordable plan. I'm in between Verizon and Project-Fi from Google (which my husband swears by).
What do you guys think? Do you lean toward one more than the other?
Well, if you happen to own a Samsung phone, you're in for quite a giveaway! I teamed up with Verizon to give one of our readers your very own Samsung Virtual Reality Gear. It is so so so fun to use! To enter the giveaway, all you have to do is follow me on Instagram, like this post and tag a friend that's a fellow 'droid fan.
Good luck and happy weekend!