THE LEIBSTER AWARD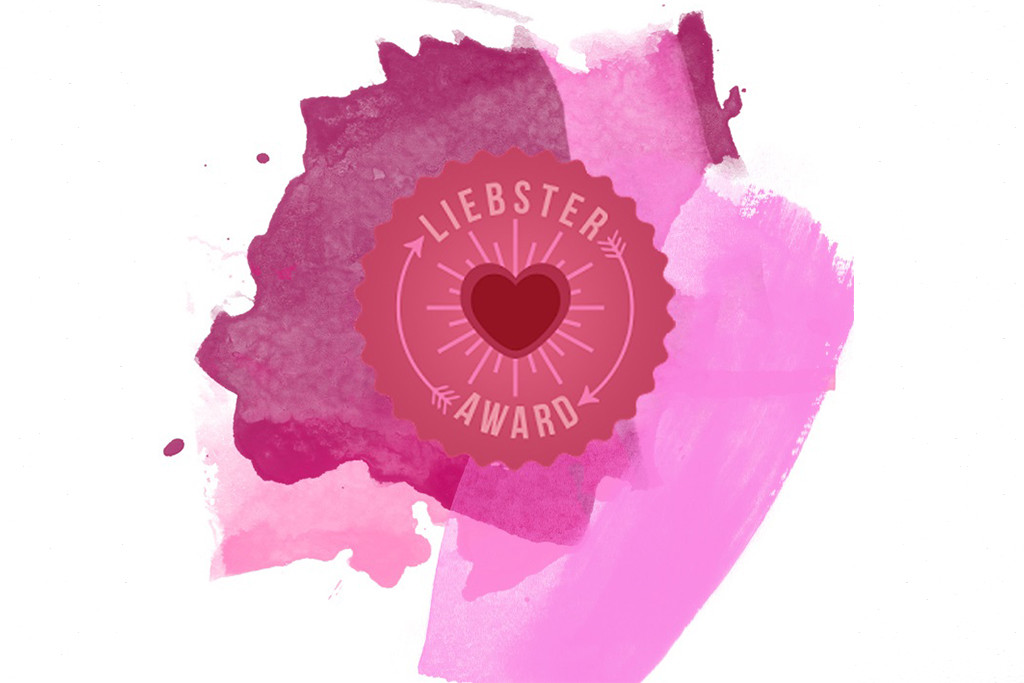 I am officially the recipient of a Liebster Award! Woo hoo!
What is  Liebster Award, you ask? Liebster Awards are an online recognition given to bloggers by other bloggers.  It is an honor to be a recipient of this award because it means you are recognized and valued for your work by other bloggers in your circle. It is a meaningful way to connect with like-minded individuals while building a network of friendship and support.
The sweet, Alice Shepherd from Alice's Blessed Life presented me with mine. I was honored and humbled with the nomination! If you get a chance, be sure to pay her a visit and say hello. Her posts are heart-felt and filled with wisdom.
Now, it is my turn to pay it forward and share the love!
Here are the rules:
Share the award on your blog
Thank the person who nominated you and link back to their blog
Answer the 10 questions you are asked
Nominate 10 other bloggers
Ask 10 new questions
Questions for me:
What inspired you to start blogging?
Writing has always been something I found to be therapeutic. I initially started the blog as just a hobby. I had been working in ministry for over 5 years and I realized that I was so caught up in my day-to-day tasks that I began to lose touch with the real world. I needed a creative outlet that would allow me to pursue my love for fashion, fitness and all things Miami. I wanted a chance to connect with people that I normally wouldn't. So what inspired me to blog? People like YOU!
What do you blog about?
I'd like to think of myself as a lifestyle blogger. I blog about anything, really. But for the most part, I blog about fashion, fitness, food and fun. I sprinkle that with a little flair and a little faith.
Where do you get inspiration for new posts?
It varies. At times my posts are inspired by a life experience. Other times, by a holiday or season. Sometimes it is just a collaboration or a cool PR pitch. I normally write about things that I would enjoy reading.
How frequently do you publish new posts?
For the most part, I try to post once a week. Some weeks however, I don't post at all, while other times I may post 2-3 times. In an ideal word I would post every Monday and Friday. Though personally, I've come to the realization that Monday is not a very good day for me. I'm usually slammed with a million other things. I may consider doing posts every Tuesday and Friday. Hold me to it! Deal?
Do you have any goals for your blog?
Most of the goals I had were accomplished my first year They weren't anything extravagant. Like I said, I saw this as just a hobby. The simple fact that it has taken me even here today is such a blessing. I guess my goal at this point would be to make a difference in someone's life. My hope is that this isn't just a place to talk about pretty clothes, and shoes, but a place where people can feel connected and understood. I'd also love to highlight my city and all of the awesome people in it!
What do you do besides blogging?
Currently, I'm a freelance writer and marketing consultant. I can do anything from manage your business's social media to putting together an event/conference from start to finish. Interested? I'm all ears… :)
If you had the choice, which blog would you like to guest post for?
Glitter Guide, Relevant, Vivala or Hello Giggles.
If you had the choice, which blogger would you like to guest post for you?
Any of my fabulous nominees listed below.
What was the hardest subject you ever wrote about?
I wrote a piece called Practical Marriage. Writing the content wasn't hard. The hard part was trying not to come off as a Mrs. Know-it-all! I didn't want people to think that I was a relationship or marriage expert, nor that I have the perfect marriage.
What was your greatest victory for your blog to date?
Can I pick two?
Being featured on Glam Latina
And being nominated by the Miami New Times as Miami's Top Fashion Blog. Both in my first year!
My nominees:
The Fashion Poet
The Fashionable Esq.
The Architect of Style
Thank You Miami
The Fancy Things
Bisous Brittany
Mommy Mafia
Mama's Mission
Simple Sassy Style
A Girl in Her Thirties

Questions for my fabulous nominees:
What's something most people don't know about you?
Why and when did you decide to start blogging?
How do you unwind?
Who is someone that inspires you? Why?
What is your favorite thing about blogging?
What is you least favorite thing about blogging?
Why do you think people read your blog? What makes you unique?
What is one thing you hope to accomplish through the blog?
Describe yourself in three words?
Where do you see yourself in the next 5 years?