KIEHL'S: MANMADE BY CHRIS SALGARDO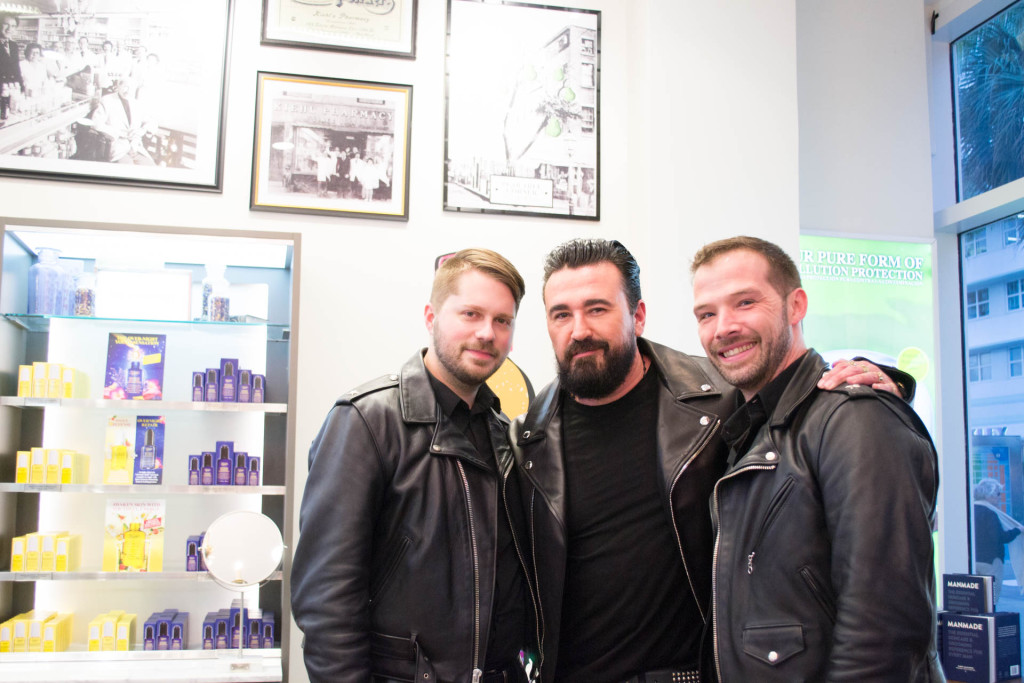 Skincare and grooming hasn't always been a popular topic among men. But that doesn't mean that they aren't interested in it. In fact, many men are secretly drawn to the subject and are asking plenty of questions about the basics of skincare.
Kiehl's president, Chris Salgardo, decided to take this matter into his own hands and begin to move the discussion forward through his book, Manmade: The Essential Skincare & Grooming Reference For Every Man. Rather than giving a one size-fits all perspective the book breaks it down into 5 categories and allows the reader to find his place.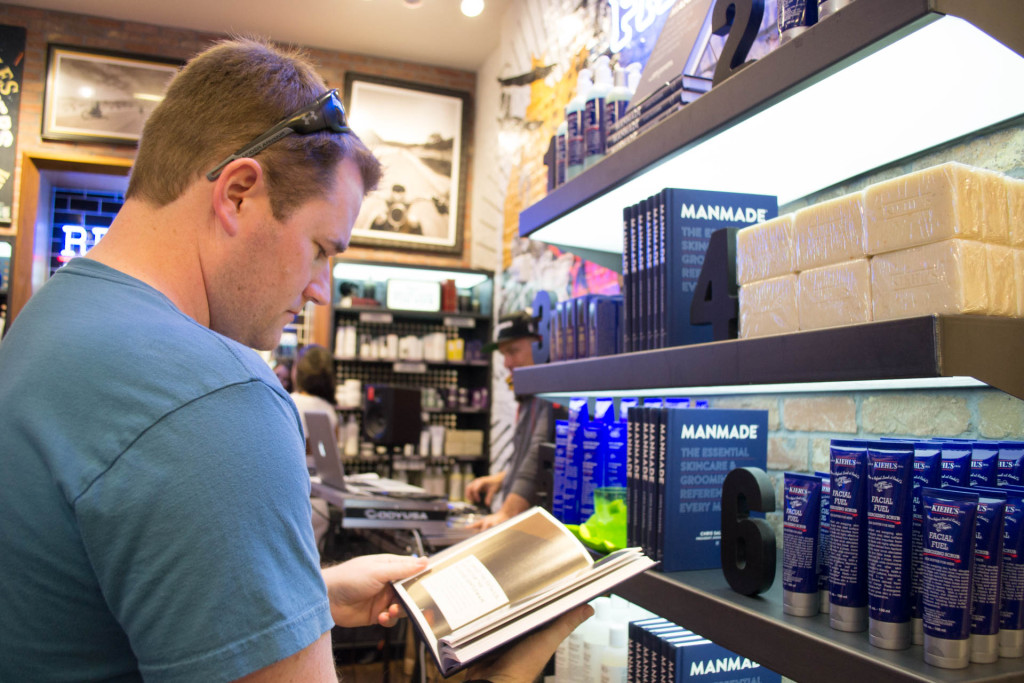 As a launch party celebration which also included a private book signing, Kiehl's held an exclusive event where attendees got to meeting Chris Salgardo, enjoy light refreshments, facials, and receive a 20%  off Kiehl's discount!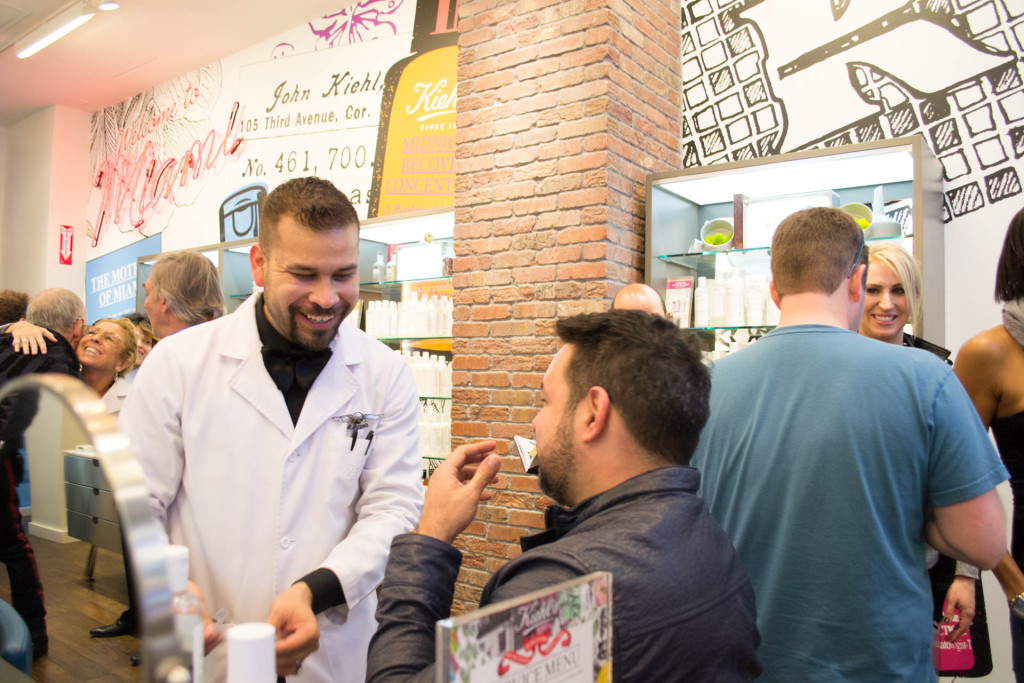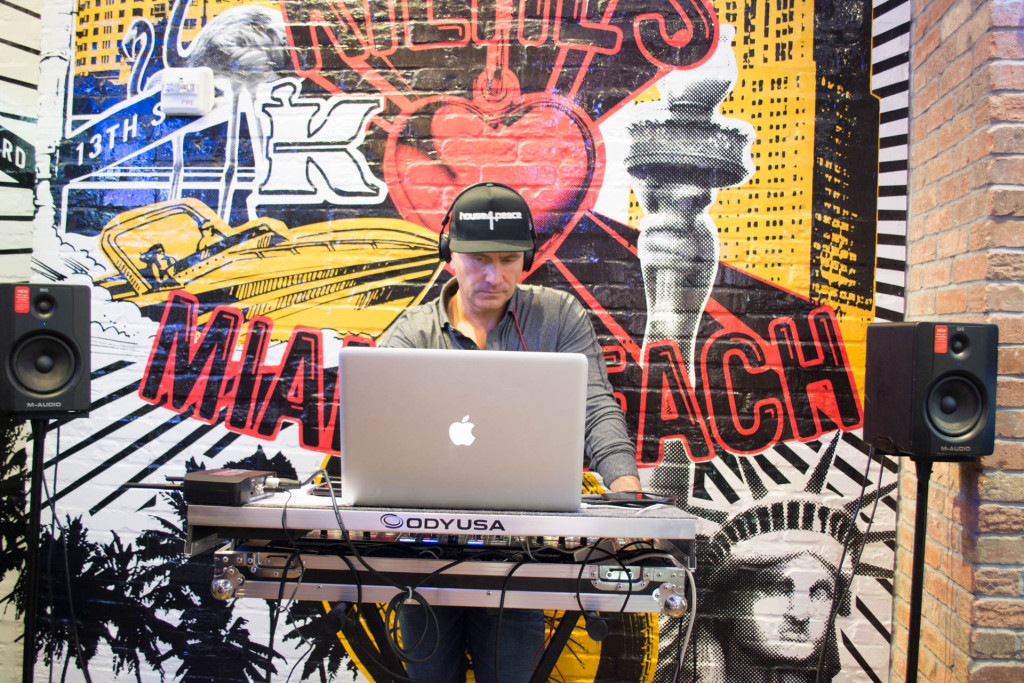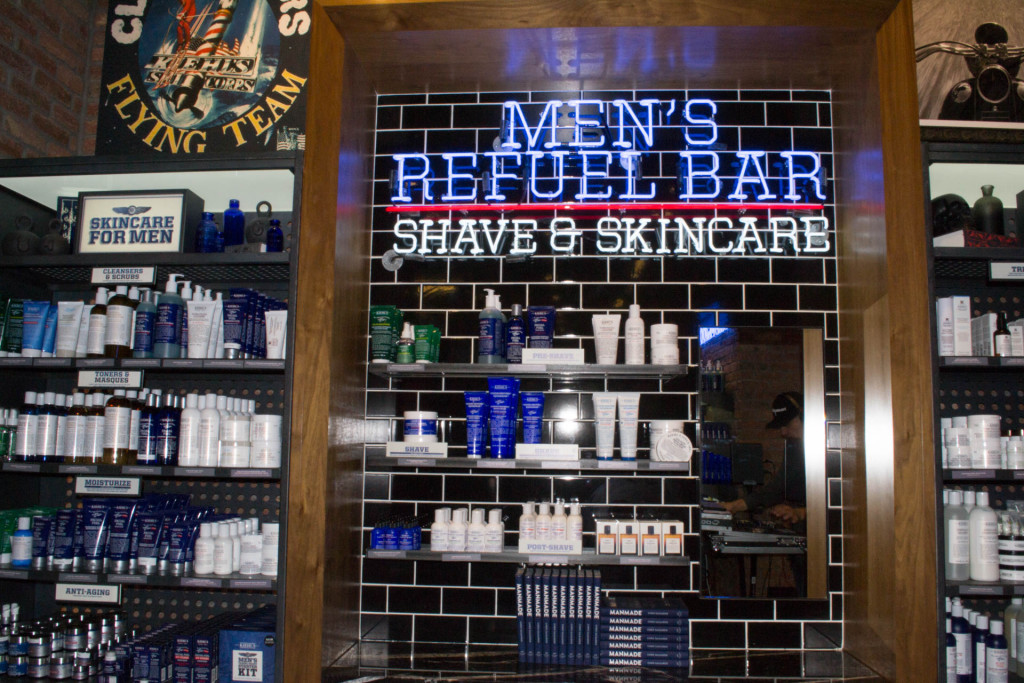 I personally got the chance to chat with Chris and here is the behind the scenes scoop.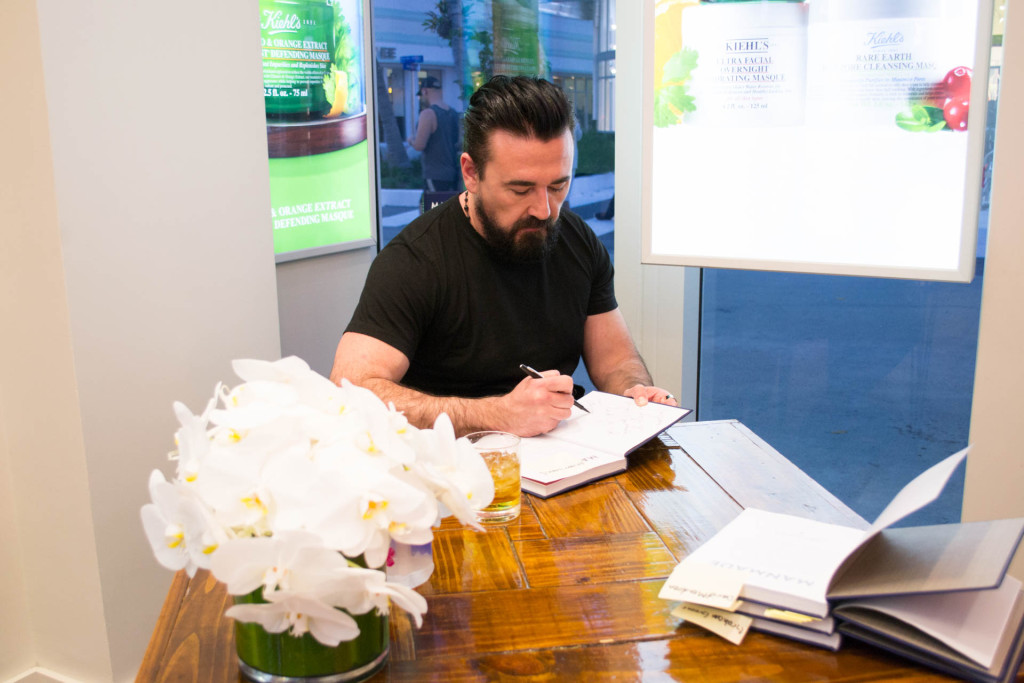 When did you become interested in skin care?
As a teenager, I suffered from pretty bad acne and at the time it was really hard for me because there weren't very many ways that I could keep it under control. Certainly, I couldn't use cover up. That was something that guys just didn't do…  Most dermatologists recommended products that I didn't really want to use because they dried out my skin. This really began to affect my confidence. I was already really skinny and tall — plus, I knew that I needed to put my best face forward. I began to do a lot of research and then I was finally able to get my skin care under control. It was then, that I began to really understand and see the importance of skincare, sunblock and a good moisturizer.
When did you start using Kiehl's?
I started using Kiehl's in 1990 and I've been using it for 26 years. It was a fast love affair — at the end of the day, the products just worked! They were hard to find at the time, but I loved the fact that they were made in America.  Through the years Kiehls has naturally attracted a lot of men which is great, and I actually joined the company in 2000. It was a dream come true.
Tell us a little bit about the book. What inspired it?
Through the years, I had a few men approach me with questions regarding their skincare. These questions became more frequent and were all very similar.  Eventually, I started doing some research, and found that between women there was an incredible transfer of knowledge from mother to daughter. I guess women were naturally talking to each other about make-up and skin care. But the same wasn't true for men… There was absolutely no transfer of this type of knowledge between father and son. Hence, the book basically began to write itself, I wanted to keep it simple and allow men to have this as a resource they could pick up when needed. 
It seems like men are really embracing beardcare products these days. But what skincare advice would you give the bearded fellas, such as yourself?
First thing… Men should remember that there is skin underneath their beards. I feel like most men cleanse all around but they tend to forget their beard. I personally use anything that goes on my face, (whether it's cleanser or moisturizer) and also apply it all over. The second thing men should do is condition their beards. I recommend using Midnight Recovery. I use it on my beard everyday and they should also know that Kiehl's will be coming out with our very own beardcare products.
What are your top 3 favorite products?
Midnight Recovery
Avocado Eye Cream
Cream with Silk


Lastly, knowing what you know now… How would you have taken care of your skin during your younger years?
If I knew then what I know now, I would have started using sunscreen in my teens. Sun damage is cumulative and it stays with you and breaks down your skin. It's not so much about avoiding the sun, as it is about having good sun protection.
From sun-care, to the effects of aging and even beard-care, Manmade will surely help the 21-st century man with all of his skincare and grooming needs. Be sure to check it out and let me know what you think!