WHAT TO DO THIS LABOR DAY WEEKEND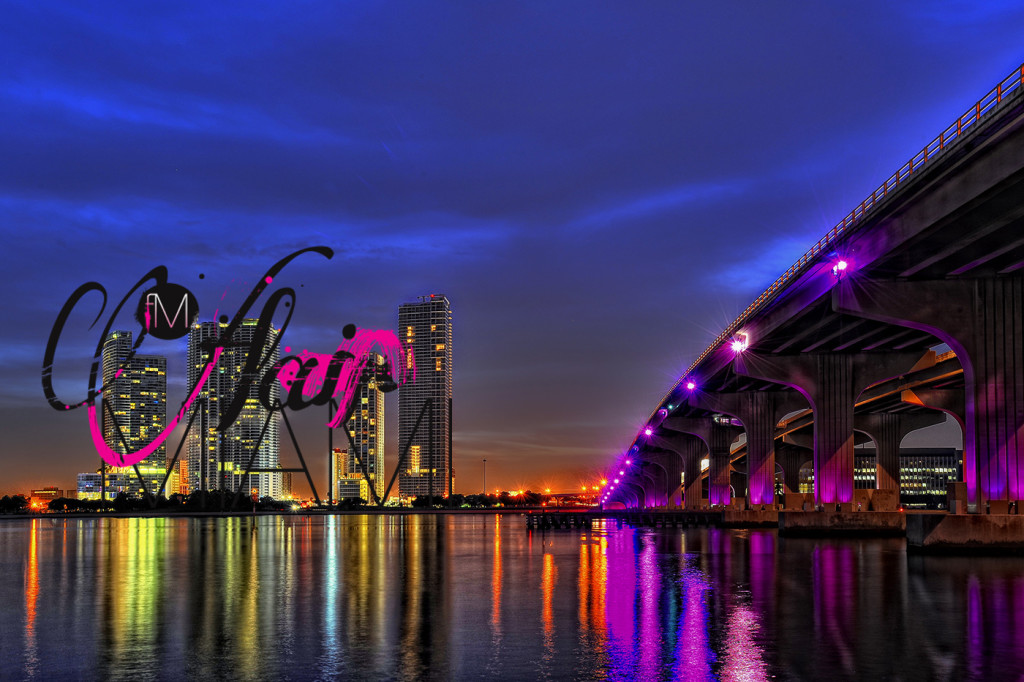 Tropical Storm Isaac is long gone, and just in time to let us enjoy our Labor Day weekend!
So, whether you want some fun in the sun, or you just want to sit back and enjoy a drink with friends, here are a few options to kick-off your weekend festivities. All under $20 or free.
OUTDOOR DAYTIME EVENTS :
Miami Critical Mass
WHAT: The last Saturday of every month local bicyclists head to the streets to ride bike and enjoy Miami in a Critical Mass Ride. Participants must keep a 12 m.p.h pace and stay close to the group. The group is often over 100 individuals, so be prepared to meet new people and ride anywhere from 12 – 18 miles. Bring your bike and bring a friend.
WHEN: 08/31/12 – Meets at 6:30 p.m. and departs at 7:15 p.m.
WHERE: Downtown Miami – Government Center
The 2010 Great Grove Bed Race
WHAT: A bed race where individuals carry beds down a 1/8th mile street in Coconut Grove. Teams consist of four bed pushers/runners and one in-bed rider, all contestants will race against the clock until teams reach the finish line. Prizes are awarded for creativity, decorations, and race results.
WHEN: All day long. 09/01/2012 (Pajama Pub Crawl) & 09/02/2012
WHERE: Coconut Grove, along Commodore and Grand Avenue.
"Nabor Day" Weekend at Jungle Island
WHAT: A family friendly escapade with animals and all! Miami Dade and Broward County neighbors are invited to experience Jungle Island for just $10 per person.
WHEN: 09/01/2012 – 09/03/2012
WHERE: 1111 Parrot Jungle Trail -Watson Island, FL 33132
EVENING EVENTS:
Tweetup at The Abbey
WHAT: A Labor Day weekend tweetup party at The Abbey Brewery Company.
WHEN: 08/30/2012 7 p.m. (Free drinks from 7-9 p.m.)
WHERE: 1115 16TH Street – Miami Beach, Florida 33139
PALO! Cuban Pig Out 2
WHAT: Enjoy a delicious Cuban pig roast, while jamming out to Afro-funk band Palo! You can expect art, free raffles, games, and face painting. $10 cover.
WHEN: 09/02/2012 from 4 to 11 p.m.
WHERE: PAX Miami: Performing Arts Exchange – 337 S.W. 8 St. – Miami, Fl. 33130
The Stage – Labor Day Party
WHAT: A great party with 3 musical performances by Araka and Mixed Culture performing reggae beats and Bento Box mixing it up with blues rock. $10 cover.
WHEN: 09/02/2012 at 7 p.m.
WHERE: The Stage – 170 NE 38th St Miami, Fl. 33137
EVENTS FOR THE REST OF THE WEEK:
Miami Spice
WHAT: A restaurant package promotion showcasing the top restaurants in Miami. Select participating restaurants are offering three-course meals for a fixed price. (Lunches $19 or $23, Dinners $33 or $39) All restaurants feature top signature dishes created by world-renowned chefs.
WHEN: 08/01/2012 – 09/30/2012
WHERE: Participating Miami Spice restaurants throughout Miami. Click here to view your options.
Fashion Night Out (FNO)
WHAT: A glamorous evening filled with sales, runway shows, live music, and complimentary cocktails.
WHEN: 09/06/2012 6 to 10 p.m.
WHERE: Fashion retail stores across Miami. (Miami Design District, Village of Merric Park, Bal Harbour, Dadeland Mall, The Falls, Aventura Mall, and Lincoln Road. For more info visit www.fashionnightout.com.
DWNTWN Art Days
WHAT: A unique two-day celebration of Miami's art culture. Ride the Miami Trolley to different participating venues and enjoy free art exhibits, film screenings and even a bike tour.
WHEN: 09/07/2012 & 09/08/2012
WHERE: Locations throughout Downtown Miami. For more info visit www.dwntwnartdays.com.
Enjoy the festivities and have a wonderful Labor Day weekend.