SPEEDING IN STYLE

Adrenaline junkies and exotic car lovers get excited because Miami has a new attraction just for you!
Based out of the Homestead-Miami Speedway, Miami Exotic Auto Racing offers anyone the chance behind the wheel of a some of the fastest exotic cars.  With instruction from professional racers, you could be driving up to the highest speeds in a Ferrari F430, Lamborghini Gallardo, or an Audi R8.
However, maybe like me, you would like to experience these beautiful exotics in the passenger seat alongside a professional racer.  Thanks to the wonderful Miami Exotic team, I was able to do just that. Not knowing what to expect, I was a little nervous stepping into the cars, but the excitement and enthusiasm from the racers made me, not only enjoy the ride, but want to go again and again!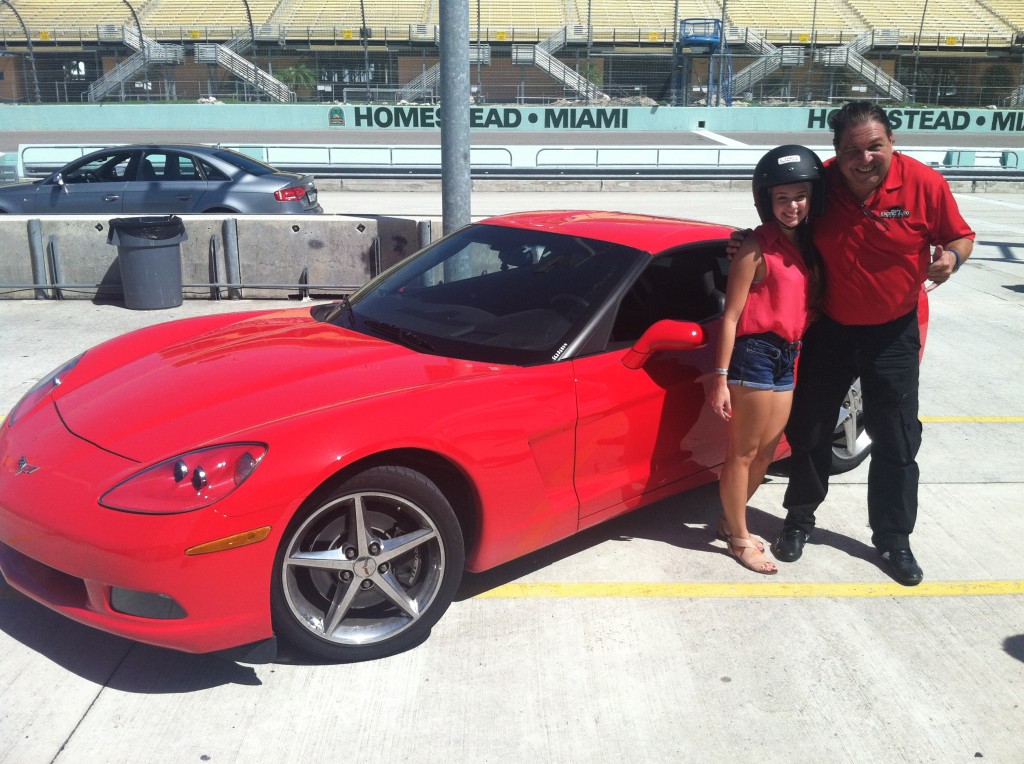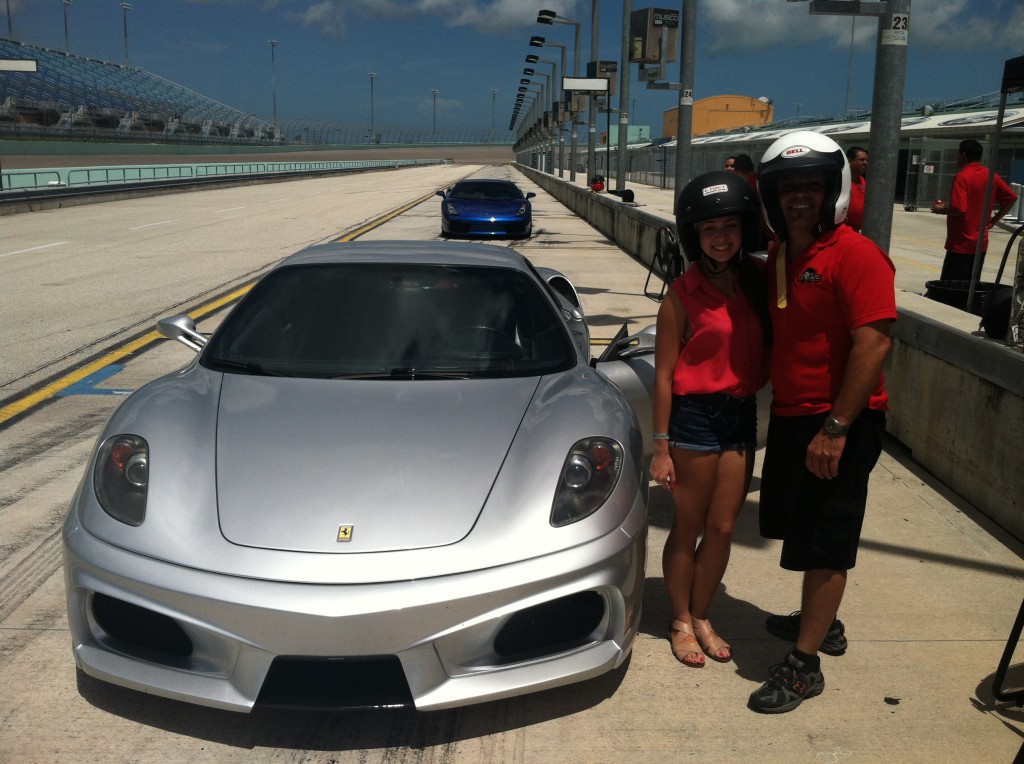 I had the pleasure of riding with Eduardo Placucci (Corvette C6) and Manny Martinez (Ferrari F430). Thanks to their incredible skills and years of experienced racing, I was able to do something I never thought I would.  Taking sharp turns at top speed in the Corvette C6 or zipping down the track in the Ferrari F430, both rides were exhilarating and definitely unforgettable.  As did many of the others, I left the track with a smile on my face and a story I could not wait to share.
To my surprise, many of the riders had never driven an exotic car, and even fewer had any experience racing, but that is what is so great about Miami Exotic Auto Racing–anyone can drive.  All it takes is a 30 minute safety/instruction course and guidance while driving from one of the professional racers.  With that, you are well on your way to the most memorable joy ride, and a story to tell your friends and family.  But, if a story alone isn't enough, you can purchase your laps with car video.
Here I am in the Ferrari F430 with Manny Martinez.
Whether it be a birthday gift, anniversary gift, or for the sheer love of exotics and racing, the experience alone that Miami Exotic Auto Racing has to offer, goes beyond expectation.  From the excitement and energy that the entire Miami Exotic team has, to the beautiful selection of cars and exceptionally skilled professional drivers, Miami Exotic Auto Racing is an attraction like no other.
But, If you aren't sure whether or not you want to drive or ride in the cars, come on out to the next track day, sit back and watch!  Although, watching wont last too long because as soon as you see the beautiful cars and the riders thrilled faces you will want to take one of these cars out for a spin yourself.
If you have any questions regarding lap prices or track days visit www.miamiexoticautoracing.com or contact Michael Rivera at (305) 877-0269 or michael@miamiexoticautoracing.com.