BRIGHTS, WHITES, AND CORAL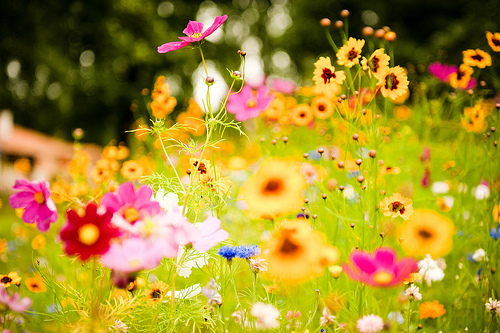 Hellooooo readers!
And hello Spring… Sorry I've been missing in action lately. I've missed blogging so so much, but I'm back! And did you know that it's almost our ONE YEAR ANNIVERSARY?! Crazy huh!? Stay tuned in May, as we may have a little Flair Miami soiree! Woo hoo!
And as always, Friday calls for a fun fashion post! But since I haven't really had time to do "outfit of the day posts" lately, (I'm starting to realize that taking pictures of yourself isn't all that easy. I need a photographer, or my husband needs to learn to use my camera a little more. ;)) I figured I'd put together 3 Spring looks for you.
So, whether you're looking for some inspirations,  shopping on a budget, or ready to splurge; here's are a few looks perfect for you. Hope you like them!
Spring Florals: Under $150

Spring Brights: Under $250
Spring Whites: Under $500
Spring Whites: Pop of Coral
by
FlairMiami

J.Crew Chunky Necklace / Mac Coral
Lipstick
Do you own a local boutique? FlairMiami would love the opportunity to collaborate with you, for more information email us at Info@FlairMiami.com