2014 COLOR OF THE YEAR: RADIANT ORCHID

AND THE COLOR OF THE YEAR IS [drum-roll] RADIANT ORCHID!
It is day three of 2014 and we are already excited to be talking about the color of the year. I must say though, I certainly was loving the emerald green I spotted everywhere all throughout 2013 fashion, but I am a little more excited about this year's color choice.
PANTONE® 18-3224 Radiant Orchid, "…Inspires confidence and emanates great joy, love and health. It is a captivating purple, one that draws you in with its beguiling charm."
Moving away from emerald which served as a symbol of growth, renewal and prosperity, "Radiant Orchid reaches across the color wheel to intrigue the eye and spark the imagination," said Leatrice Eiseman, executive director of the Pantone Color Institute®.
After that description, who wouldn't love to rock this beautiful shade? I am already looking through my closet for a pop of orchid and noticing it may be the perfect excuse to get a little shopping done! ;)
So, get ready to add a splash of orchid to your closet and look out for radiant orchid in beauty, fashion, AND interior design through out the year!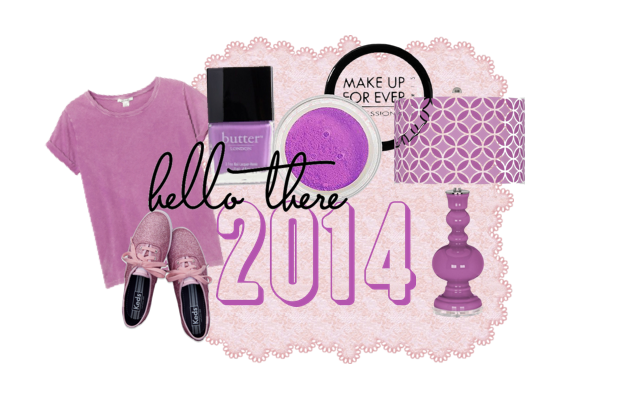 How would you like to see this color styled? We want to hear from you, let us know by commenting below! Happy 2014 and happy styling!!! :)