WYNWOOD FOOD TOUR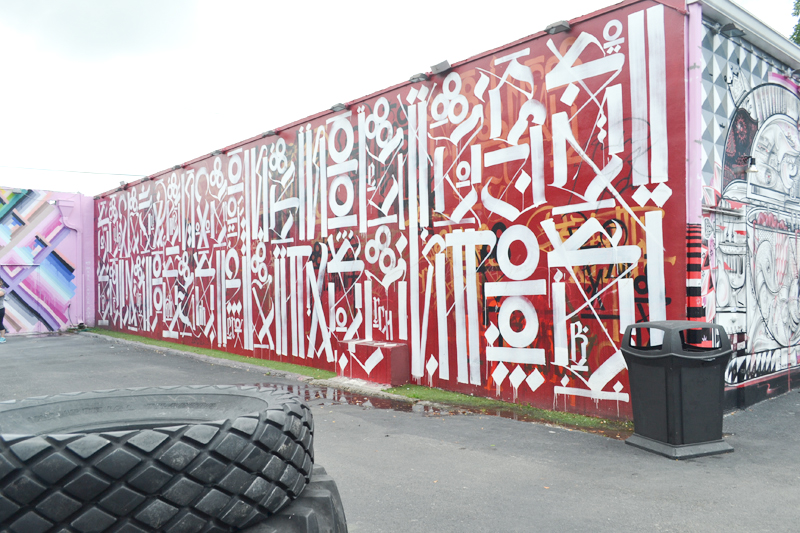 If you happen to be visiting Miami, the Wynwood Food Tour is a must! Wynwood has easily turned into one of Miami's trendiest neighborhoods. It is home to about 70+ art galleries and over 100 restaurants that exhibit the eclectic taste of our culture. A few weeks back, the hubby and I had the privilege of spending a Saturday afternoon walking the streets of this vibrant neighborhood with Miami Culinary Tours.
The lovely Mirka, (a fellow Miami-Beach local) was our guide and she curated a wonderful Wynwood food tour where she joyously introduced the neighborhood's art, cuisine and culture. Her cheerful spirit and historical Miami-knowledge was a breath of fresh air. The Miami weather however, eh not so fresh! It was as hot as can be, but the food and drinks made it all worthwhile. ;)
As any loyal foodie would, I ate anything and everything that was placed before me. We made several stops along the way, and I even managed to saved room for dessert. The total tour time was about 2.5 hours, we visited about 6 different restaurants and had way more than a full lunch…
Our culinary Wynwood food tour advventure went as follows:
My favorite part? Need you ask? The killer mofongo from Jimmy'z Kitchen and learning about the different graffiti artists featured on the Wynwood Walls and Wynwood Doors.
Whether you're a Miami local or just popping by to check out the city, I highly recommend you check out any of their food tours. Miami Culinary Tours also offers tours around South Beach and Little Havana. Next on our list, we may just check out South Beach Food Tour. What about you?