LETS CELEBRATE: STYLE. SWEETS. & SIPS.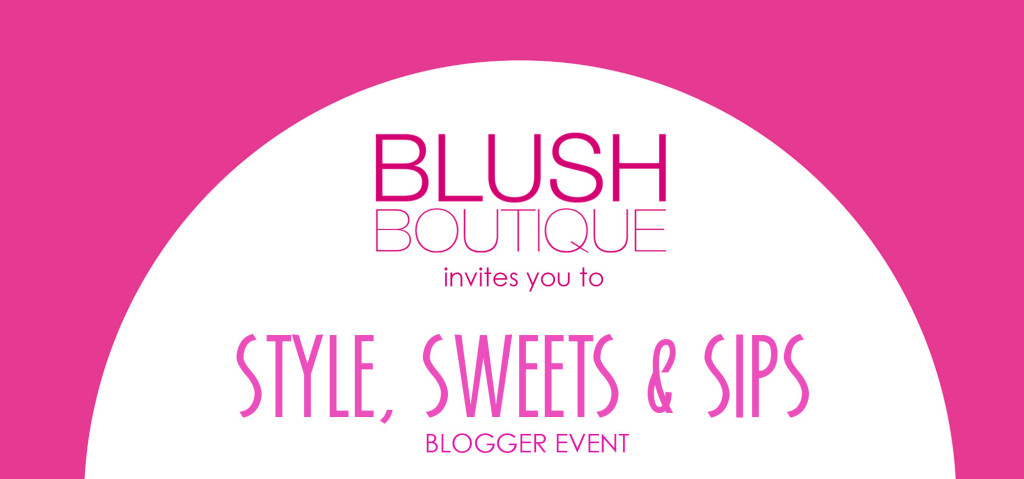 You've heard the buzz, now here are the details…
Join Flair Miami as we celebrate our ONE year anniversary with some Style, Sweets & Sips!
Friday, May 31st, Flair Miami is partnering with BLUSH Boutique to bring you some of Miami's hottest trends and help you style your perfect look! Get VIP treatment as you shop with some sweets, sips, and get a few styling tips from some fabulous Miami fashionistas!
You'll have the chance to meet local fashion bloggers from NanysKlozet.com, FancyThingsBlog.com, GlamLifeBLog.com and FlairMiami.com, as they host and offer you some styling advice.
The event will take place at the new Blush Boutique location in Palmetto Bay, all visitors will receive a 15%  discount on all items purchased during the event. Come prepared to savor the sips provided by local tea distributor, JoJo Tea, and the exquisite sweets by Natalie's Creative Occasions.
See you there!
PS: For a little preview of the different styles of our bloggers, visit the above mentioned blogs every Thursday leading-up to the event, as they take on some fun styling challenges.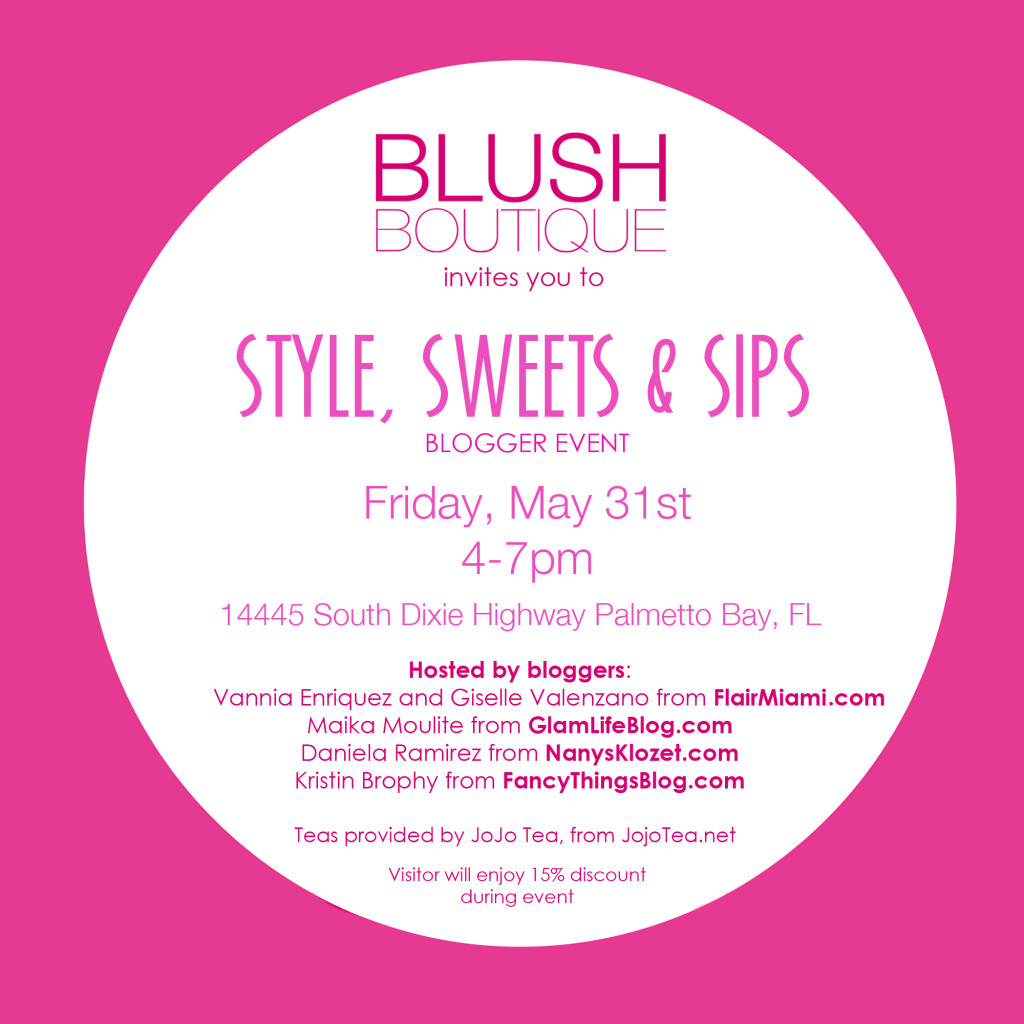 Usted ha oído el rumor, ahora aquí están los detalles …
Flair Miami le invita a celebrar nuestro aniversario de un año con un poco de Style, Sweets & Sips!
Viernes, 31 de mayo, Flair Miami esta colaborando con BLUSH Boutique  para traerle las ultimas modas de Miami y ayudarle a estilizar su look perfecto! Obtenga tratamiento VIP mientras hace compras con algunos dulces, sorbos, y obtenga consejos de algunas Miami fashionistas!
Usted tendrá la oportunidad de conocer a fashion bloggers de NanysKlozet.com, FancyThingsBlog.com, GlamLifeBLog.com y FlairMiami.com!
El evento estara localizado en Blush Boutique de Palmetto Bay, todos los visitantes recibirán un descuento del 15% en todos los artículos comprados durante el evento. Venga listo para saborear té por el distribuidor local de JoJo Tea y los exquisitos dulces de Natalie's Creative Occasions.
Nos vemos allí!
PS: Para una pequeña muestra de los diferentes estilos de nuestras bloggers, visite los blogs mencionados todos los jueves hasta el dia del evento!