SALSA CON COCO MIAMI STYLE!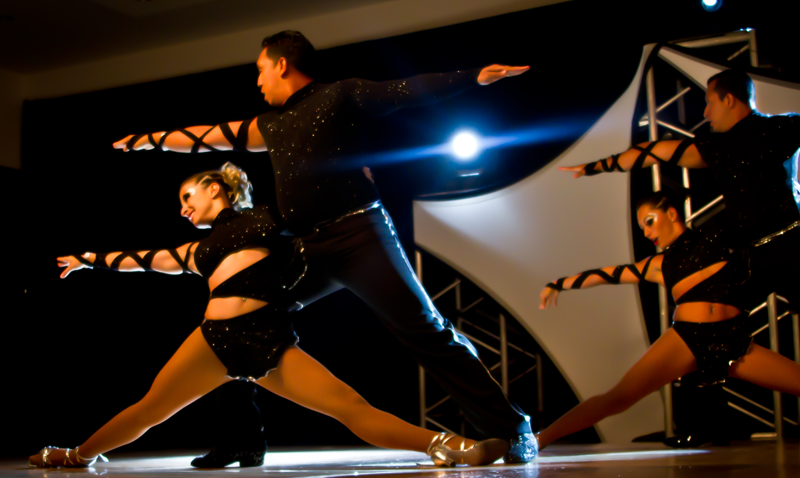 Today's post is a little different, Flair Miami was invited to cover the 2012 Miami Salsa Congress and one of our awesome readers, Izabella Lipnharski, got to attend the event and tell us all about it… Thanks for your contributing post Bella!
The Annual Miami Salsa Congress: 5 days of non-stop adrenaline pumping salsa action
Held every summer in Miami Beach, the Annual Miami Salsa Congress was a hit yet again! This 5-day Latin dance conference included a series of live concerts, dance showcases, workshop classes, dance parties, and pool parties. This year marked their 11th anniversary, making it one of the largest salsa dance congresses in the East Coast of the United States. The event took place August 1-5 at the historic ocean front Deauville Beach Resort.
The party kicked off Wednesday, August 1st, with parties welcoming all artists and fans attending. Throughout the day, guests had the option to attend workshops to help sharpen their dance skills, or enjoy poolside dancing, lounging, and partying; not to mention beach side yoga in the mornings.
Here's a preview:

Image and Video Source: Miami Salsa Congress
The 2012 Miami Salsa Congress offered over 40 hours of unique workshops, giving guests the chance to learn a variety of salsa dance styles and techniques taught by world famous dance instructors, covering ladies styling, body movement, shines, lifts, dips, and tricks, and much more.
The event was attended by a blend of newbies and pros, the free beginner salsa dance boot camp was designed to get beginners through the basics and on the dance floor in almost no time!
As the event progressed, the Miami Salsa Congress offered 3 nights of 80 dance showcases, featuring over 500 performers across the globe who came together to showcase their talent and share their passion for salsa. Each year, the Miami line up offers a unique blend of the world's top talent, including international touring artists, youth groups, amateur teams, and word championship dancers.
Following the spectacular dance showcases, the official 2012 Congress DJ Team opened the main event with a full scale live concert featuring the industry's leading talent. Guests danced all night long and in true Miami fashion, the party continued until 6 a.m.
This event is offered every year, and if you've got some Latin flavor or would like to, it is truly worth attending. Whether you know how to salsa dance or not, I encourage you to attend next year and watch the amazing performances, or even consider taking some workshops to learn the basics.
Dancing some salsa, and sipping on agua de coco by the poolside… ah! Hope you'll join us next year. Dates are still to be announced.