RESTAURANT REVIEW: MORTON'S THE STEAKHOUSE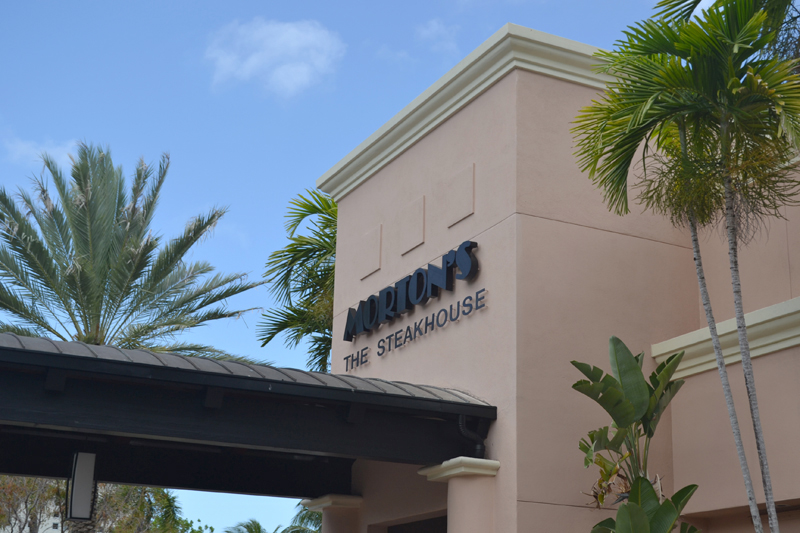 I have a confession to make, in the last 3 weeks I have probably consumed an entire (large) cow all by myself… No seriously, for someone who doesn't eat red meat all that often, this month, I've had my fair share of beef experiences.
You name it, I ate it: Prime rib, churrasco, filet mignon, NY strip, top sirloin… I may have even had a few lamb chops and veal shanks, here and there.
Don't worry, I didn't eat all of this in one sitting. Some meals were from local restaurants, others while I was out of town, and some were home cooked meals.
However, one experience in particular left me wanting more. The surf and turf at Morton's The Steakhouse.
Last Saturday, Giselle and I after a Flair meeting in the North Miami Beach/Aventura area, we decided to take a breather and have a nice lunch. We stopped by Morton's and we were actually surprised that they were open for lunch.
Apparently, Morton's in N. Miami Beach is now regularly open during lunch hours. (Tuesday through Saturday from 11:30am – 3pm.) And for only $29.50 you have the option of ordering from their Three Course Prime Lunch Selections, including pairing options like lobster bisque, prime sirloin, and many more — pretty great deal, no?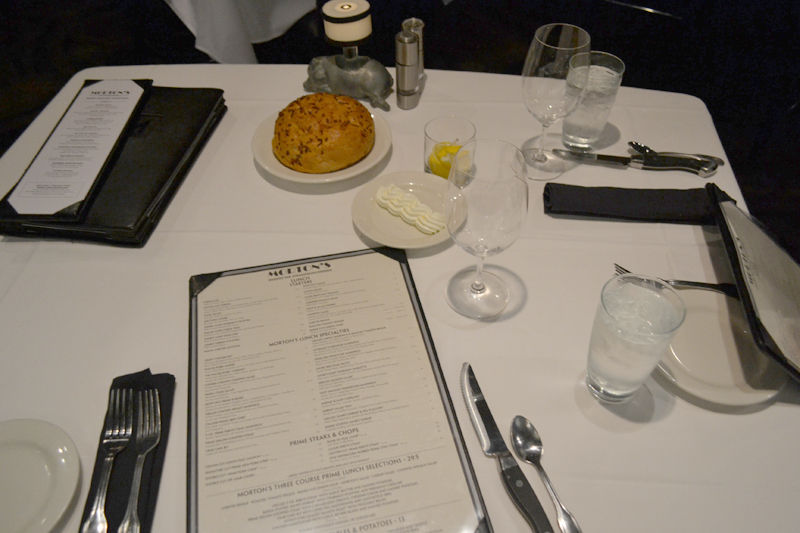 We were starving and the wide variety of items on the menu it made it hard for us to make a decision – so many delicious options!
I must say, I was even tempted to order a burger. After all, that's how Morton's got started, founder Arnie Morton, was known for his "million-dollar hamburger."
Needless to say, I ditched the burger idea and went for some filet instead… It is called Morton's THE Steakhouse, so of course, I went all in and ordered surf and turf!
From beginning to end, our experience was completely fabulous! In fact, I was so excited to get my hands on my entree, that I forgot to take a picture of it.
I got a shot of my deliciously fresh ahi tuna appetizer.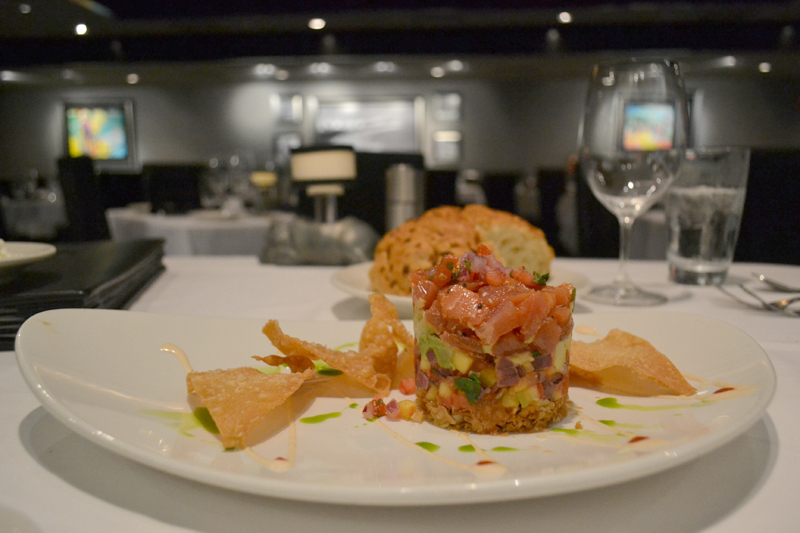 But as soon as they set down my plate, like an overly-enthused cave woman, I chomped away at the perfectly cooked medium-rare filet mignon. Only to then realize, I had forgotten to take a picture of the main dish. (Whoops! Good thing Morton's had one to share with us.)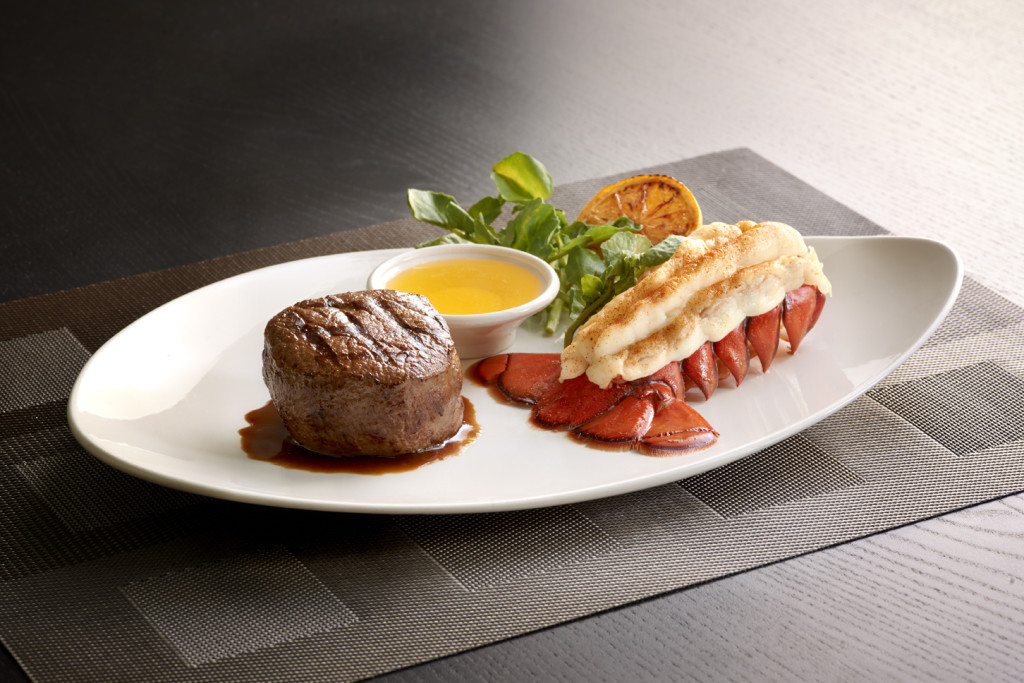 The perfect meal was topped-off with their legendary and perfectly-warm chocolate cake. It was superb!
Great service paired with great food, made for a delightful lunch experience.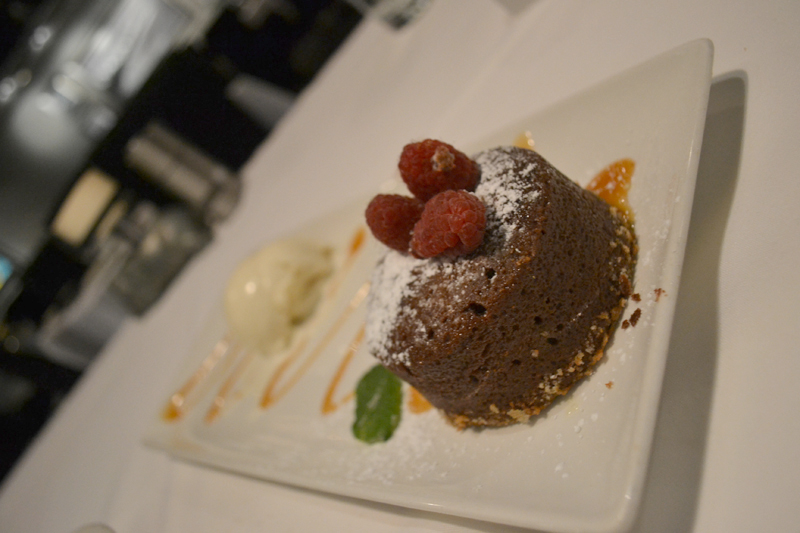 The staff was extremely hospitable. Food was superb and the chic restaurant updates made us feel like we were in a fancy VIP lounge.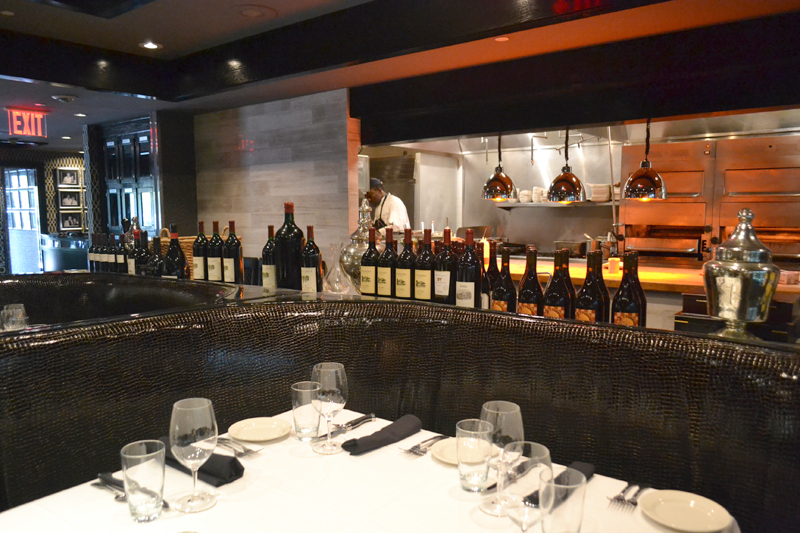 I will definitely be coming back. Decades later, it is definitely a tried and true favorite. I may even consider bringing mom here for Mother's Day.