PRESSURE TO BECOME A MOTHER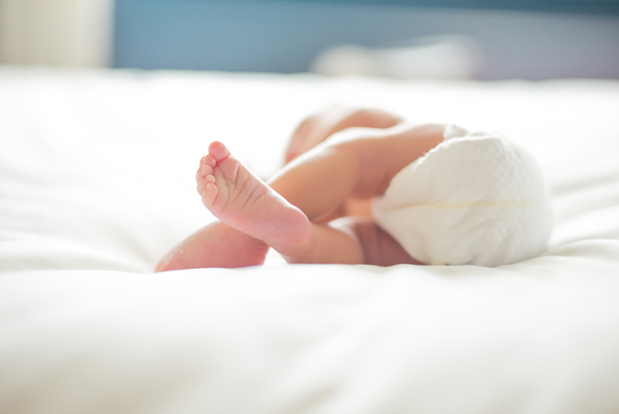 You're sitting across the room with a few friends or sometimes strangers… Catching up on life and hearing how time has flown since you last saw each other… Then the subject slowly and not so subtly changes to children. Hello pressure to become a mother and start having babies.
"Oh wow, you've been married for such a long time and you still don't have kids?"
"Do you even want kids?"
"You do know that it gets risky after 30, right?"
Oh, the pressure to become a mother… It comes from friends, family, in-laws. strangers, and even co-workers. So, let's start off this questionnaire game by returning the favor and asking you a few questions…
Why do you feel the need to remind me that I don't have kids?
Yes, I'm married. Yes, it's been almost 6 1/2 years. Are you implying that I am not fully a woman unless I bare children? Or, did I miss the rules to a happy marriage book? Did it say that in order for me to be thriving, fulfilled and happy I HAVE to have kids? What about women who haven't been as "lucky" as you have and are still searching for "the one"? Are they doomed to failure? How do you think hearing you voice your thoughts makes them feel?
If I tell you that I don't want kids, will you think less of me?
To answer your question, yes, I do want kids, yes, maybe sooner than later. But what if I didn't? What if I wanted to focus on my career and not have additional responsibilities? Just because I have a womb, does that mean every woman is called to be a mom? Personally, I've met some pretty crappy moms, did someone force them into parenting with these kind of silly questions? I don't care to be a mom because it fulfills a social expectation. I want to have children to be able to shower them with love and cherish every minute with them. Not because you advise it, but because it is a decision that my husband and I have made together.
When did talking about my uterus become a dinner-appropriate conversation?
Ah yes, the biological clock conversation… Sorry to burst your bubble, stranger. But you are not the first person to "clue me in on this." You are however, one of the many individuals who doesn't know what they're talking about. Let's talk facts. According to the Center of Disease Control, pregnancy rates are falling to a 12-year low among women in their 20's, but not because of infertility, but by choice! In fact, figures from the Office of National Statistics show that in 2010 nearly half (48%) of all babies were born to mothers who were 30 and older. That's over 318,298 births from women over the age of 30.  In addition, the percentage of women dealing with infertility in 2011 was a 10.9% – ages ranged from 15-44 year-olds. (Way past the 29 drop. Ahem.) But how would you feel if I answered your question and told you I was barren? That I've been trying for years and it just never happened for me? I have friends who have gone through multiple miscarriages and your imprudent questions are only hurtful reminders of past pains.
Now that I've made my point, allow me to say that I truly do admire all mothers. I have an amazing mom who has been an exemplary single mother and I am forever grateful for her love and care. The sleepless nights filled with loud cries, poopie diapers, toddler tantrums and smart-mouth remarks she endured, that's the not-so-cute side of parenting. Right? But it's the real-side. I know the hard work it took for her to raise my sister and I — and I am thankful she opened my eyes to reality.
In the meantime, I am thoroughly enjoying my sleep, my alone time with my husband. The fact that we can pick up and travel as we like. But I am also reeaaaaalllly enjoying my niece, my little cousins and my new-born godson. I get to be the "cool fun aunt" and they get to go home afterward. ;)
I love that I have friends who are thriving in parenting. Learning each lesson as it comes along. I love seeing the difference in parenting and taking notes from each.
I look forward to someday having my own little one, but I also would be perfectly okay if it isn't part of God's plan for Miguel and I. We haven't officially started trying, but we've started talking about it. So thats a start… Right?
Now that you've read my rant. I want to introduce to you Santiago Pacheco, my godson.
My best friend Christie is a new mom whom I love oh so dearly. She's a hardworking woman who is determined to cover her little one in prayer and be the best mom she can be. She is a talented interior designer who wanted to create the perfect nursery for her little biscuit.
A space with a clean and modern vibe. Her hope is that Santiago would eventually grow into the design. Every piece she selected works not only aesthetically in the space, but can also accommodate Santiago's future needs and daddy's office.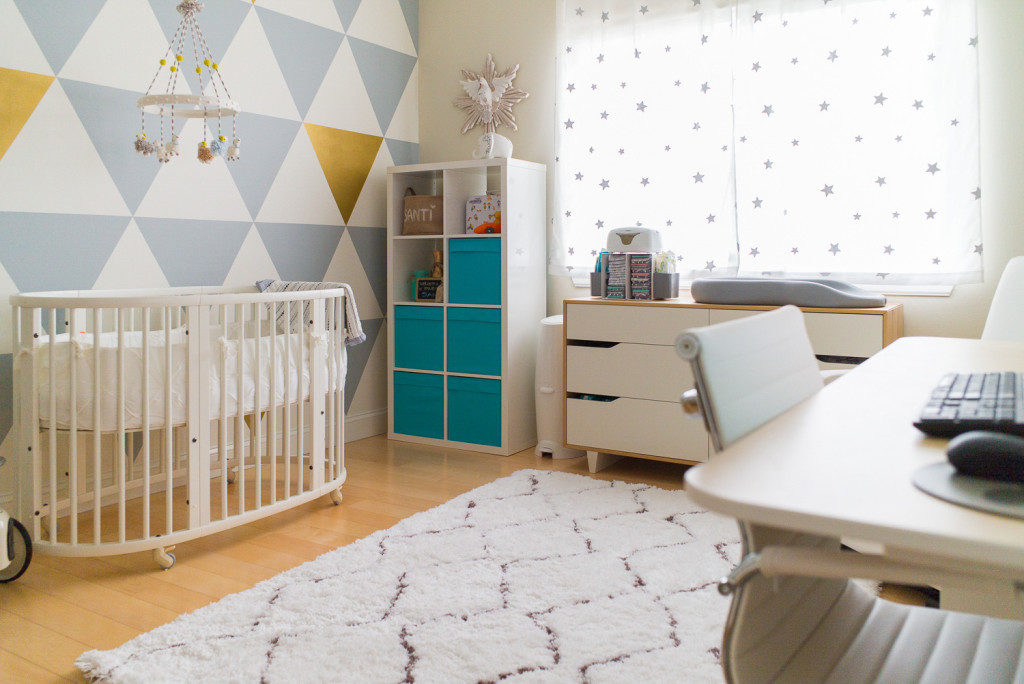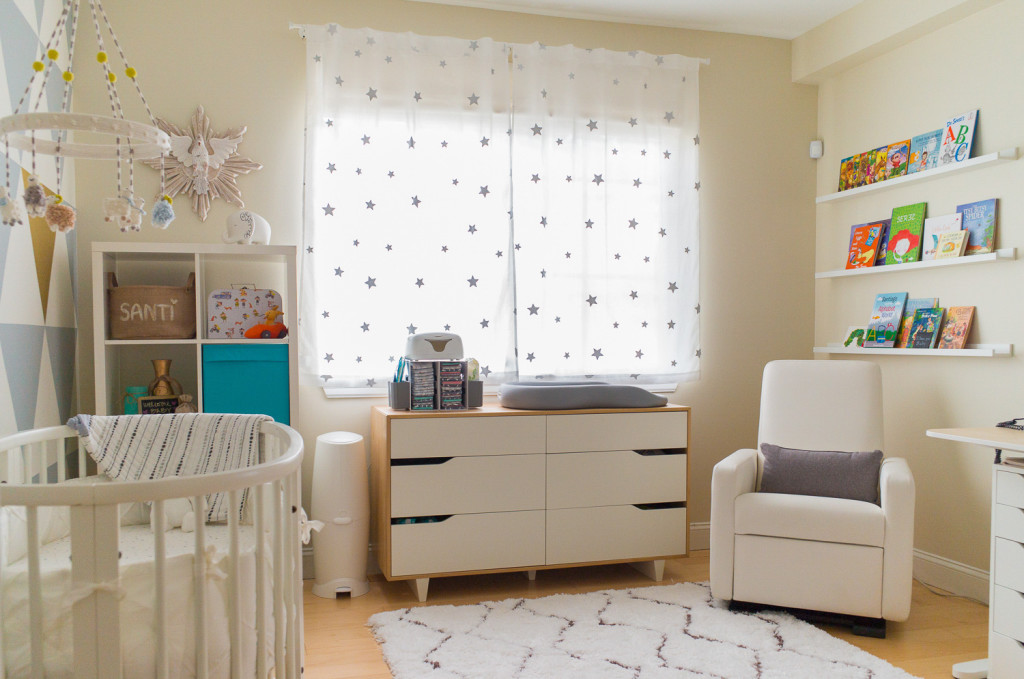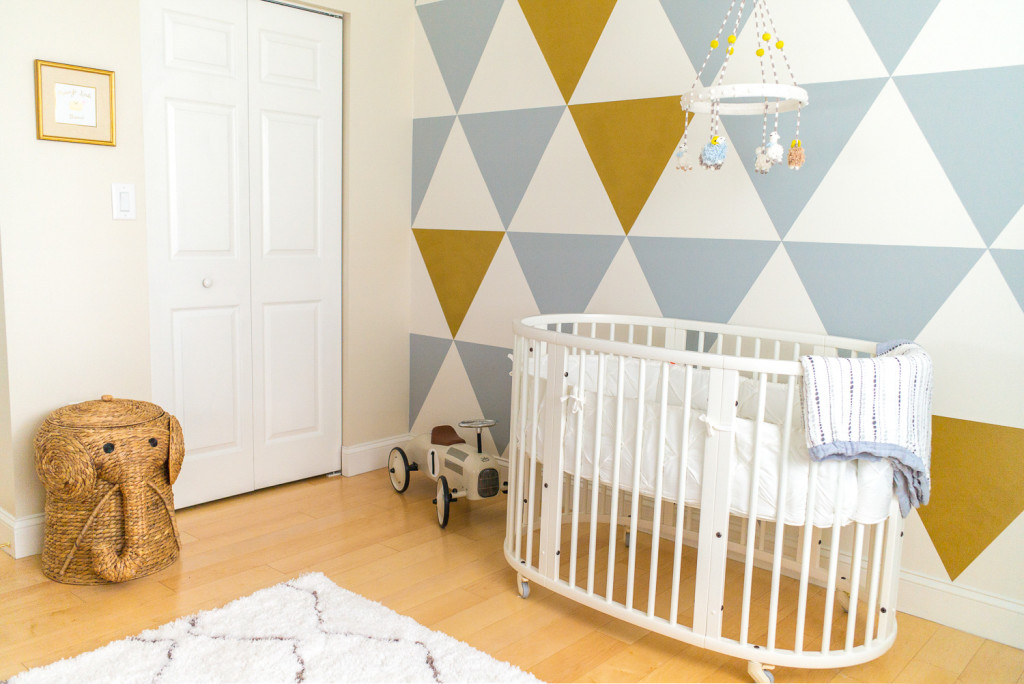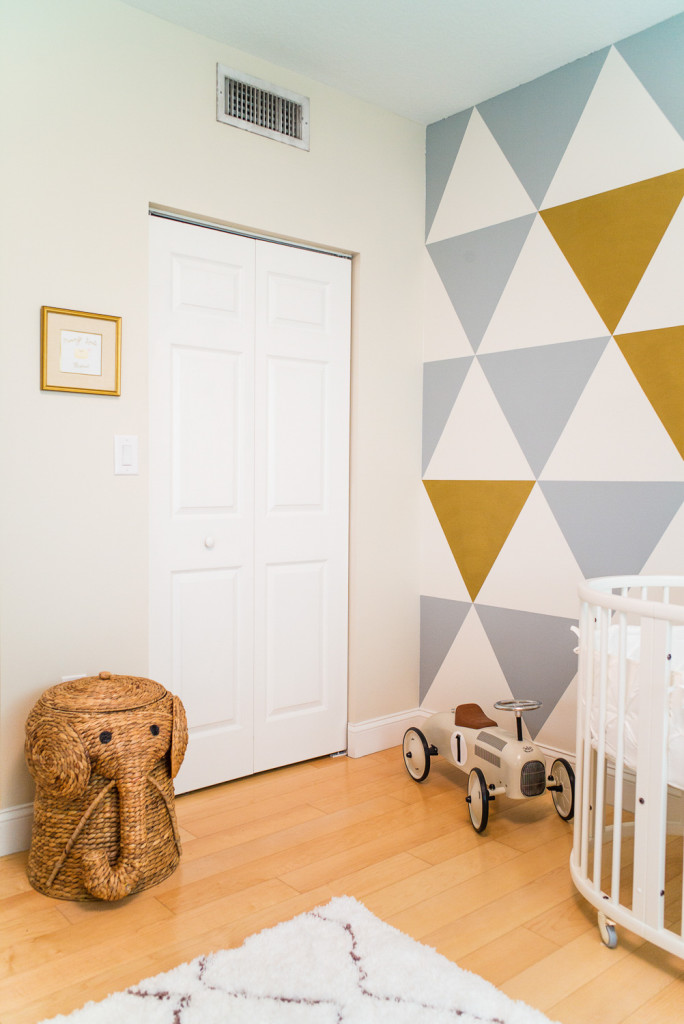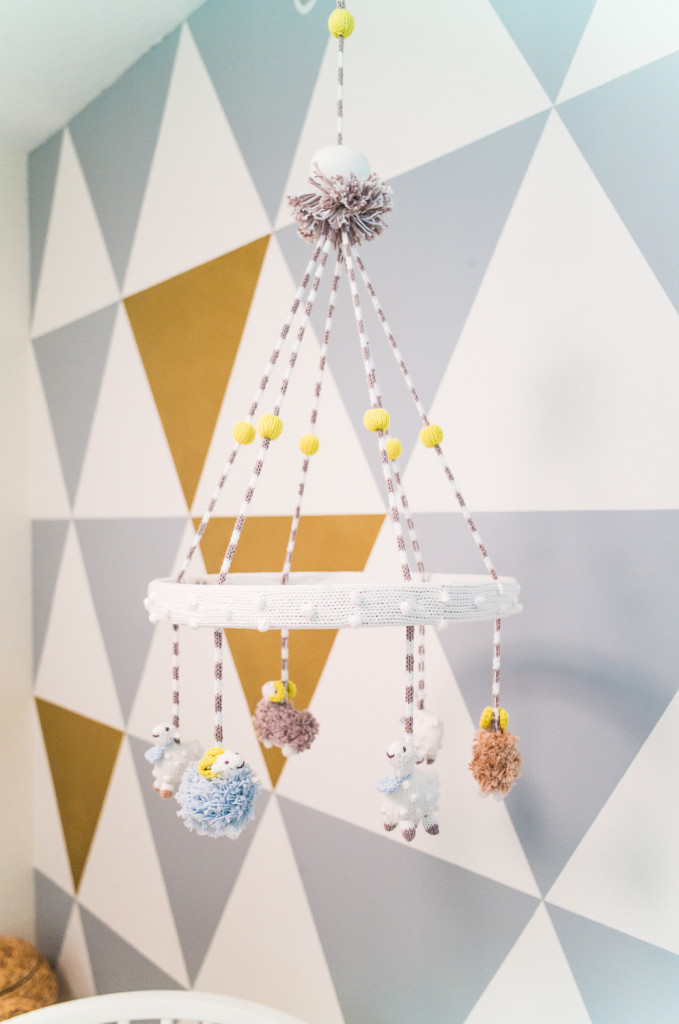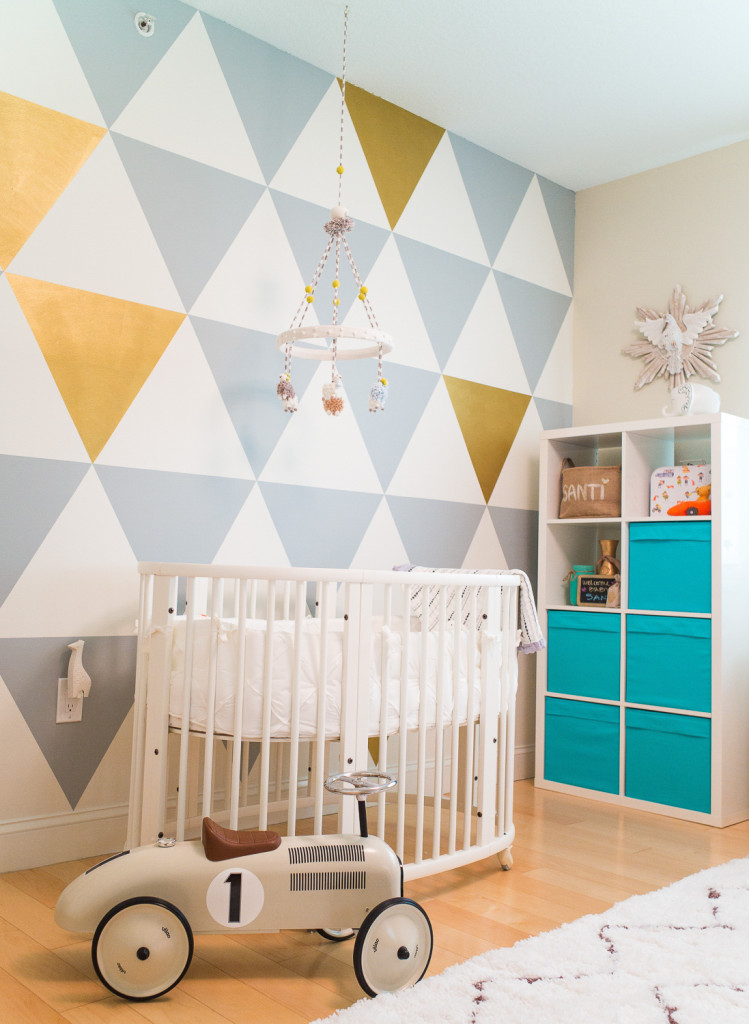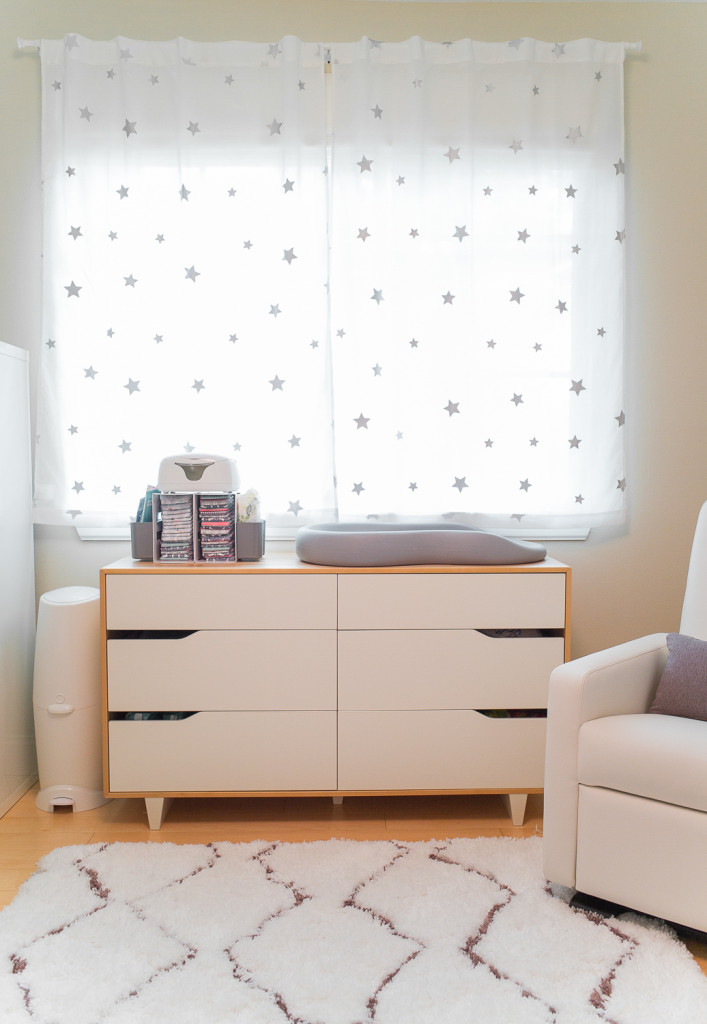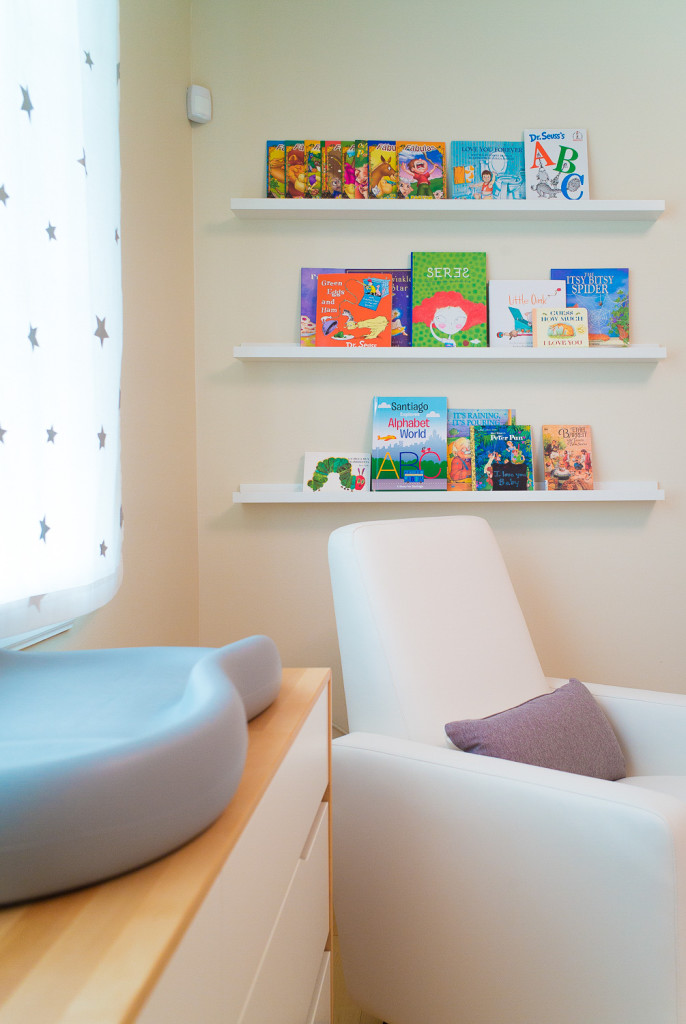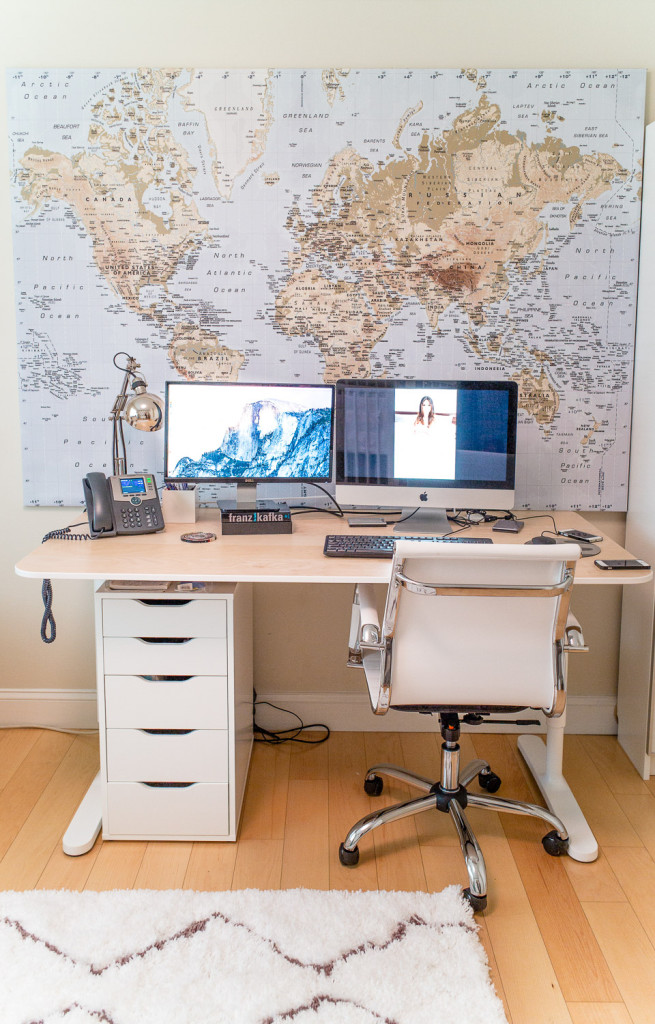 STOKKE sleepi crib
GENIUS JONES blah blah mobile
IKEA drawers 
IKEA Kallax storage unit & bookcase
MONTE glider
RUGS USA rug
55 DOWNING STREET desk chair
Now that you've made it to the end of this long post. In honor of Mother's Day, Christie Ramos Pacheco and Flair Miami have teamed up to give you soon-to-be-moms the best gift yet! The chance to have your nursery personally decorated by none other than, Mrs. Pacheco herself.
Here's how it works… You sign up using the Rafflecopter below. Follow me on Instagram @VanniaEnriquez and wait for the winner to be announced on Mother's Day!
We will then set a budget and shop accordingly to make your nursery dreams come true! Enjoy and good luck!