Did you know that here in America, 1 out of 8 women will be diagnosed with breast cancer this year? And just this year alone (2013), over 39,000 women lost their lives battling breast cancer? Ready to combine our powers and tackle this battle? Here's how you can help…
Over 30 South Florida Fashion & Beauty Bloggers have joined forces for the month of October to raise funds for breast cancer.
For this year's Fashion for a Cause Campaign, bloggers teamed up with Miami brand Peace Love World, we modeled and styled their new breast cancer collection to raise proceeds for Susan G. Komen For The Cure Foundation. Our goal is to raise funds, honor & encourage all the strong women fighting against breast cancer– because "where there is hope, there is life."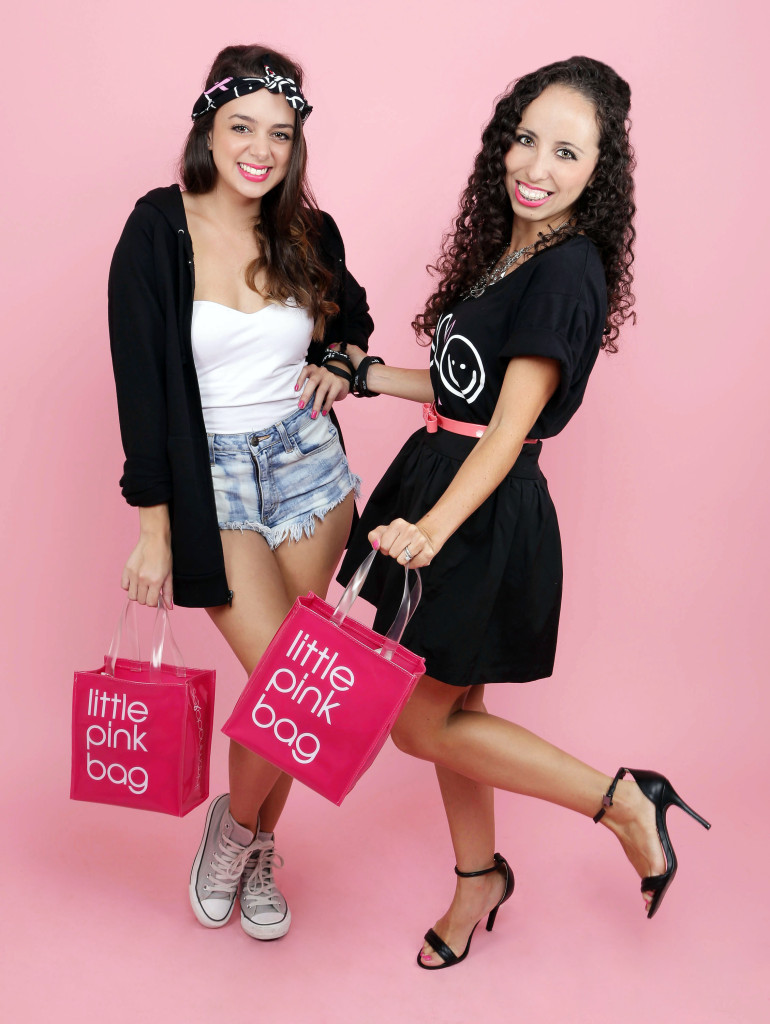 WHAT "V" WORE:
LOFT necklace
PEACE LOVE WORLD tee (c/o)
FOREVER 21 skater skirt & belt
PRABAL GARANG x TARGET sandals
The images of our photo shoot will be displayed at Bloomingdales in Aventura Mall and The Falls Shopping Center till the end of the month where now, you can also buy the Peace Love World collection. The entire campaign was photographed at the Sagamore, Art Hotel over a 2 day period by the talented Alexander Tamargo.
Want a chance meet some of the other bloggers in the collaboration? On October 17 from 6 to 9pm, be sure to come out to our Fashion for a Cause Campaign called Bloomies and Bloggers — where real runway models and bloggers (like us) will hit the catwalk in Peace Love World attire. Plus, you too can get VIP treatment, as there will be a hair styling station by So Blo, cupcakes by BunnieCakes, sips by Societe Perrier & more. For exact info & details follow our facebook page, see you there!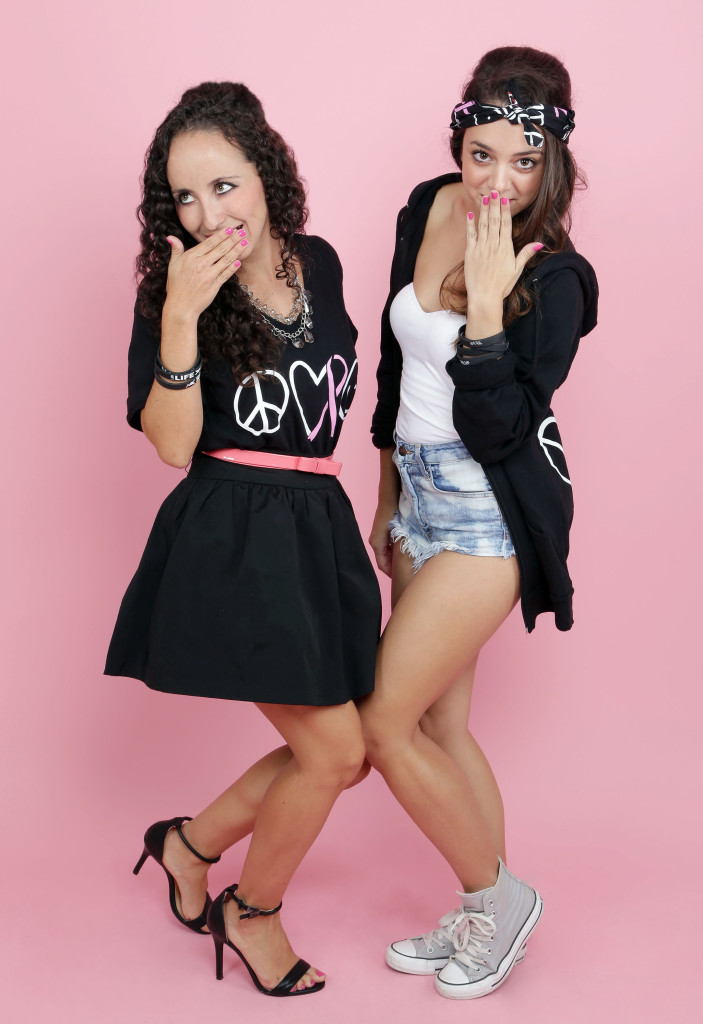 WHAT "G" WORE:
PEACE LOVE WORLD bandana & hoodie (c/o)
T.J. MAXX tank
CLOSET BOUTIQUE shorts
CONVERSE sneakers
Photo: Alexander Tamargo / @ALTAimages