NO SHAVE NOVEMBER?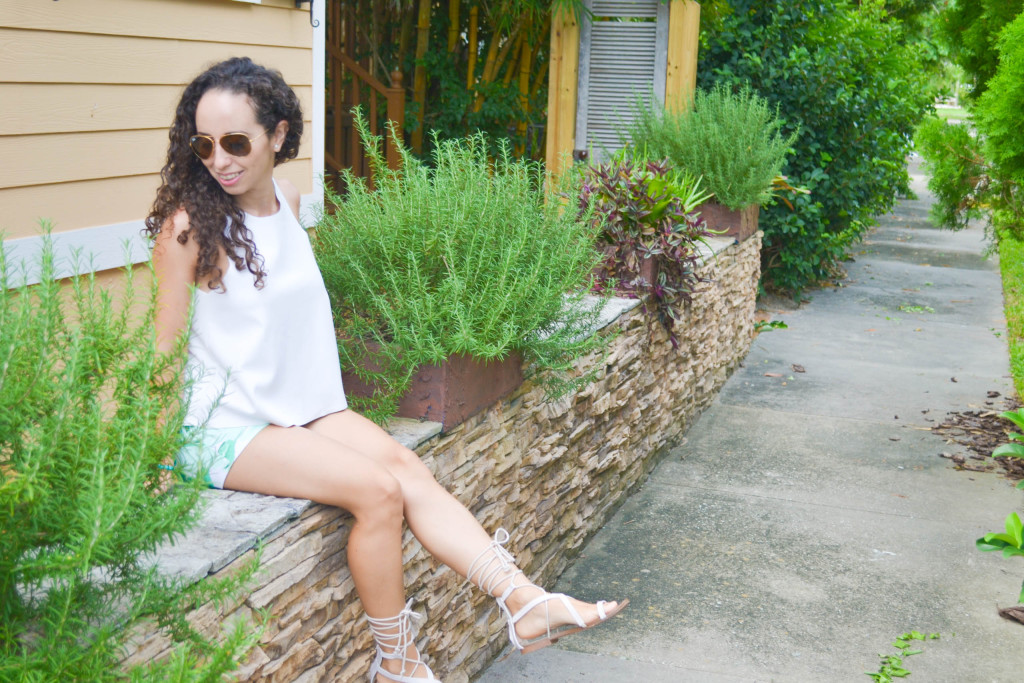 It's inevitable! For most women, hair removal is part of our everyday routine. Tweezing, shaving, waxing, the methods may actually vary for different areas of our body.
But does no shave November also apply to women? Okay, okay… Maybe it sounds like I'm about to cause an upheaval and empower women to embrace their fur. Trust me, that's not my plan. Ew!
But I must admit, I've always been a little envious of the fact that men don't have to shave their legs. I guess as a girl, society expects you to always be hair free. And while shaving your legs seemed like the coolest thing ever in sixth grade, nowadays I dread it. The reality is that the older you get the less exciting it becomes. Now I see it as more of a chore. Don't you?
For a really long time, I contemplated the idea of laser hair removal. But I was too cheap to go to a spa and commit to buying a package, so instead I tried an at-home-equipment. I researched these gadgets like a mad woman and after finally committing to one and using it a few times, I wasn't impressed.
Having already embarked on a mission to be hair-free, I jumped on the bandwagon and finally committed to an actual package at Touch Laser Med Spa.  I started with my full bikini and then decided to also include my legs. After just one session, I saw about 70% less hair growth.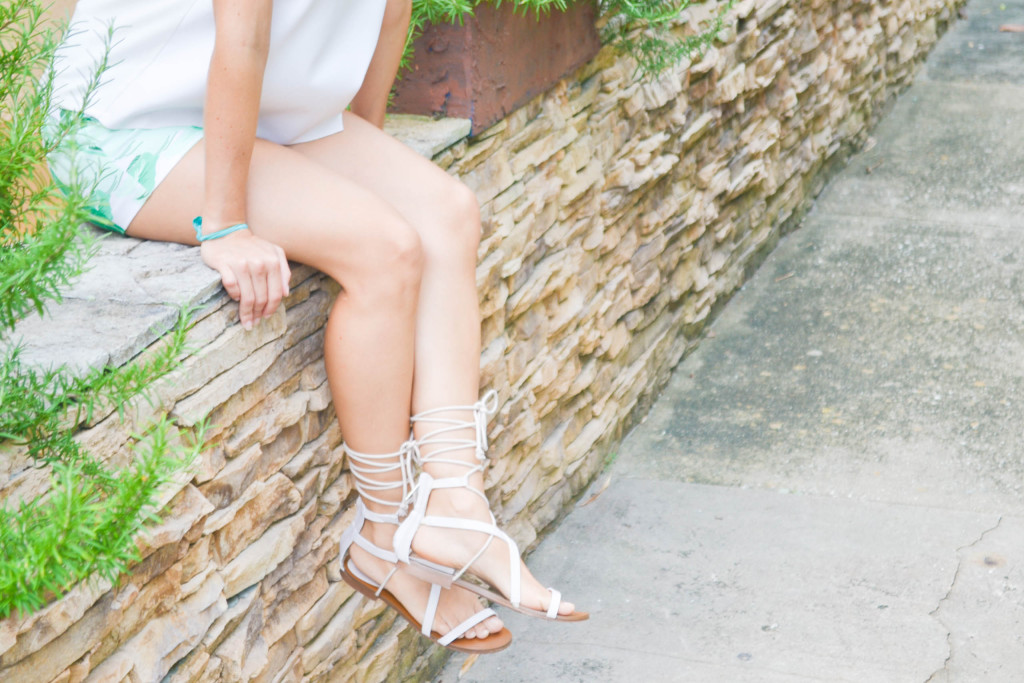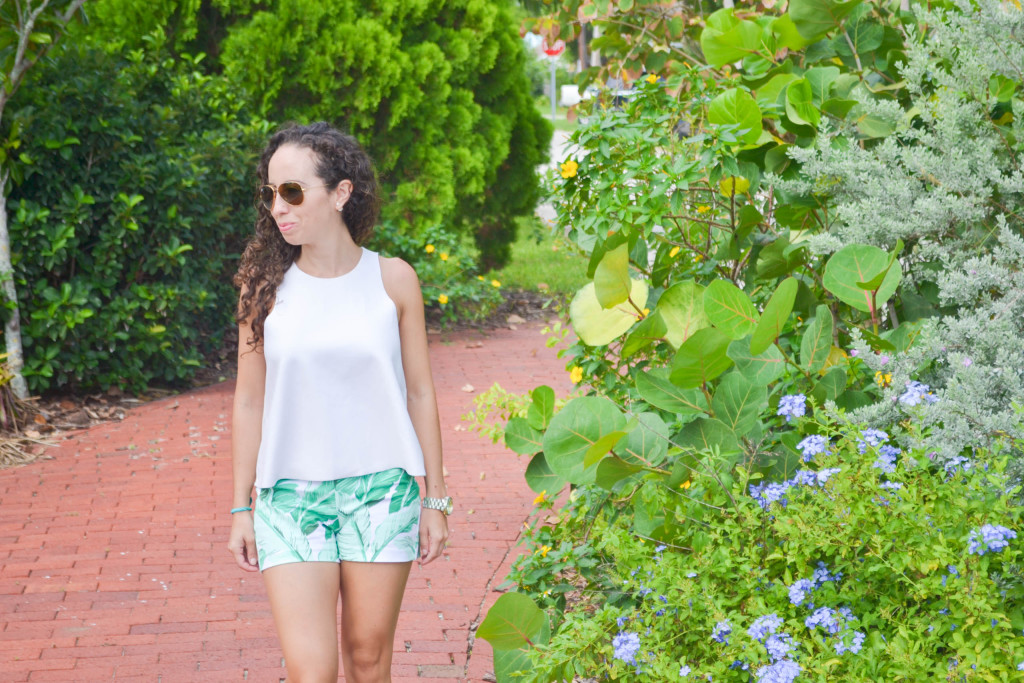 Touch uses The Candela GentleYAG® laser system which is top-of-the-line equipment. It requires no gel and is safe for all skin types. According to experts, "The infrared laser delivers invisible energy deep into the skin. By heating its targets slowly, it is very effective and safe. This is especially true for darker skinned individuals who would not normally be candidates for laser procedures."
So far, I've only had two session and it has proven to be extremely effective. I'm a fan. No-shave November, I'm ready for you!
Ready to give laser hair removal a try? If you live in Miami or even Peru, give Touch Laser Med Spa a call and book your appointment. Use the code FLAIRMIAMI and get 20% off any procedure.
Before your visit, make sure to limit plucking and waxing for about 5-6 weeks before the treatment. Waxing and plucking temporarily removes the root of the hair, which is something to avoid since the laser actually targets the root. Also avoid sun exposure both before and after the treatment — sun exposure makes the process less effective.
Does it hurt? Hmmm. The pain varies but I'd describe it as small flicks on your skin. It's not bad and it sure beats waxing. (That hurts like hell.) The first session is a little more painful than the rest, but afterward it's smooth sailing.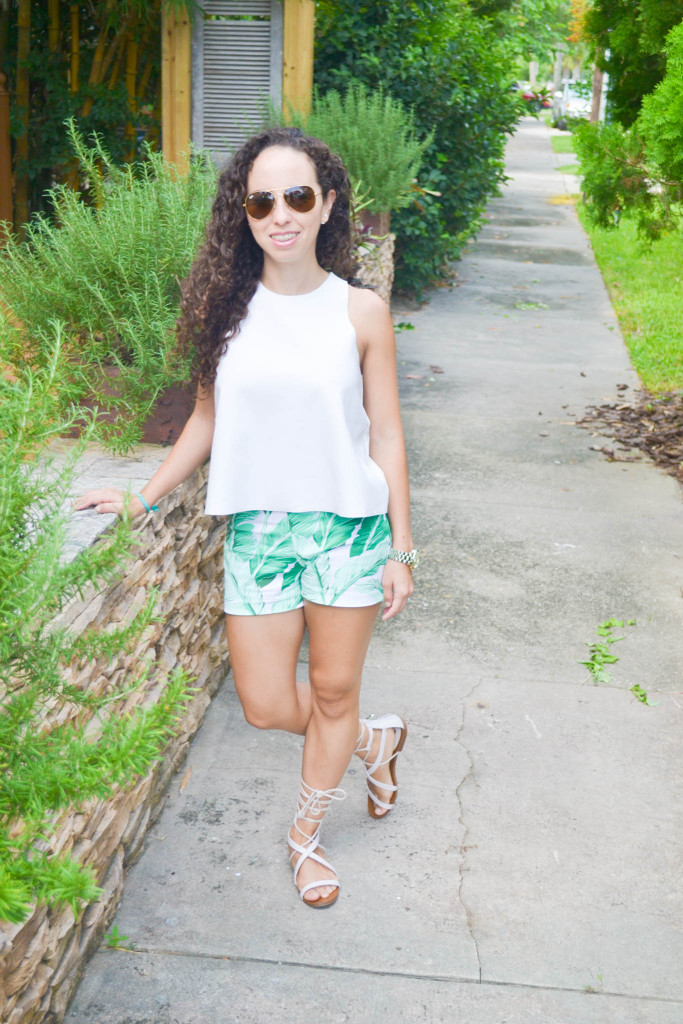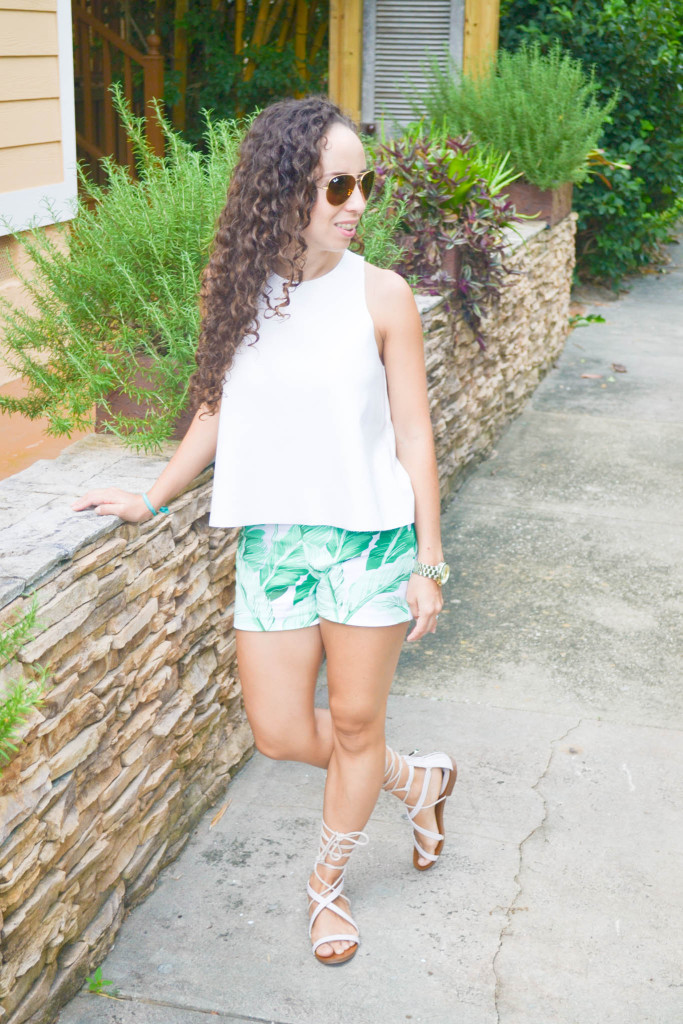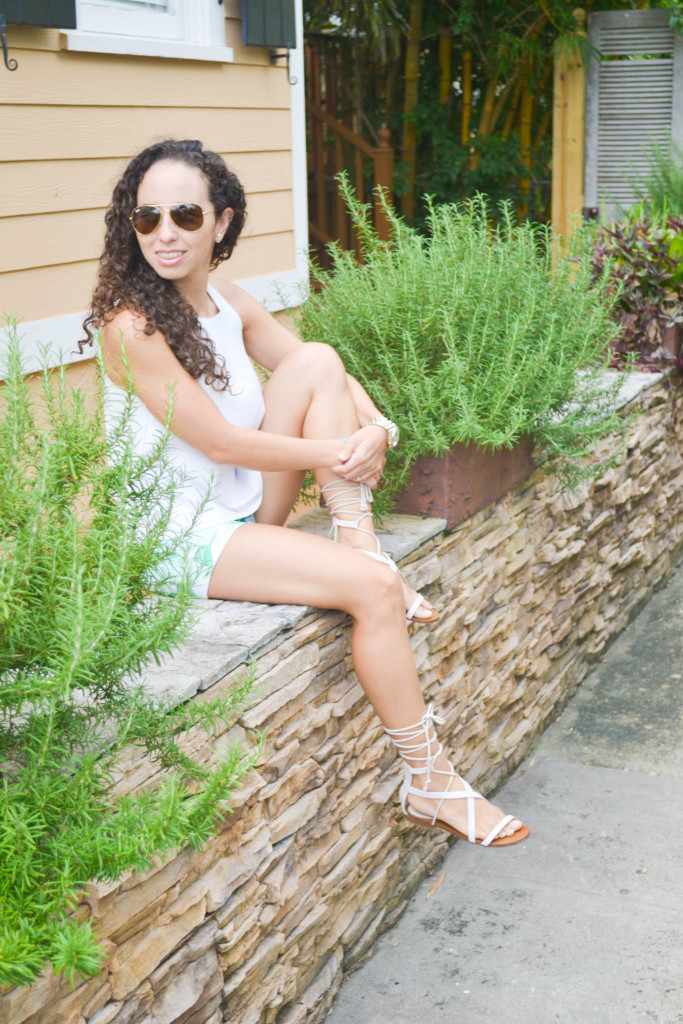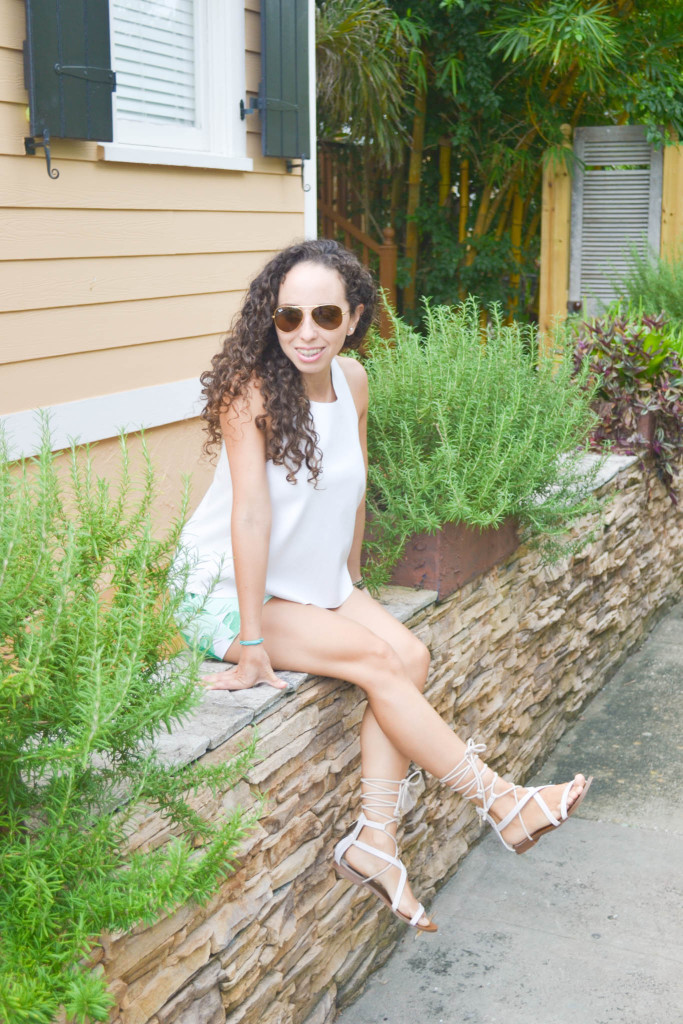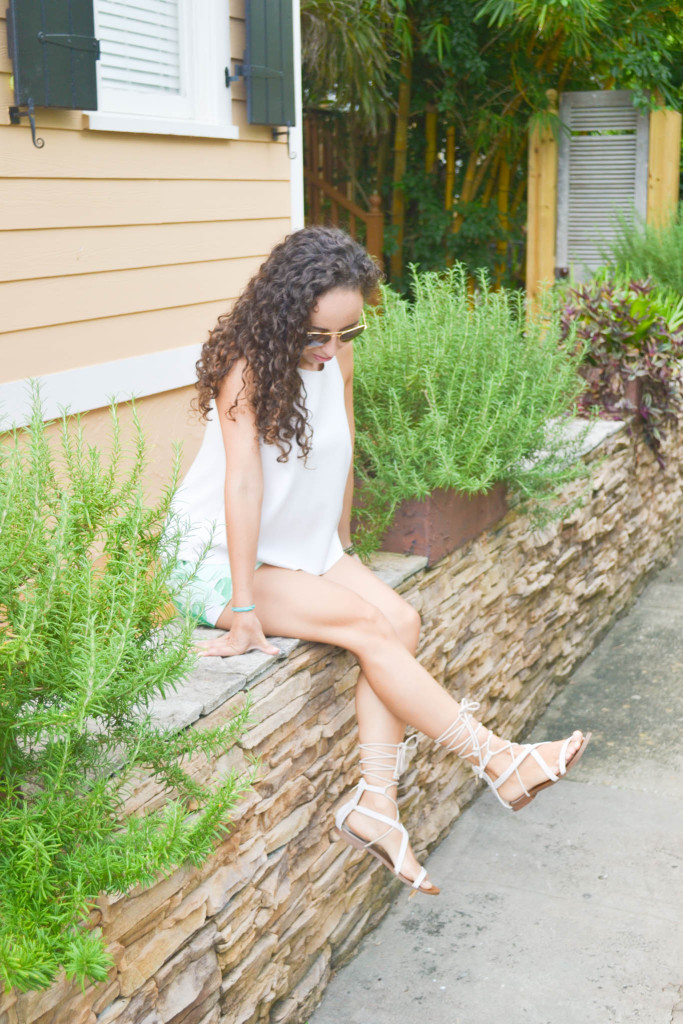 ZARA tank
OLD NAVY shorts (sold out)
MANGO sandals (similar below)
RAY BAN aviators
SHOP THE LOOK: