NO-BAKE STRAWBERRY MOUSSE PIE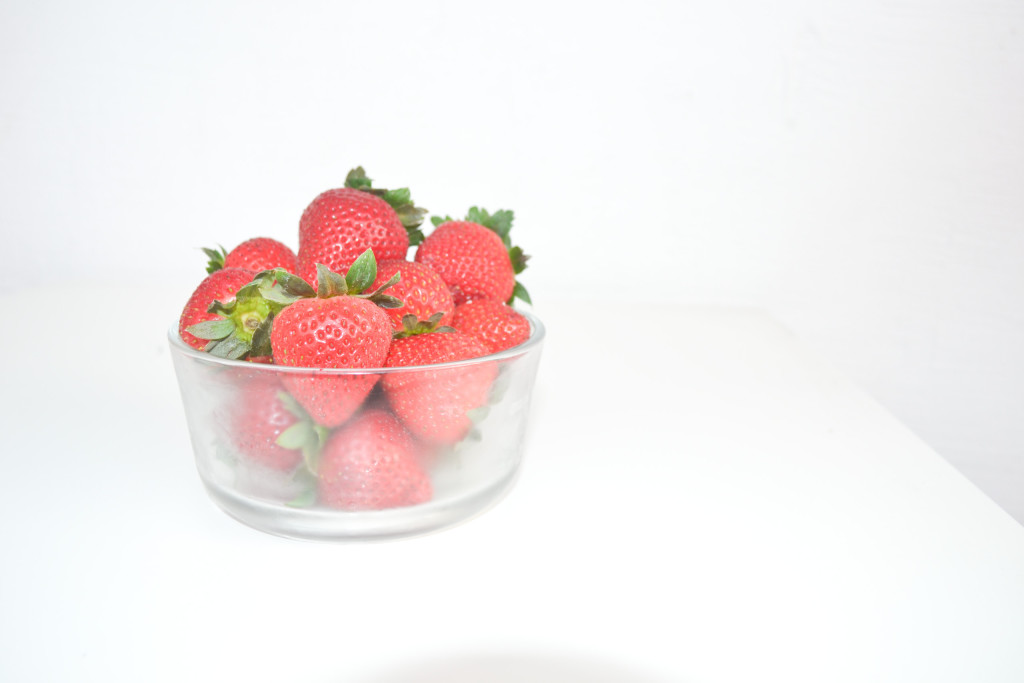 It's been a while since I've shared a recipe. I think the last one I shared was eons ago, probably my No Bake Energy Bites?
Well, since I've been trying to savor the last days of summer — I got inspired to share an oldie but a goodie childhood favorite, I call it the No-bake Strawberry Mousse Pie. My sister and I used to make it all the time growing up, I'm pretty sure it was a Kraft recipe we found in the lid of a Cool Whip, but we've adapted it some for ourselves.
It's my kind of dessert, lite and slightly tart. Hope you like it!
Prep time: 10 Min
Yields: 8-10 servings
Ingredients:
1 pkg. (3 oz.) Strawberry Flavored Jell-o
1 cup boiling water
1 cup cold water or 1 cup of ice
1 tub (8 oz.) Cool Whip Whip
1 ready-to-use Graham Cracker pie crust (6 oz.)
3 cups fresh strawberries



Directions:


Place water to boil.
Slice strawberries and set aside for later use.
Make Jell-o mix according to instructions on the box; be sure to stir mixture until it is completely dissolved.
Add ice or cold water to gelatin; stir until slightly thickened. (Instead of using one cup of cold water, you can also use one cup of ice to speed up the thickening of the mixture.)
Whisk in Cool Whip to make a pink mixture. Fold-in 2 cups chopped berries. Set aside remaining strawberries for pie toppings.
Refrigerate 45 minutes until mixture has thickened. (I've sometimes skipped this step altogether and place the mixture directly onto the pie.)
Spoon mix into crust.
To let the mixture thicken and mound well, refrigerate 8 hours or overnight.
Top with sliced berries just before serving.
Enjoy!