NO-BAKE ENERGY BITES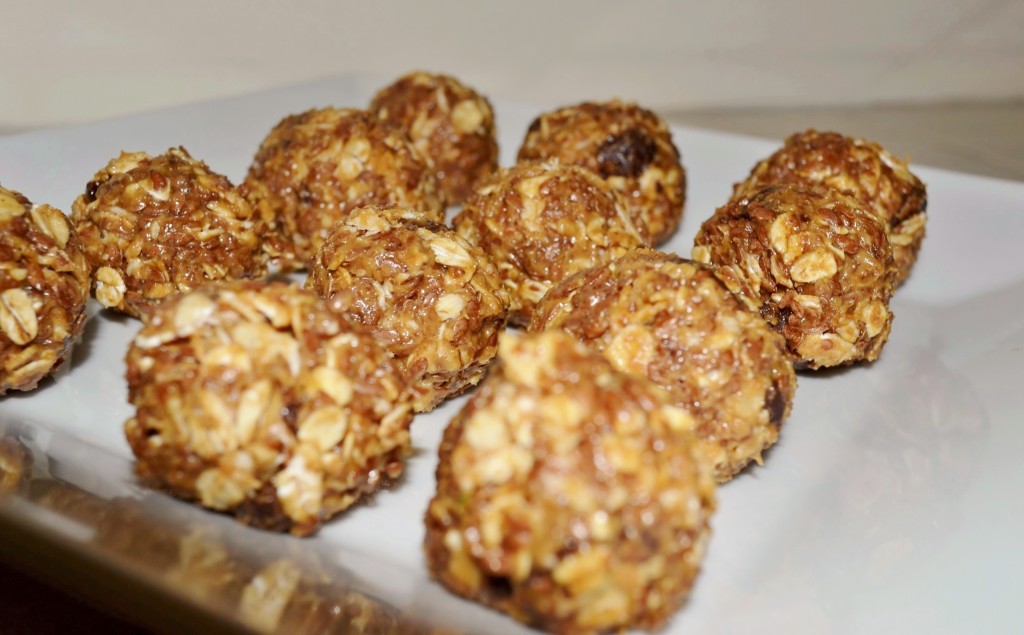 Under the food category of this blog, you can expect to find healthy recipes, local restaurant reviews, and maybe even happy hour specials. I may be petite, but don't be fooled… I loooove food! Luckily, I don't really have a sweet tooth, so I'd rather stuff my face with food and skip dessert.
But for all you sweet lovers, here's a healthy snack alternative… Try this simple recipe below made with all natural ingredients.

Yields:  20-25 No-bake Energy Bites
Ingredients:
1 cup of oats
1/2 cup of peanut butter
1/3 cup of honey
1/2 cup of ground flax seed
1/2 cup of dark chocolate chips
1 tsp. pure vanilla extract
(optional extras: 1/2 cup of ground coconut, pecans, or raisins)
Directions:
Mix all ingredients in a bowl. (I accidentally purchased whole flax seeds, so I had to put them through the food processor first.)
Grab a handful of the mixture and begin shaping them into balls. (Spraying cooking spray into your palms may help during the ball-making process.)
Refrigerate or freeze for about an hour and you're done!
Enjoy!