LET'S TALK ABOUT SUN DAMAGE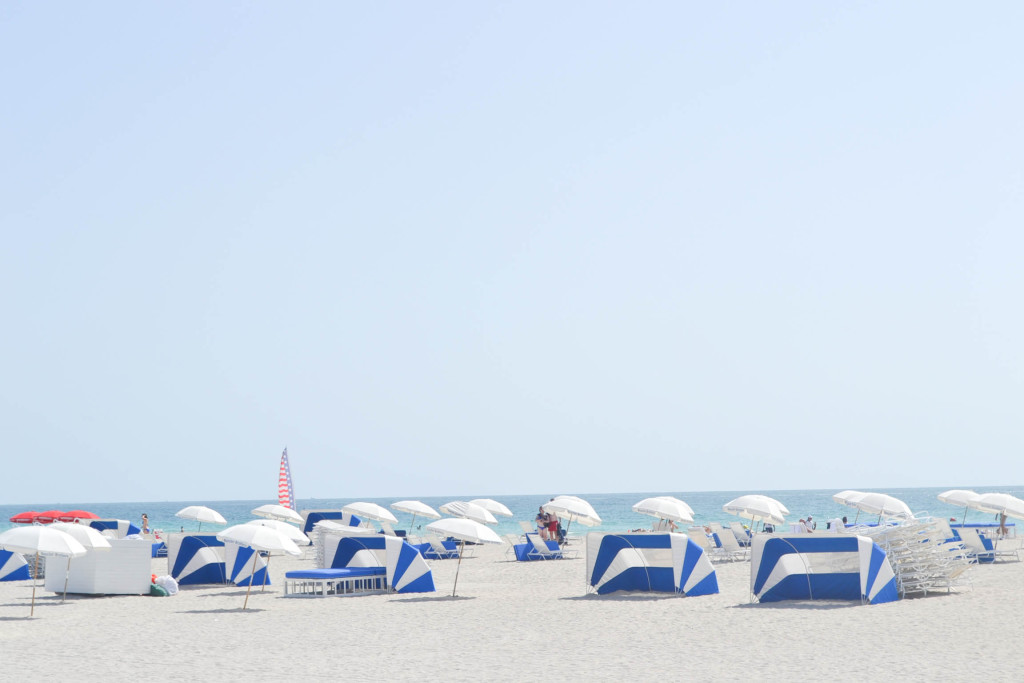 The end of summer is near, and that means that fall is fast approaching! But let's face it, Miami sun is here to stay (whether we like it or not) and though enjoying the beach all year long has its perks, it also has it's downfalls. Sun damage. So, how do locals prevent sunburns and wrinkles?
Flair Miami got the scoop from renowned dermatologist, Leyda Elizabeth Bowes M.D and she's giving us some great insight.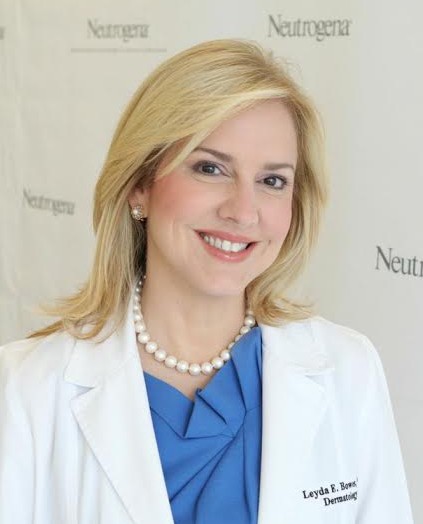 Q&A with Dr. Bowes
1. With Fall around the corner, should climate and weather affect our skin care regimen? If so, how?

You should always pay attention to how your skin reacts to the climate change since not everyone's skin reacts the same way. In most cases, the skin can become dry in cooler months and oily in warm weather.
To help you deal with Miami's heat and humidity, I recommend using a wipe and cleanser to be sure you are cleaning all the oil off your skin. The new Neutrogena Double Cleansing method is absolutely perfect for this because it's not only a new technique, but a better one! Use the Neutrogena Makeup Remover Cleansing Towelettes, followed by the Deep Clean Gentle Scrub.
2. SPF. SPF. SPF. We hear about it all the time, but what does it stand for and what is the right amount to use?
SPF stands for Sun Protection Factor.
An SPF of 30 is the minimum SPF required when directly exposed to the sun. For daily use, I like the Neutrogena Ultra Sheer line because it's lightweight and goes great under makeup. For those who like to engage in athletic activities or outdoor exercise, I recommend Neutrogena's NEW CoolDry Sport Sunscreen with micromesh technology that allows sweat to pass through and evaporate away while providing durable protection. It's a great option for our fitness-fanatics!
It is recommended to use one ounce, or enough to fill a shot glass, to cover the exposed areas of your body. Adjust the amount according to the size of your body.
Good thing the City of Miami Beach and Mount Sinai Medical Center placed 50 sunscreen dispensers near beach entrances to promote a safer and healthier community.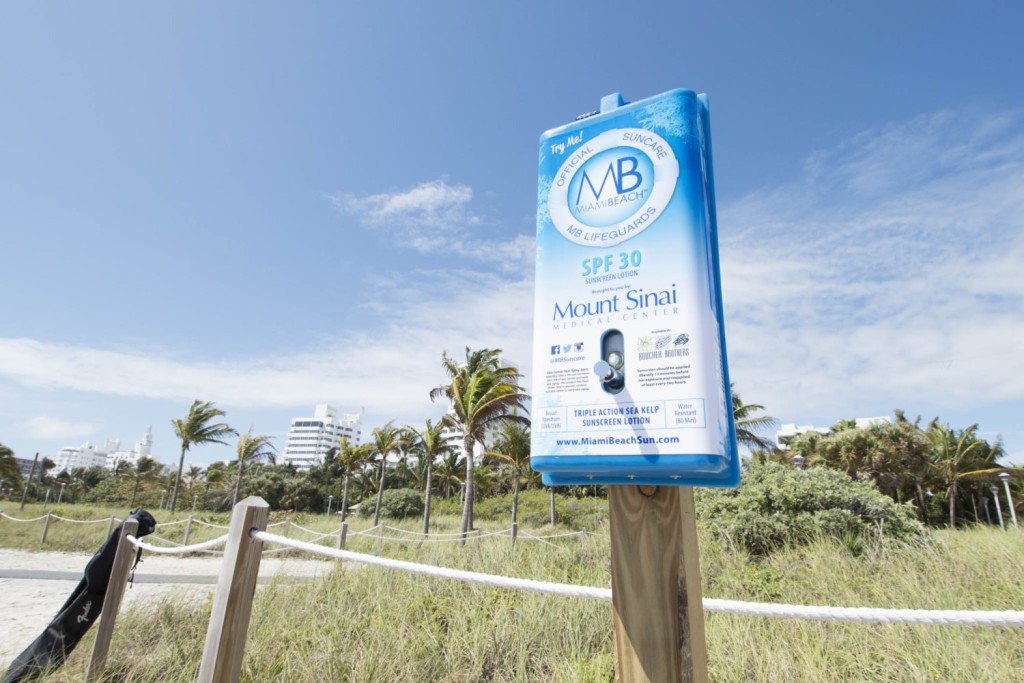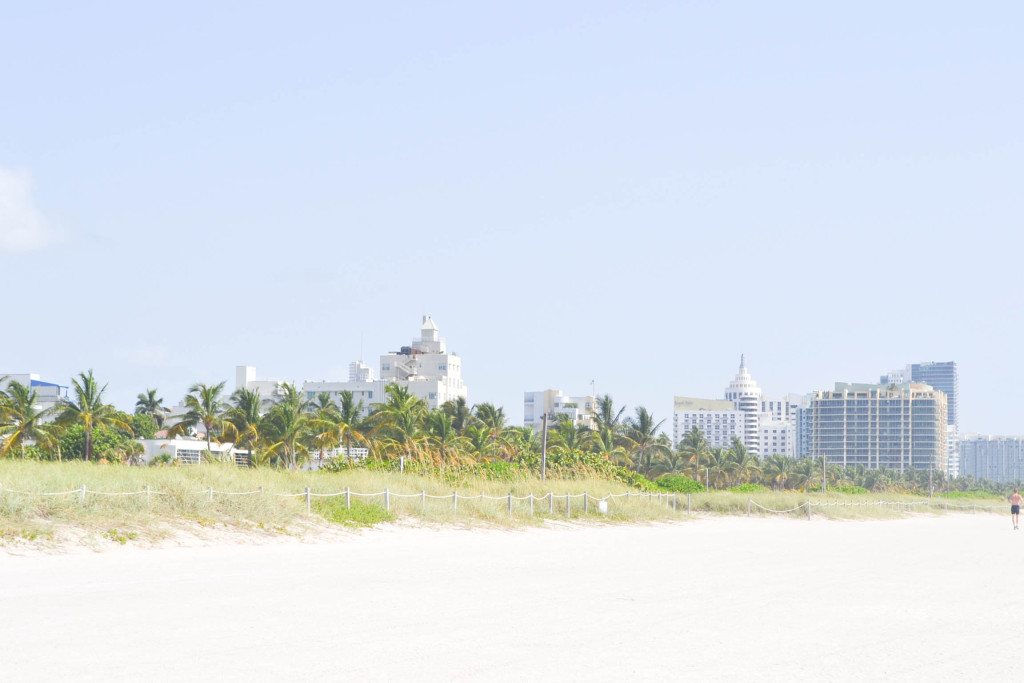 3. What's the best way to treat sun damage? And is there a difference between freckles and brown spots?
There are many ways to treat sun damaged skin. Simple steps you can do at home include exfoliating in order to smooth your skin and remove the extra layers of dead cells. Next, you must take care of those dark spots. It's important to incorporate skin care products with antioxidants (vitamin C and E) and retinol to rejuvenate your skin to help reduce signs of sun damage and keep your skin looking its best. Neutrogena® Rapid Tone Repair Dark Spot Corrector is formulated with Accelerated Retinol SA and works to continuously renew the skin. It also contains vitamin C to help diminish the look of dark spots and discoloration for a brighter, more even skin tone.
The main difference between freckles and dark or brown spots is the age of the person and the size and location of the spots. Freckles are small, can appear anywhere and are directly attributed to sun exposure, although they can also be inherited. Freckles can appear on anyone of any age, especially children. Dark spots on the other hand, are not hereditary, tend to develop on the hands and face, can also be larger in size and begin to be noticed in middle age.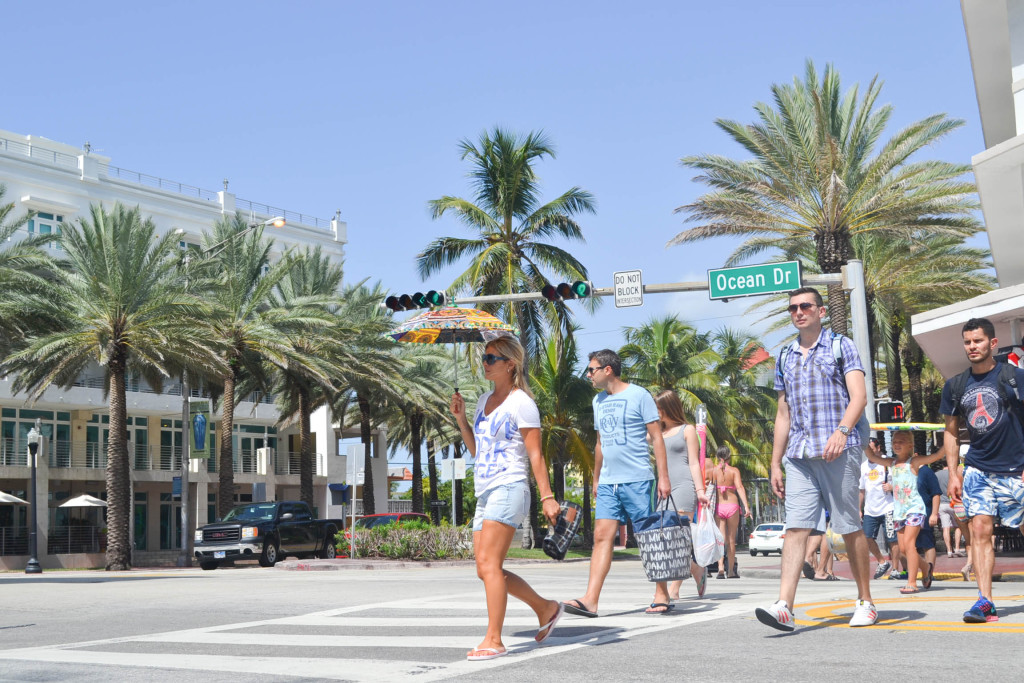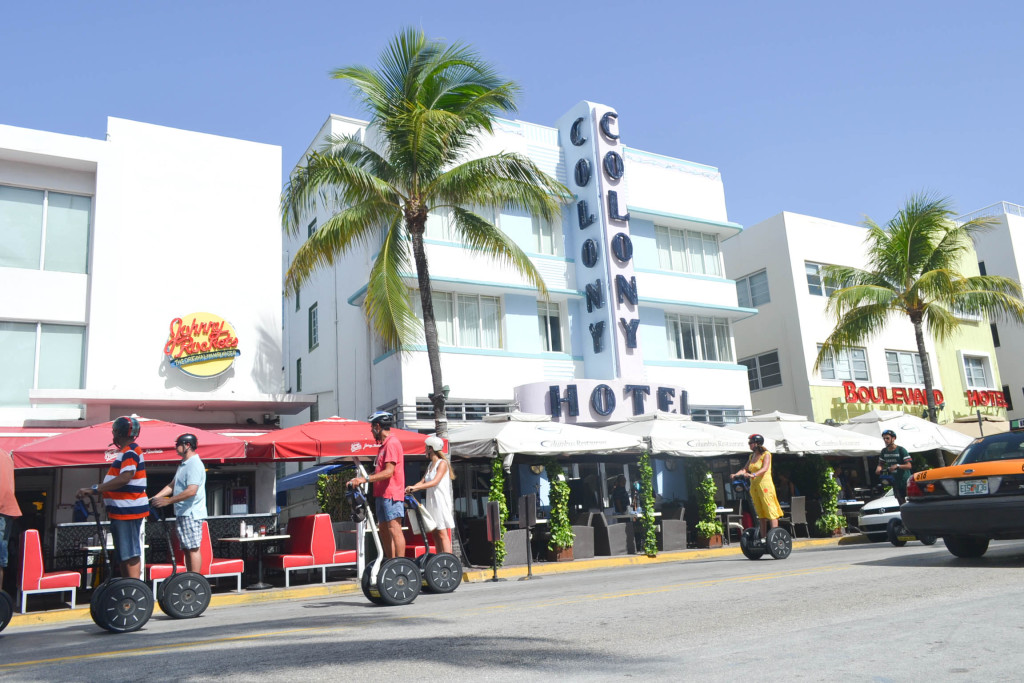 4. Now, let's talk about fine lines and wrinkles. We all hate those, what causes them and can they be avoided?

The number one cause of wrinkles is the sun. Avoid it as much as you can, always using precautions to avoid sun damage such as wearing sunscreen, hats and sunglasses. Don't forget to use a daily moisturizer. Skin that is hydrated looks better, so lines and creases are less noticeable. And again, using a daily retinol cream is essential to correct the signs of aging skin and eliminate fine lines. Another important component in anti-aging creams is Vitamin C, a powerful anti-oxidant that protects the skin against damage and aging caused by free radicals.
5. Best recommended morning and night regimen. Go!
CLEANSE, MOISTURIZE and PROTECT.
In the mornings, I recommend cleansing the face and using a moisturizer with anti-oxidants such as vitamin C in order to prevent damage caused by free radicals that can deteriorate the skin. After the moisturizer, you should always apply sunscreen with broad spectrum protection in order to help prevent sun damage from UV rays causing premature wrinkles and dark spots.
At nighttime, it is very important to remove your makeup as well as all of the dirt and impurities. The new Neutrogena Ultra-Light Cleansing Oil removes 99% of dirt, oil and makeup even waterproof mascara; it provides an effective clean for soft, healthy looking skin.
6. Any last words of wisdom?

It is a common misconception that since most Hispanics have a darker skin tone, it is not necessary to use sunscreen. No matter your skin tone, daily use of sunscreen is essential to not only protect your skin from the sun but also to help prevent wrinkles or even worse, skin cancer. Always apply sunscreen 30 minutes before going out in the sun, covering all areas of the skin that will be exposed to the sun, including the ears and neck.
Okay, Miami. You've got the low down on how to keep your skin healthy and bright, now you may roam freely. Enjoy the next few days of Summer and remember to try to stay under the shade!