INSTACART MIAMI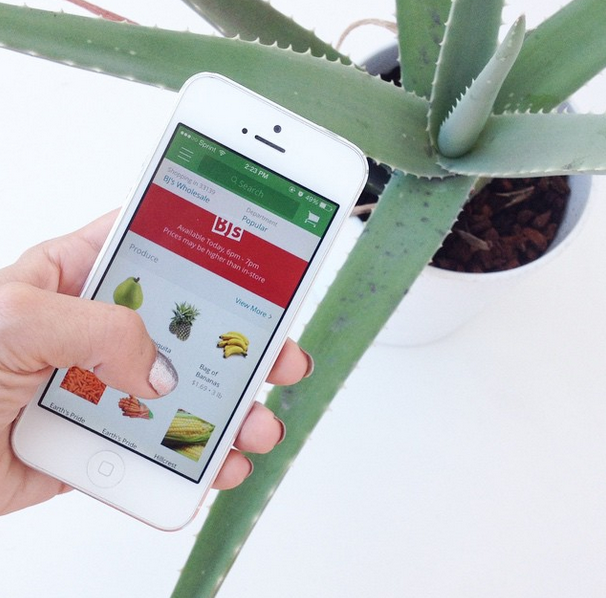 Grocery home delivery is finally here! Thank you, Instacart Miami!!
This San Francisco-based company officially launched their 16th location on May 19th, and of course, they chose Miami as their next place to conquer. Locals around the area can now purchase their groceries with just a few clicks.
Customers can order from Costo Wholesale, BJ's Wholesale Club, (no need to have a membership) Whole Foods, Winn Dixie and even Petco! The company currently offers delivery services in the metro Miami area. Neighborhoods include Brickell, Downtown, Miami Beach, Key Biscayne, Coconut Grove, Little Havana and Wynwood area.
Now, you too can say goodbye to sitting in traffic, looking for parking, and waiting long lines just to buy groceries! All you have to do is download the app (or go online) and create your desired grocery list. Within hours, a shopper will do all the shopping for you and deliver at your door!
How much does it cost? Depends on how much you order and how soon you want it. Prices range from $3.99 to $9.99.
If this isn't a game changer to simplify life for all the busy moms and working professionals, I don't know what is!
In fact, I had to try it for myself. I made a pretty large order from BJ's (on opening day).  I'm not a big fan of grocery shopping. Therefore, quantity is key, and did I mention there is no Costco or BJ's in the Miami Beach area?
Final verdict? I loved it. I got just what I wanted, and the customer service was great. Not only did I avoid a long drive, but I  also got an extra hour of work done! Woot woot!
Want to give it a try? Use the promotion code FLAIRMIA and get a $10 credit toward your first order, and a MONTH of free deliveries.
Happy shopping!