INHALE. EXHALE. REPEAT.

Inhale. Hold it in. Exhale. Hold it out. Repeat.
If you know me, and you've been following Flair Miami since I started writing for it, you know I am a huge yoga fan.  I love everything about yoga – the way it allows me to clear my mind after a long day, the fun that it is to work and practice different poses, and the feeling of accomplishment when I get a certain pose (I'm coming for you, scorpion).
In just an hour my body transforms from downward dog, to crow, to cobra, camel, pigeon… and by the time the hour is done I feel strong, stretchy, bendy, and stress free.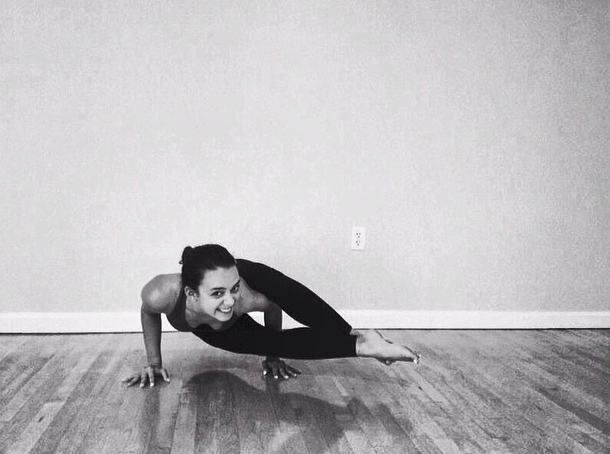 Yoga is more than the poses I can do on the mat, but it is about the way I live my life off the mat.  It is about having gratitude, and focusing on THIS particular moment. Are you still with me? Take a moment to do just that – to BREATHE.
My yoga journey has been on and off for two years and I can finally say I think I found my yogi home! Thanks to the wonderful, friendly, and extremely talented staff at Kendall Hot Yoga, I've been able to accomplish far more than I could ever imagine! Whether I want to wind down from a long day with a warm vinyasa or push my limits with hot power yoga, I always leave feeling encouraged, with a clear mind. So now I want to spread that encouragement and challenge you to join me for a class! There is nothing to lose, and I promise you won't regret it.
You can find class times here & first timers get a few perks:
– Buy one class for $22 get the second class free
– 5 class pack – $65
– 1 Month unlimited pack – $120.
They are also having a Valentine's Day special starting Thursday, February 13th at 8pm and ending Sunday at 4pm — you can bring a loved one for free – sister, lover, mother – anyone you love and want to share your gratitude with.
So what do you say? Will I be seeing you on the mat? I hope so! And don't forget to let them know that Flair Miami sent you ;)
Namaste!
Banner photo: "Surya Namaskar A" by Kristie Kahns Photography