HOW TO WEAR OVERALLS
Wearing overalls and looking like a grown-up can seem like a bit of an oxymoron.
In fact, if you grew up in the 90's chances are you had a few of these denim digs. You probably paired them with your favorite tee/tank and matching scrunchies.  You jammed to the Spice Girls and walked around like you were the coolest kid in town. No? Was I the only one?
As a true 90's child, I loved wearing overalls, I remember having some super awesome dark-denim bell-bottomed pair that I adored. Thinking back on them actually makes me sad that I got rid of them. I bet I would still fit into them.
Luckily, these retro trends are slowly making their way back into our wardrobes. Today, scrunchies, overalls, berry lips, mom jeans, chokers, bandannas and even jelly shoes are totally a thing!
Though some still think that these denim "onesies" are better left in your giveaway pile. I am here to convince you otherwise. Not sure how to wear overalls? Here are five ways to style your dungarees.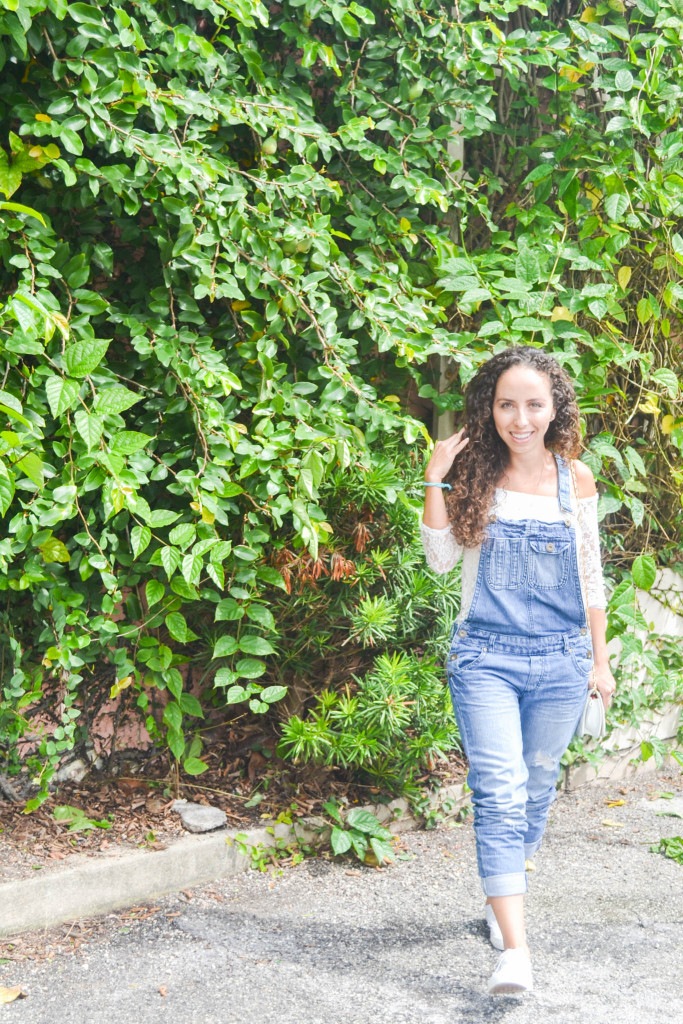 Avoid wearing plaid. The goal is to look clean and crisp not like a farmer. Opt for neutrals and ditch anything that may resemble the Little House on the Prairie.
Find the right fit. The silhouette and fit of overalls are key, this can make or break your look. Play with your style and see what you feel comfortable in. If you go with the boyfriend fit, try not to have an overly loose crotch area. I prefer slim cuts rather than baggy, but it's your call.
Add some flair. When you were 12, you probably paired your overalls with a Hello Kitty tee and good ol' jellies. But here is your chance to finally look like an adult, pair them with your favorite strappy heels. For a more comfortable look pull out the classic white Keds or Adidas. You can also mix and match the boyish feel with some feminine fabrics — like this lace off-the-shoulder top.
Layer like a pro. Layer your overalls with your favorite knit sweater, wearing them either under or over your knit is perfectly acceptable. Also, pairing the denim with different textures is a-okay. For example, you can drape a leather jacket over your shoulders or even add pop of your favorite faux fur.
Accessorize like a lady. For a more sophisticated feel, add some structure to your look. Pair your overalls with a either bold bauble or a dainty necklace. Add a structured bag and you're all set!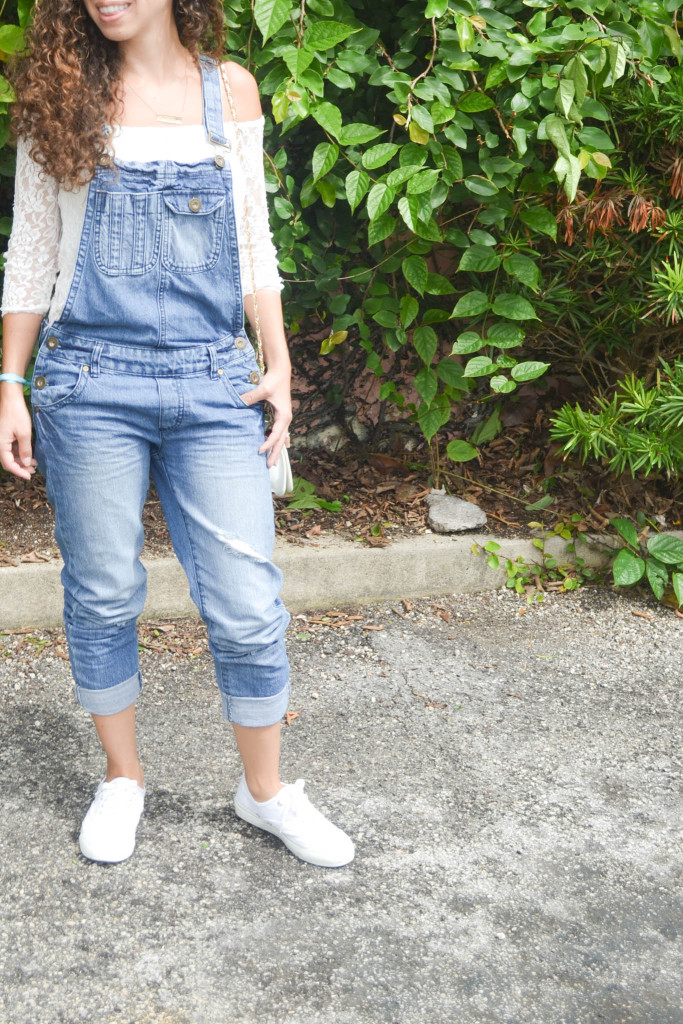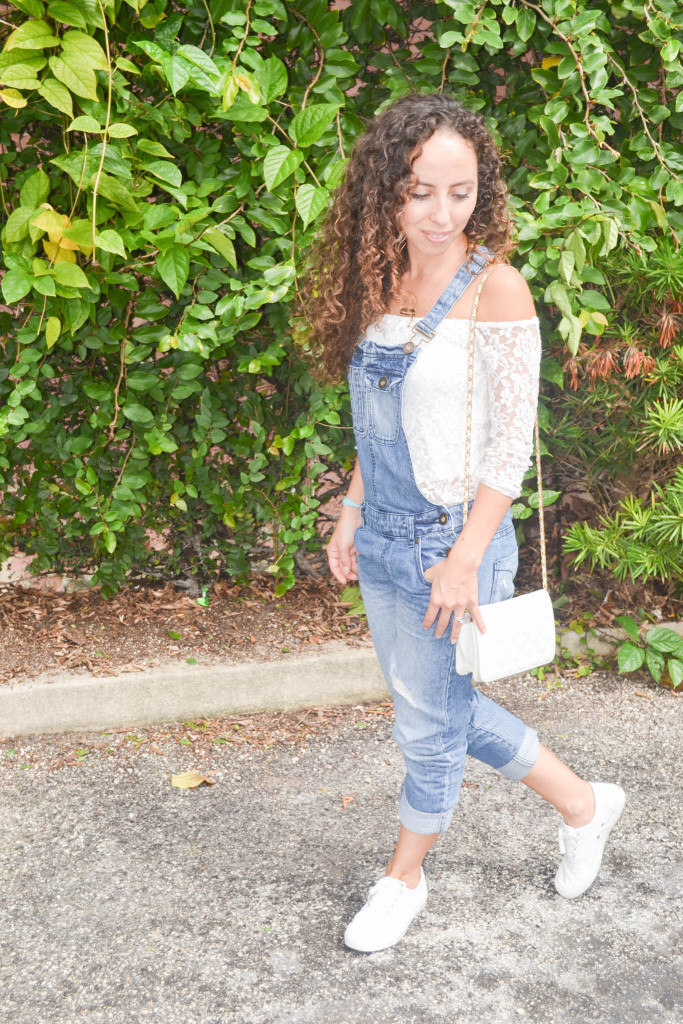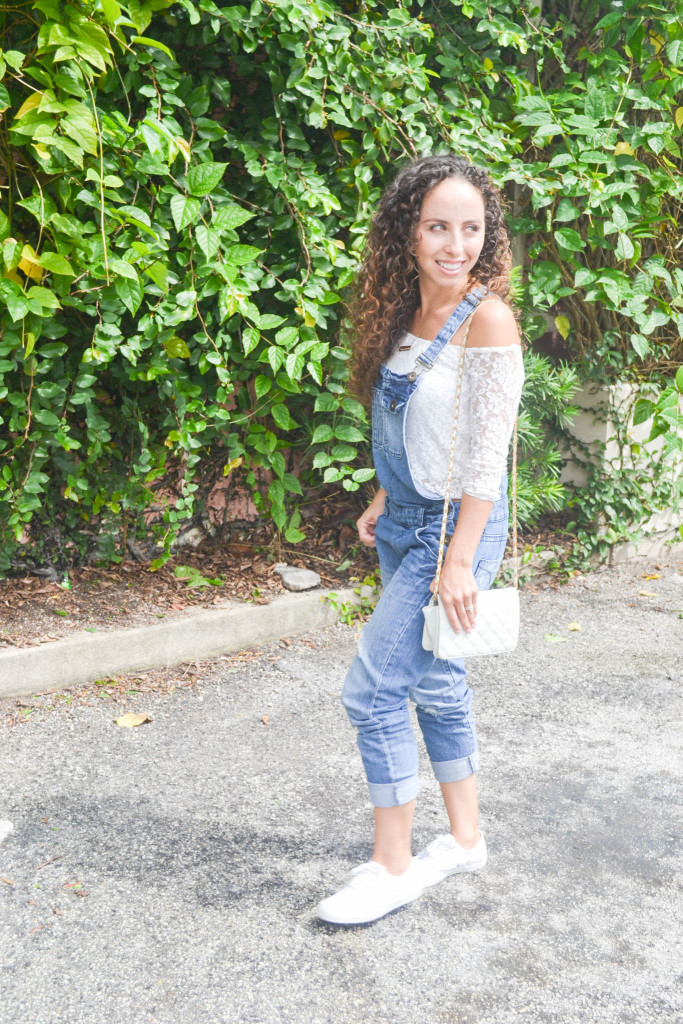 SHE IN off-the-shoulder top (similar)
O' NEILL overalls
KEDS sneakers
BLOOMINGDALES bag c/o Glory House (similar)
necklace c/o TAUDREY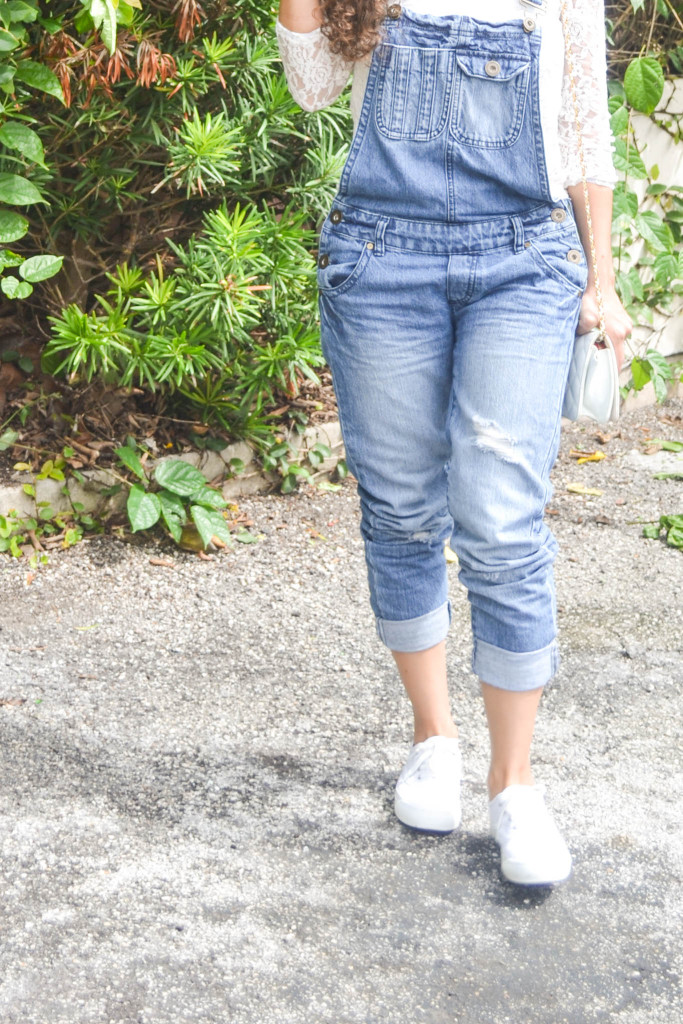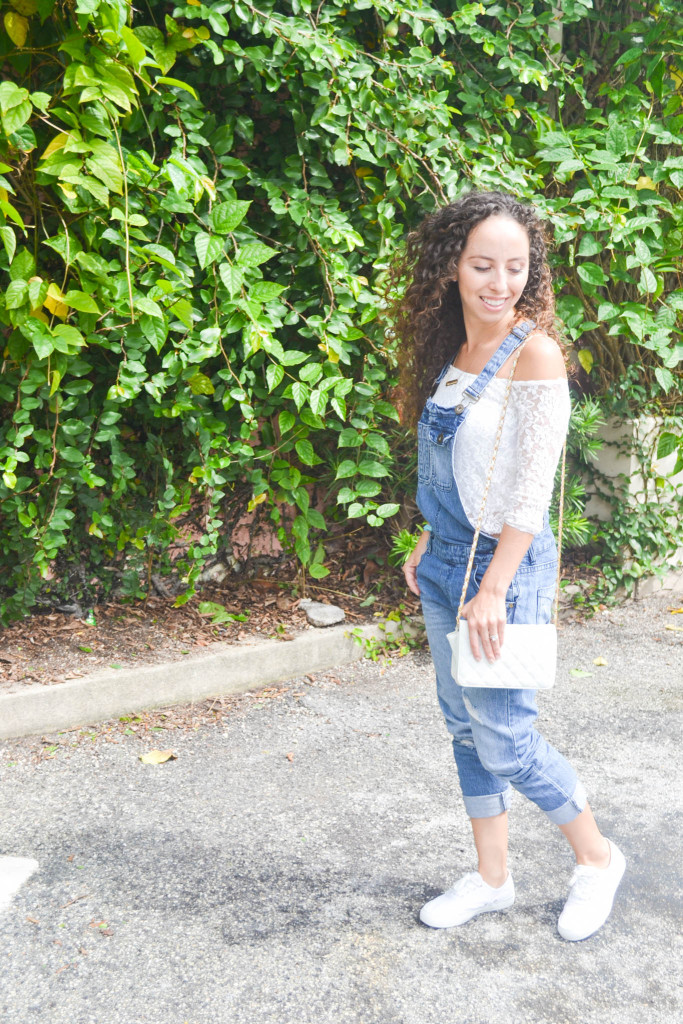 Still not sure about overalls? You can also ditch the denim look all together. For an even more grown-up feel you can play with different fabrics and colors. Here are a few other options.
How will you style your overalls?
SHOP THE LOOK: