GET TO KNOW KRISTIN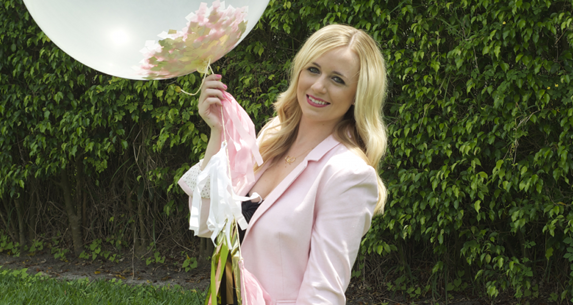 A chat with Miami's fashion blogger, Kristin Brophy, from Fancy Things Blog…
1. What first inspired you to post "your four favorites" as opposed to daily looks of the day?
I loved the idea of sharing four things you love each week, whether it's an inspiring quote, an item you're coveting, or a link you enjoyed reading. It gives you the ability to share what you're loving with your readers and meet new friends by linking up!
2. What kind of impact do you want your blog to have?
I want my blog to be a place for readers to visit and feel inspired.  I love to share beauty, fashion and bits of my personal life, so I'd love it if someone could read my blog and feel like we're already friends.
3. What are the "4 MUSTS" that any blogger should do in order to remain successful and relevant?

Quality over quantity

– Write when you feel inspired, not because you feel like you need to. Your readers will be able to tell how much time you spend on your blog. I feel it's better to have good quality posts, than post every single day. if you don't have time to post every single day, your readers will understand, just be consistent.

Be yourself-

Try to find your own voice. If you're sharing the same exact things as other bloggers, what would make your readers want to stop by and read YOUR blog? Just be yourself.

Learn new skills

– Take the time to learn Photoshop or similar programs, and invest in a DSLR camera. You will find that it makes a huge difference when it comes to the quality of your blog.

Communicate with your readers

– Respond back to their comments, tweets or emails and check out their blogs if they have one. It's important they know that you appreciate their readership; then they will continue to come back.
4. Where do you find your style inspiration?
I find my style inspiration on Pinterest, my favorite blogs, fashion magazines and on the streets of Miami. I'm constantly inspired by new trends and love to make them my own.
5. Where do you hope your blog will take you in the future?
Writing and sharing about fashion is what I love to do. It would be great to be able to work full time doing what I love. It's definitely a dream of mine, and I'm willing to work hard to make that happen in the future.
6. Tell us a little secret about you. What's something that nobody knows?
As much as I love fashion, I'm happiest at home in an oversized t-shirt. I basically collect oversized shirts to sleep in and there's one shirt in particular that's my favorite and it's from Chili's. (Don't worry, you won't be seeing that in an outfit post!)
Thank you for reading + I hope you will stop by my blog and say hello! xo
To learn more about Kristin Brophy, or to see her outfit post for our Black is Back: Blogger Style Challenge make sure to visit fancythingsblog.com.