GET TO KNOW NANY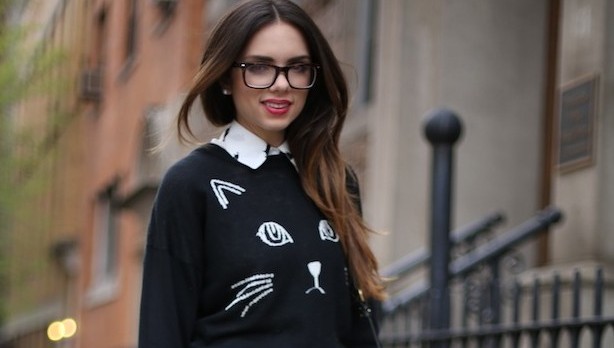 A chat with Miami's fashion blogger, Daniela Ramirez, from Nany's Klozet…
1) What is the most timeless piece in your closet?
A pearl necklace my grandmother gave me right before passing away. It's a classic piece that will never go out of style.
2) What was your most rewarding and difficult experience interning with Seventeen Magazine?
The most rewarding experience was getting to know me as an employee. I learned that I'm hard-working, organized, and detailed oriented. The most difficult experience was enduring the long and exhausting hours.
3) What advice do you have for girls who want to make fashion a career?
My main advice is to be passionate. When you do things with passion and dedication, great things will come your way.
4) What is the most exciting opportunity you've experienced because of your blog?
Being part of the Seventeen Style Council was definitely the biggest… :)
5) What first inspired you to start a blog?
If I'm totally honest, it started out of boredom. It was in 2009 and there weren't many Spanish speaking blogs… But it became a passion instantly and that's what keeps me going.
6) Tell us a little secret. What's something nobody knows?
I'm actually very shy and clumsy. People think I'm very extroverted and confident because of the nature of my blog, but things are not what they seem :)
To learn more about Daniela Ramirez or to see her take on our Blogger Style Challenge  make sure to visit her page, NanysKlozet.com