FLAIR MIAMI x BORROWED & BLUE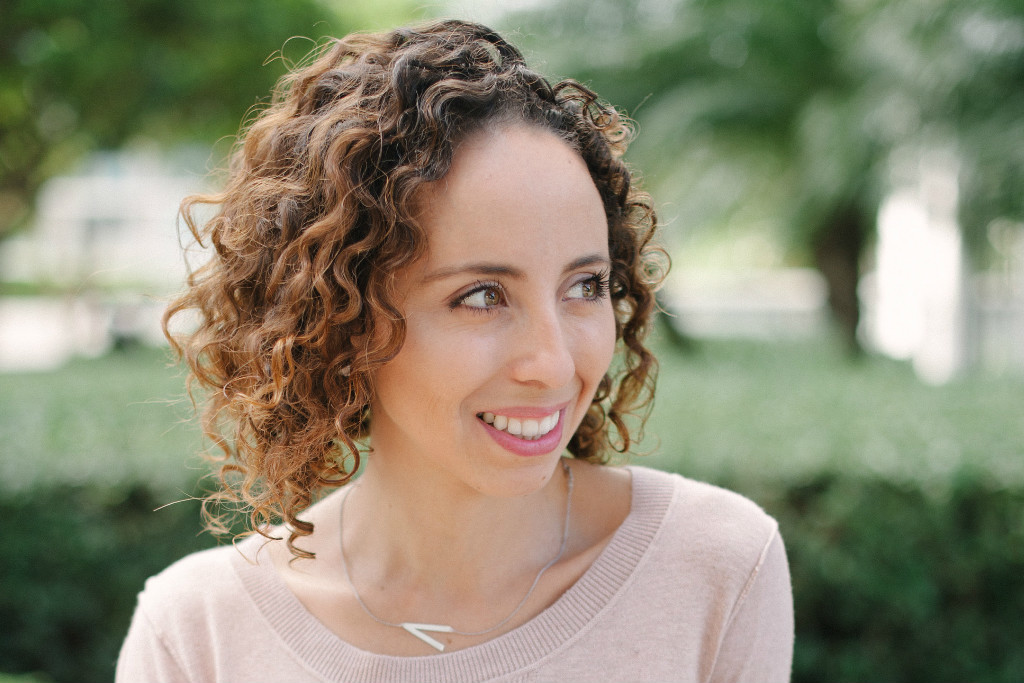 Is it just me or doesn't it feel like everyone is getting married? These days, I have so many friends that are in the midst of wedding planning that it has made me a little nostalgic. So much so, that the other day the hubby and I sat down to watch our wedding video in order to reminisce on the day we said I do. (Which was almost 8 years ago, crazy huh?)
Funny enough, a few days later Borrowed & Blue reached out to me for a collaboration. Timing was perfect since I was also helping one of my friend's plan her wedding. Actually, not only do I get to help in the planning process, I also get the honor of officiating her ceremony! I am beyond excited to share this sweet moment with her and her soon-to-be husband. Anyway, Borrowed & Blue, literally had perfect timing because not only did I get to share this resource with her, but since it is a local platform where other people can share wedding resources, it was of great help. And as you know, I am all about local love.  
Borrowed & Blue wanted to connect with our readers while also getting a little behind the scenes look into the person behind Flair.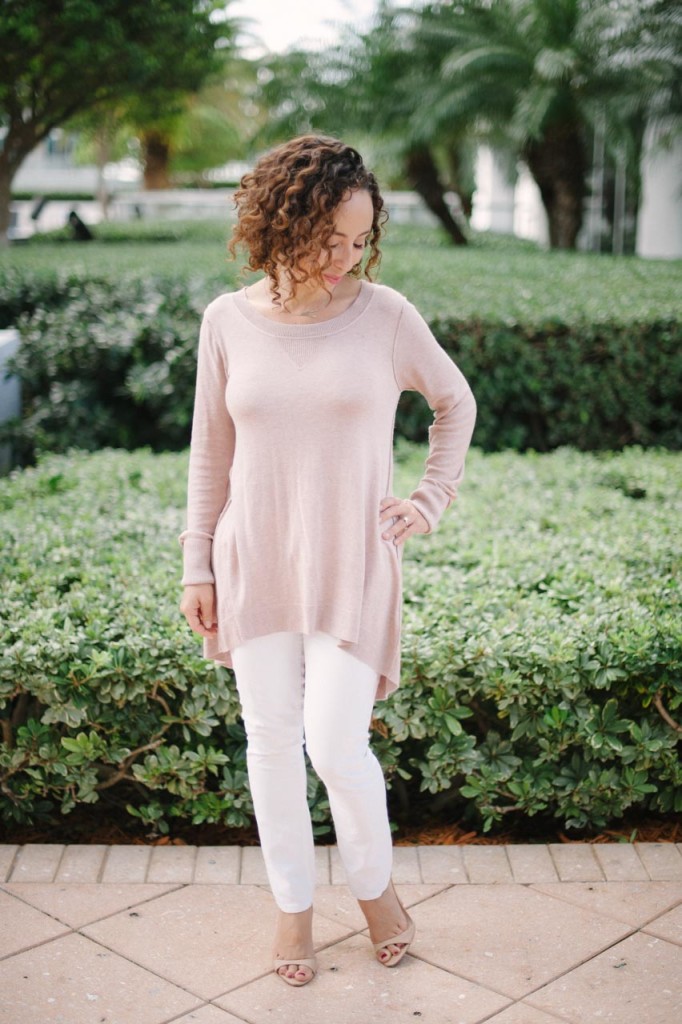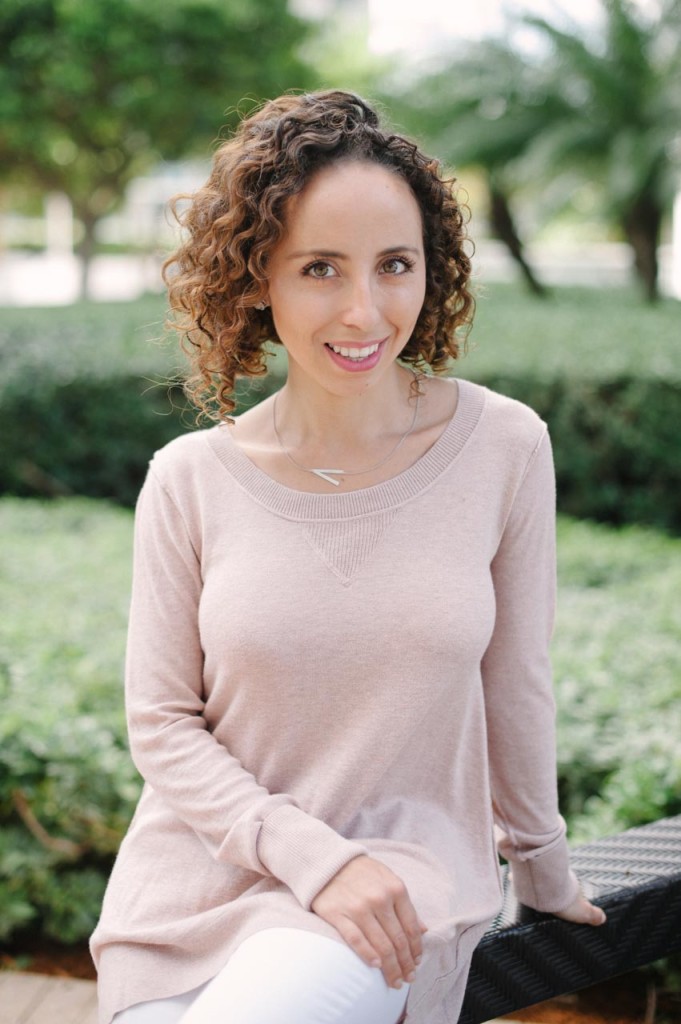 Here's a snip bit of how they stumbled upon us and a few get-to-know-me questions from the online resource for Miami weddings
"I was so excited when I stumbled across Flair Miami because I love a lady with fabulous lifestyle sensibilities and a platform to share them on. Vannia is a beautiful writer, an absolute style icon, and a true blue Miami babe. Our Borrowed & Blue readers are going to love her because she's a savvy lady with the low-down on all things local, like some of her favorite spots in the area (bachelorette parties, hello!) and where to find the most excellent food. I'm thrilled that I was able to chat with Vannia about her aesthetic, her work, and her favorite haunts in the Magic City. I can't wait for folks to check out this Q&A and get a sense of her excellent blog."
– Helen, Borrowed & Blue's Miami Market Specialist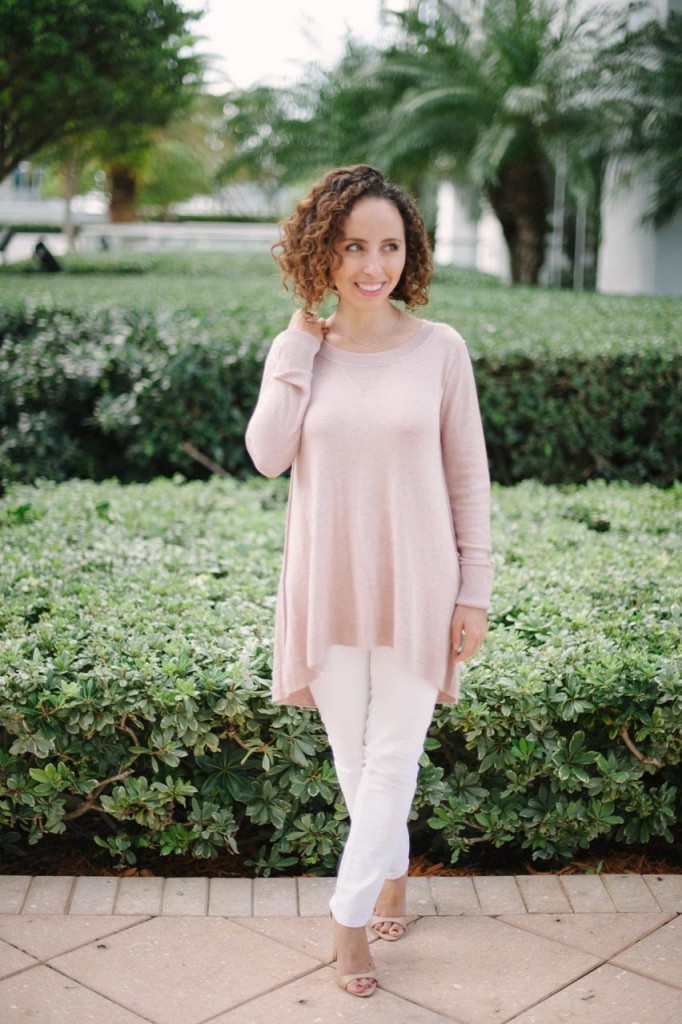 NORDSTROM top
VINCE jeans
ZARA heels
Images: Katie Lopez Photography
Thanks, Helen! Here's my Q&A with Borrowed & Blue:
Questions:
Vannia! For friends who are just joining us, will you tell us about how you got into blogging?
Absolutely. I've been blogging for almost 5 years now. I originally got into the world of online writing through a local news station that I was working for. At the time, I was a web producer and would publish daily news articles online. I loved the writing process and connecting with individuals, but I was quickly disheartened by all of the "bad news" I was sharing. A few years later, I decided to start my own blog as a hobby and write about Miami and all its flair. I focused on the food, fashion, fitness and a lot of fun. :)
Give us a sense of your style in six words.
Feminine. Modern. Versatile. Chic. Polished and trendy.
What are your favorite subjects to write about on the blog?
I love writing lifestyle pieces where I get to incorporate my feelings and/or thoughts. I find that they flow easier and feel more authentic to who I am.
What five objects do you never leave the house without?
Phone. Wallet. Mascara. Keys and these days a water bottle.
As an excellent writer, I bet you have great taste in reading material. What are you reading at the moment?
I'm in between 2 books right now,

Daring Greatly

by Brene Brown and

What to Expect When You're Expecting

by Arlene Eisenberg, Heidi Eisenberg Murkoff, and Sharon Mazel.
Describe your dream day in Miami.
It's a beautiful sunny day… The hubby and I just enjoyed a delicious brunch and we're walking to our favorite spot in South Beach. Not a worry or task in mind. We sit back, enjoy the salty air and ocean flair.
What is your favorite neighborhood to explore locally?
Lately, I've really enjoyed Wynwood. There are so many cute little coffee shops and restaurants that I've yet to try… Every time I'm there I feel like the world is my oyster.
How about some favorite places to do some shopping in the area?
Since I live in South Beach the places I normally shop from are either in Sunset Harbour or Lincoln Road. But if you're in the market for a specific local spot, there's an awesome boutique in Wynwood called Style Mafia. The boutique is great for fashion-forward pieces at a reasonable cost.
Do you have a favorite brunch spot in Miami? Or a favorite place for dinner?
For brunch, I love Oliver's and the Local House. As for dinner, there's a tiny hole-in-the-wall Indonesian spot called Bali Cafe — I absolutely recommend it! Mmm. Makes me hungry just thinking about it.
Describe something that sets Miami apart from other cities you've lived in.
Before living in Miami, I actually lived in Bolivia. A whole other country. But what sets Miami apart? I'd say the people and the different cultures. You can basically find anything your heart desires here. As far as food, fun and even ambiance — Miami has so much to offer and it is the people who make this city. I love the passion and vibrance that this city has to offer. Not only is it a dream vacation spot, or a great wedding location. To me, Miami is home.
There you have it! I hope you enjoyed our Q&A. Be sure to check out Borrowed & Blue, the go-to guide for finding Miami wedding photographers and much more.