FLAIR MIAMI T-SHIRTS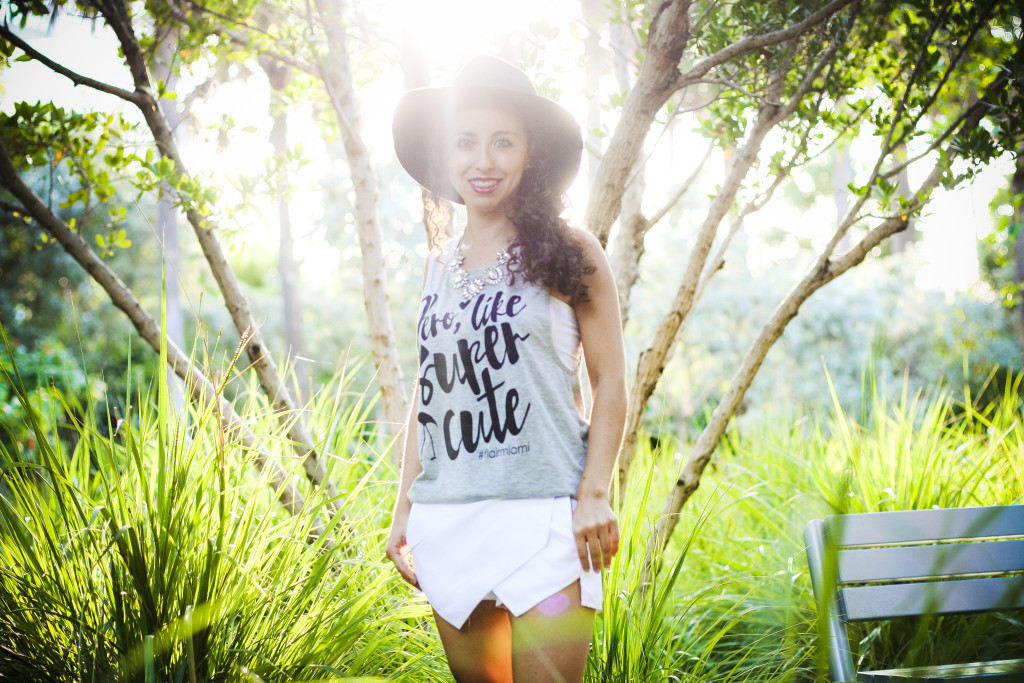 Flair Miami t-shirts? What!?!
I could seriously throw up with all of the mixed emotions I feel right now. (I'm excited, I'm nervous, I feel like I am about to catch a cold, my body aches, I'm slightly dizzy and sluggish — but nonetheless, I am pumped!)
As a Miami lifestyle and fashion blogger, I've had so many opportunities that I really thought were unimaginable. Today, I am overjoyed to let you know that Flair Miami has a line of Miami-inspired tees!
Starting this Saturday, Flair Miami can be your one stop shop for Miami-inspired tees. We partnered with Drops of Honey Designs and together, we'll be launching the line at this year's Escape Miami 3 Style Lounge! The event is hosted by local blogger The Fashion Poet, The Shelbourne Wyndham Grand Hotel and Peroni US. At #EscapeMiami3 you can expect pop-up shops from brands like L*Space, Italia Independent, Bianca Coletti and many more… Oh yeah, let's not forget Flair Miami. Ahhhh! Okay, let's play it cool and pretend to not be so excited. Oh you know, it's just a regular day…
So, if you're around the Miami area for Swim Week festivities, escape the madness and join us at Escape Miami 3 for some complimentary brow and lash services, manicures, make-up applications and more. The place will be filled with interactive installations and free goodies, like a DIY flower crown station, fashion illustrations from The Architect of Style, and even live on-site cigar rolling and domino tables. (See fellas, I think of you too!)
Also don't miss out on the poolside fashion show held at 2:30pm. There you'll see the full collection of what's available at our Flair Miami Shop. In the meantime here's a sneak peek at one of the designs. PS: As of now, we have a total of 6 shirts — 3 for women and 3 for men. If you follow @FlairMiamiStyle on Instagram, you'll get to see them all!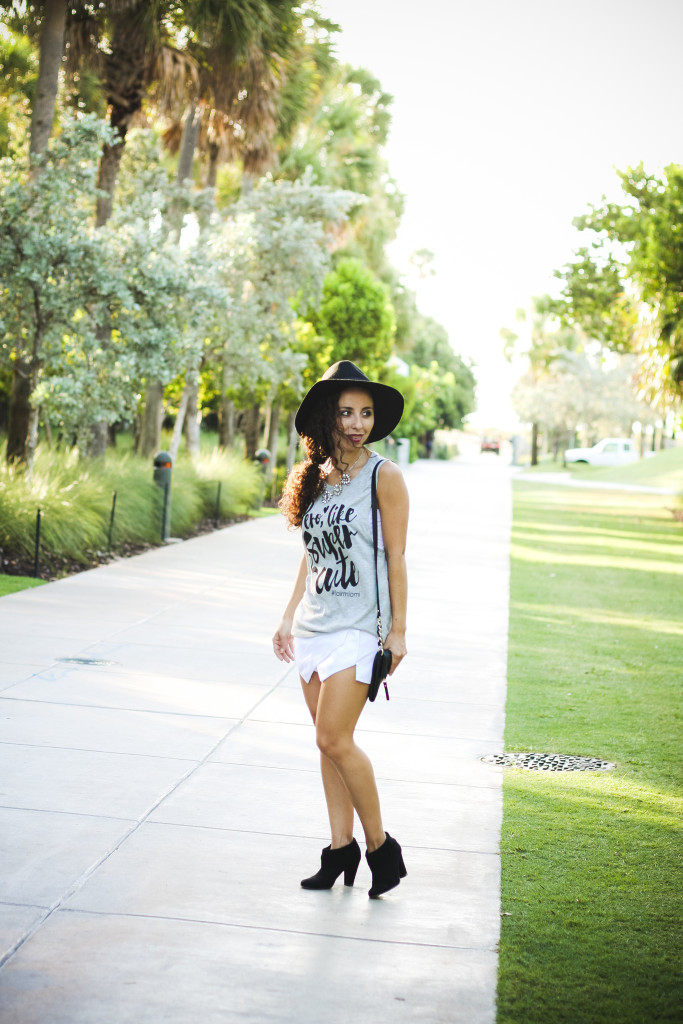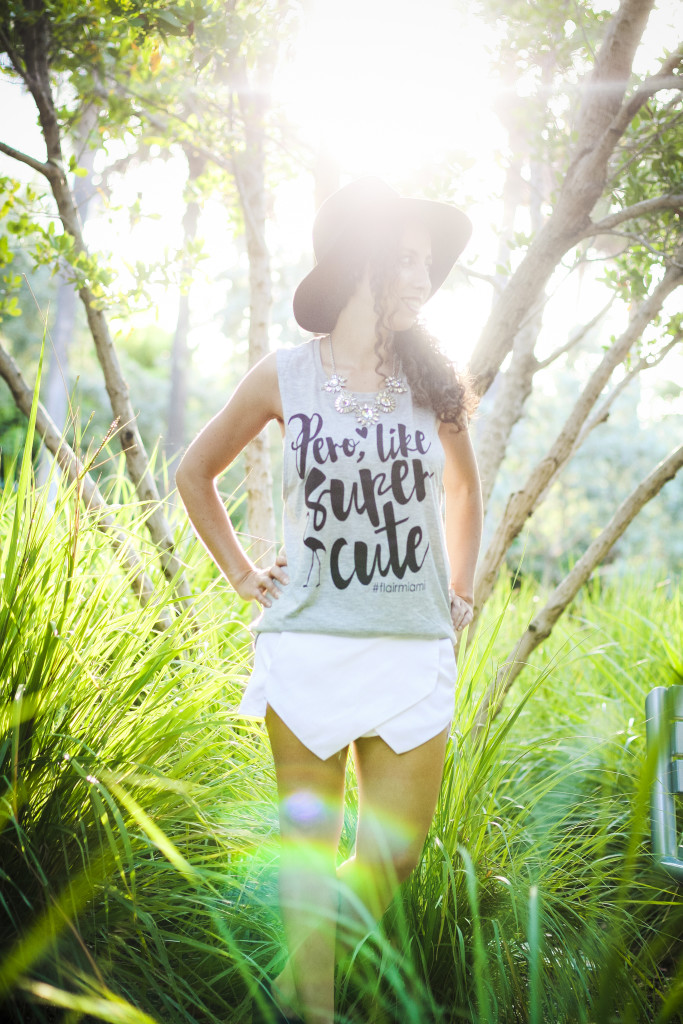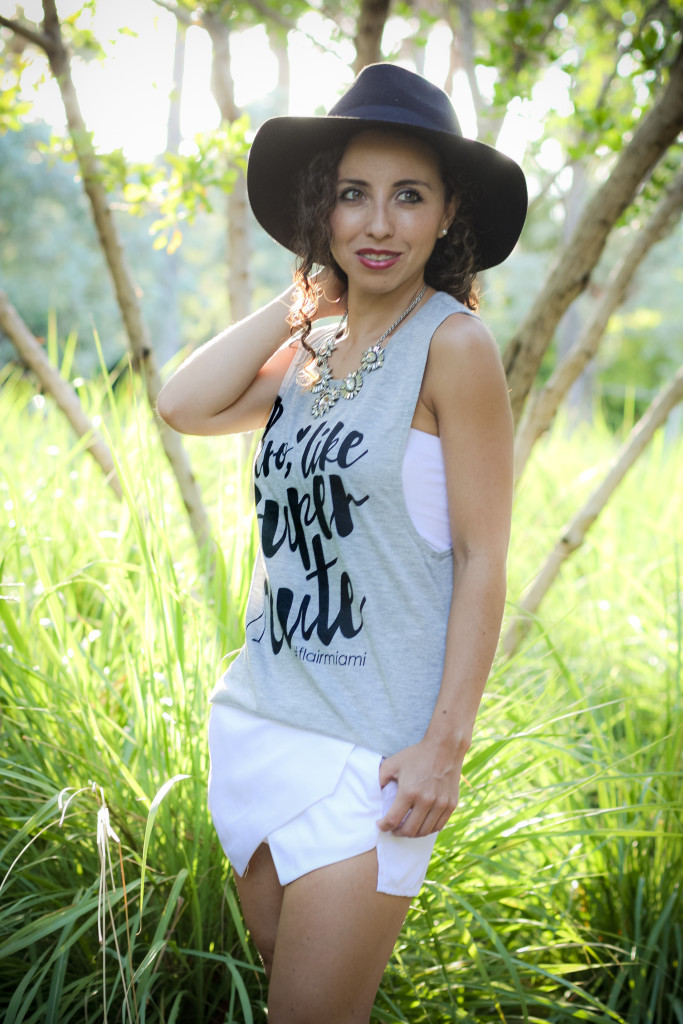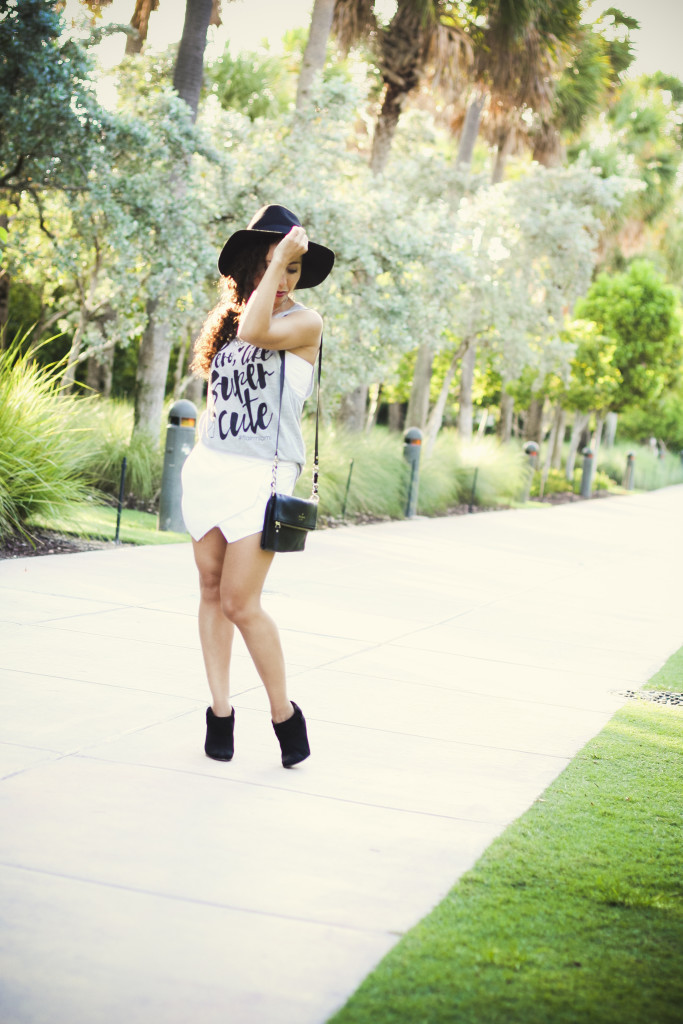 URBAN OUTFITTERS panama hat
PERRY STREET necklace c/0 ROCKSBOX
FLAIR MIAMI tee
ZARA skort
KATE SPADE bag (similar)
KATE SPADE booties (sold out – similar)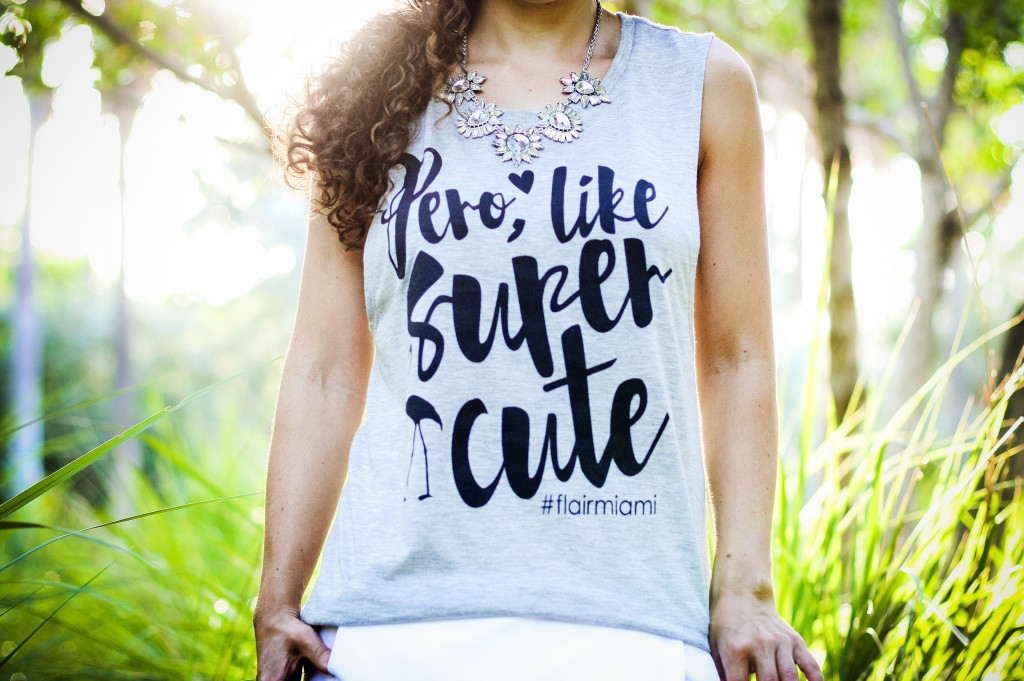 Stick around for tomorrow's post and I'll fill you in on how the Flair Miami t-shirts line came to be and the awesome people we're collaborating with!!!