GIRL MEETS CURL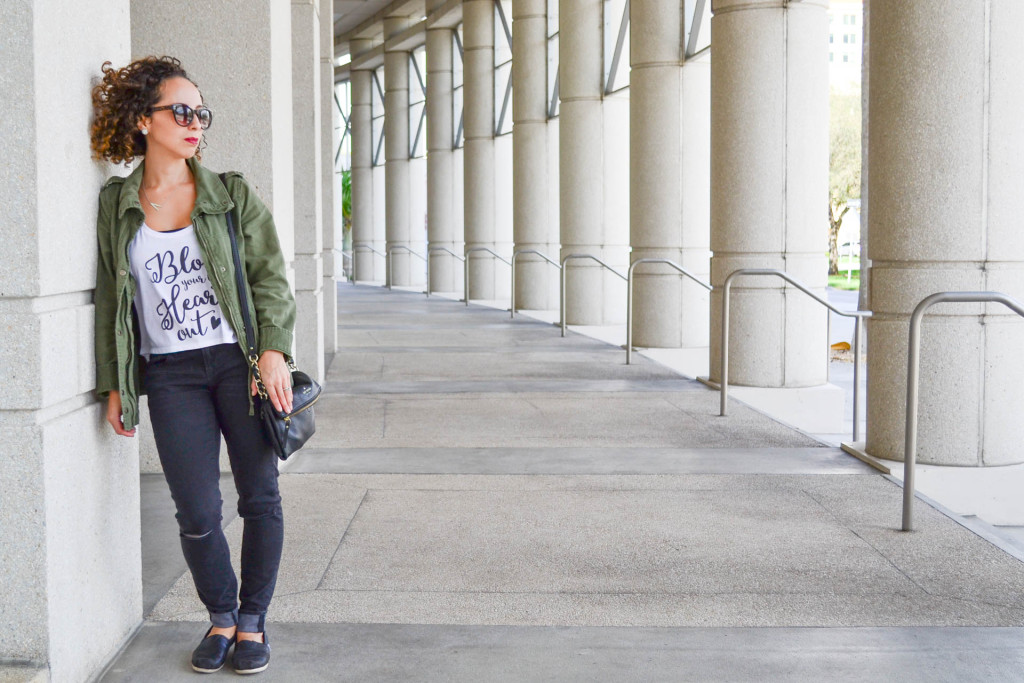 Ever since I've cut my hair I've had quite a few strangers ask me what I use to style my curls. In case you too are wondering, I did a post about it here a while ago.
But I didn't always know how to manage my curls.  In fact, through the years I've had a love hate relationship with my hair. You know, typical curly girl problems…
About 6 years ago, I chopped my hair into a bob and decided it would be a good idea to blow dry it and iron it everyday. After all, the pin straight look was in and hair was just hair. Right?
Wrong! After a year of blow drying my hair got so fried and damaged that I eventually started losing my curls. I kind of panicked! After months of deep-conditioning, hair treatments and tender love and care I finally had a girl meets curl moment.  The curls slowly began to grow back and I was enthused!
Since then I've only blow dried my hair once. Sounds drastic huh? Well it was, but I had finally embraced the fact that I was a curly girl and I loved it!
I may or may not blow dry it soon just to see how it looks. But for now, the only change I need is a fresh new cut!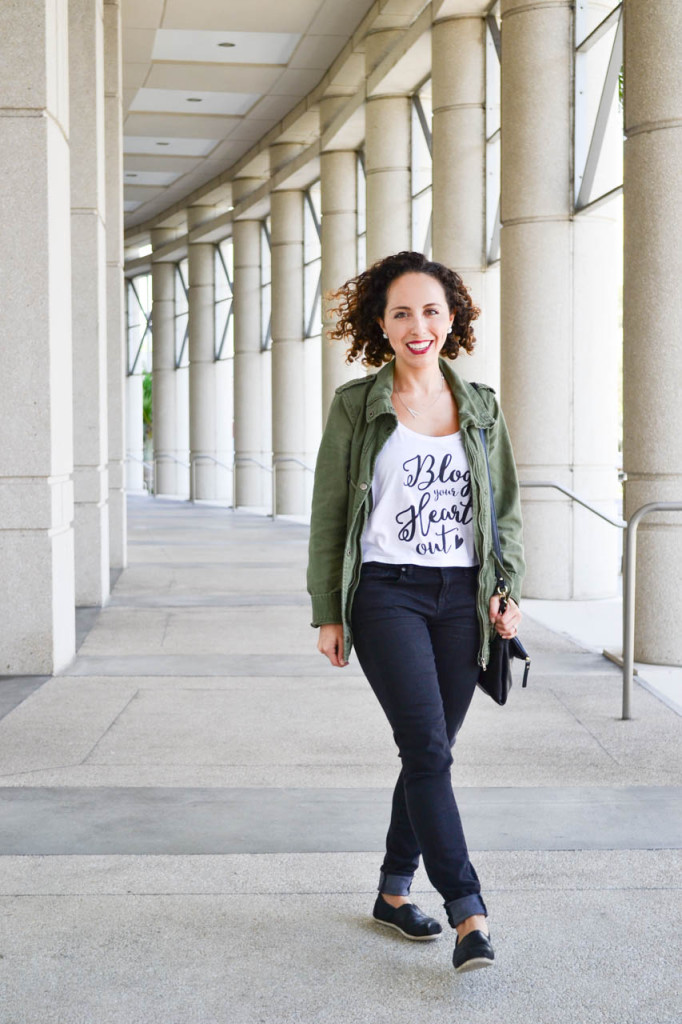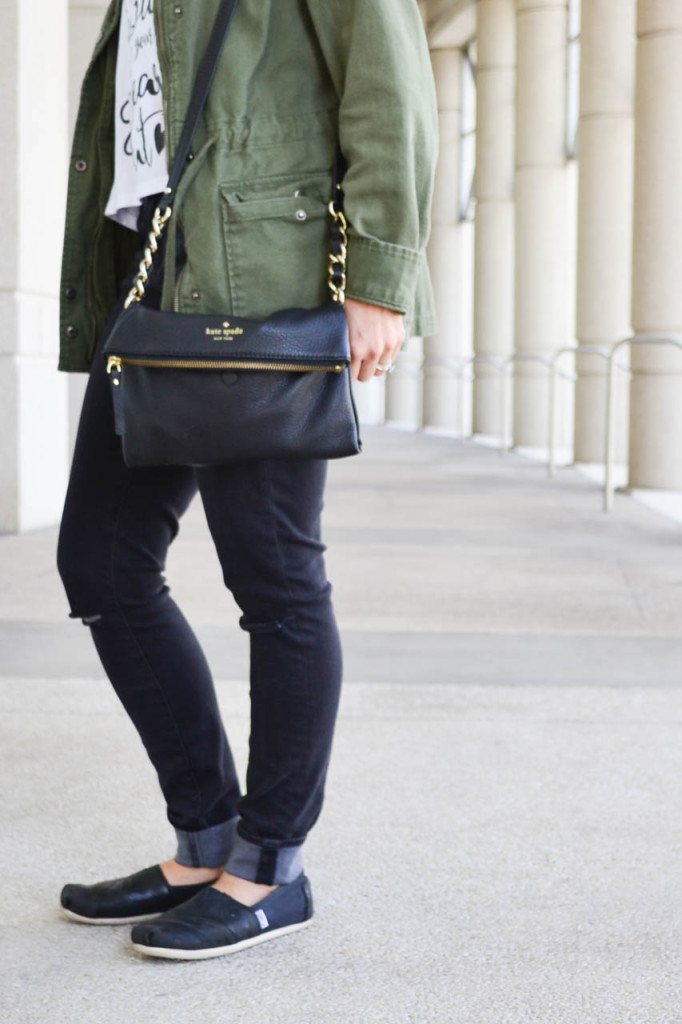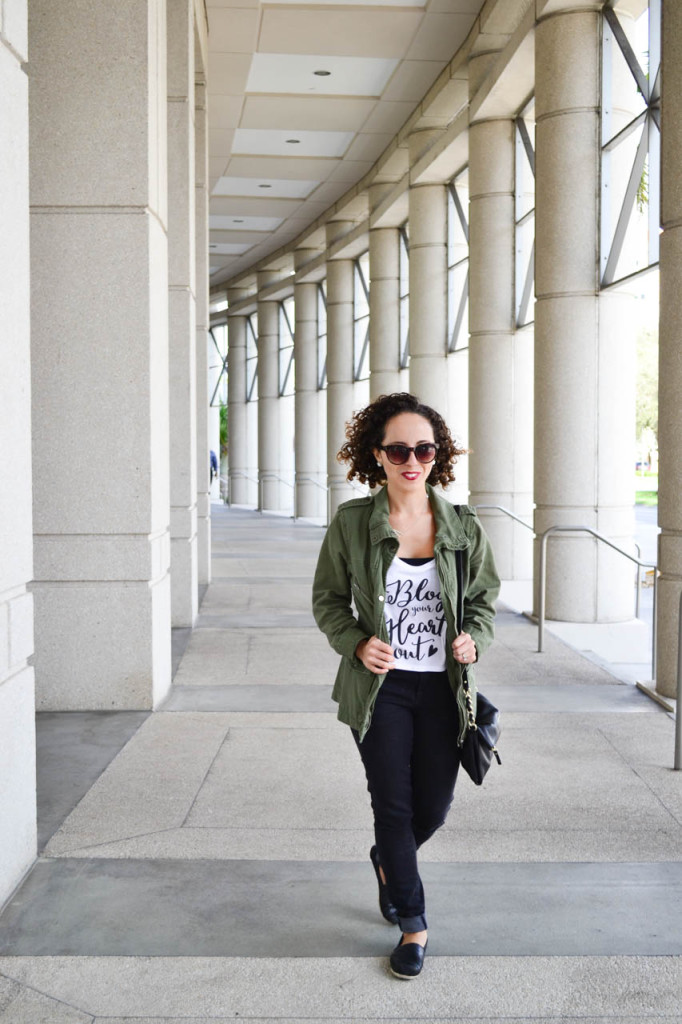 FOREVER 21 utility jacket (similar)
NORDSTROM pants
TOMS x Target  Collab shoes (similar)
KATE SPADE bag (similar)
FLAIR MIAMI tank
(Flair shop is temporarily down but email me for info on how to get the tank, info@flairmiami.com)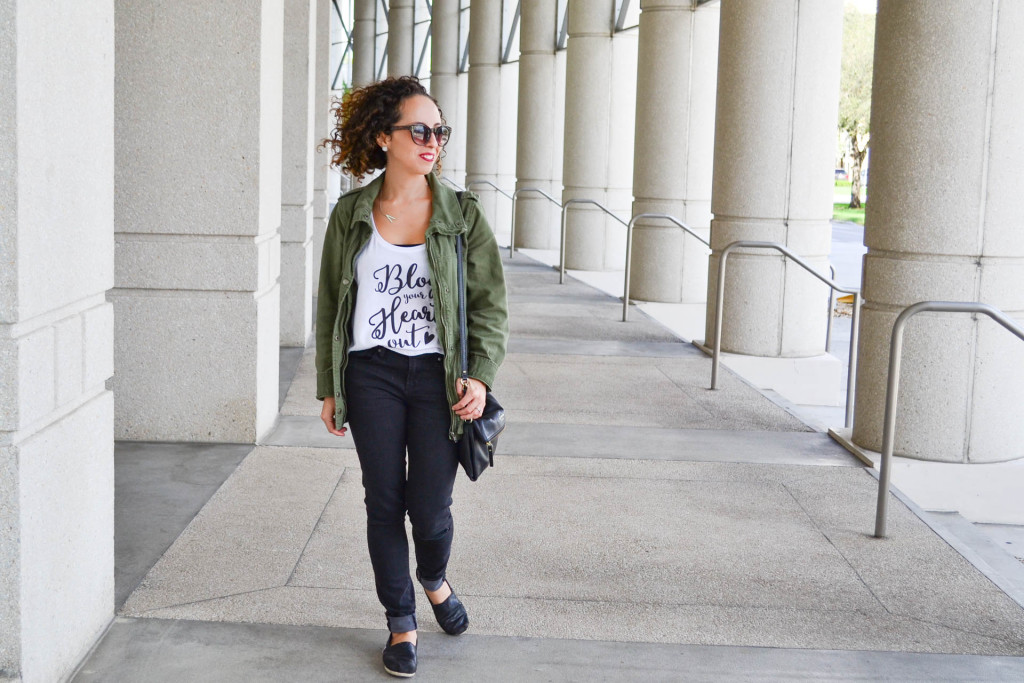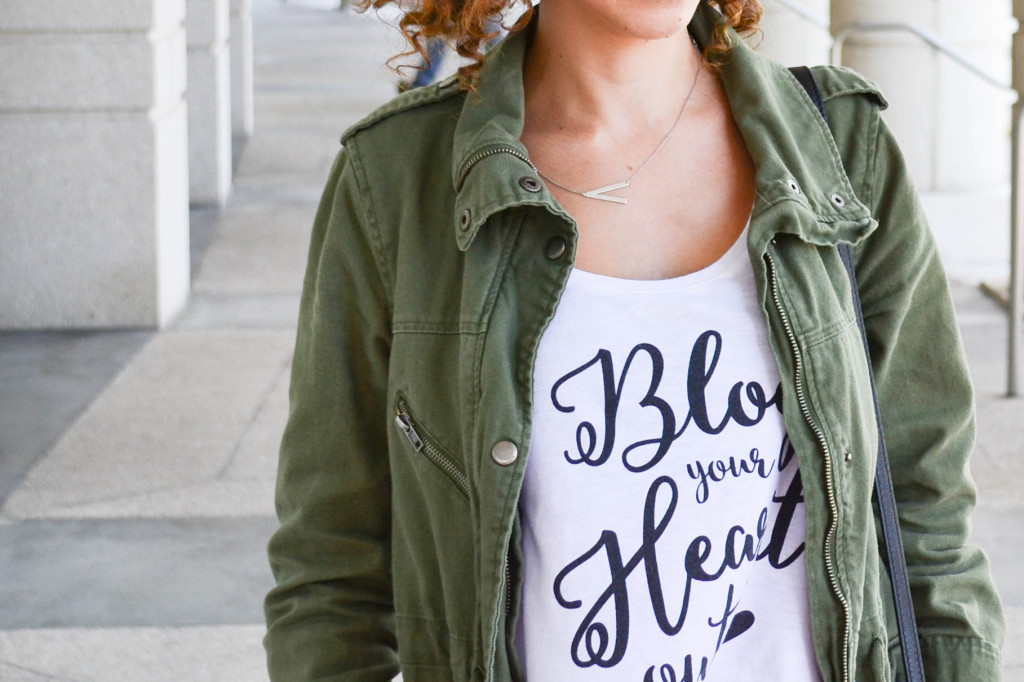 Shop the look: