Last year, after spending some time in California and New York. I thought to myself…Wow, Miami really has to step up their game in the souvenir department. Just about anywhere you go in Cali, they have a cool shirt design. Literally, anywhere… As for NY, the "I love New York" shirts are so simple yet so cute and recognizable.
Here on the other hand, Miami souvenirs are sooooo tacky and vulgar! I mean, sure we have the "I'm in Miami B!#*@" shirts. But seriously, who wants to wear that junk? Much less take it to someone as a souvenir gift.
I took matters into my own hands and decided to give Miami souvenirs some local love by making some hip Miami-inspired tees. They aren't overly touristy, they're cool enough that you'll want to wear them as a local — perhaps even purchase them as gifts for your out-of-town folks.
I recruited the help of my sweet and dear friend Yuki, (the kick-butt designer and owner of Drops of Honey Design) and together we took on the challenge. About 17 days later, here you have it our first batch of tees. There will definitely be more to come, so stick around and feel free to chime-in with any ideas/requests.
Hope you like our three-o-fab designs, available for both men and women.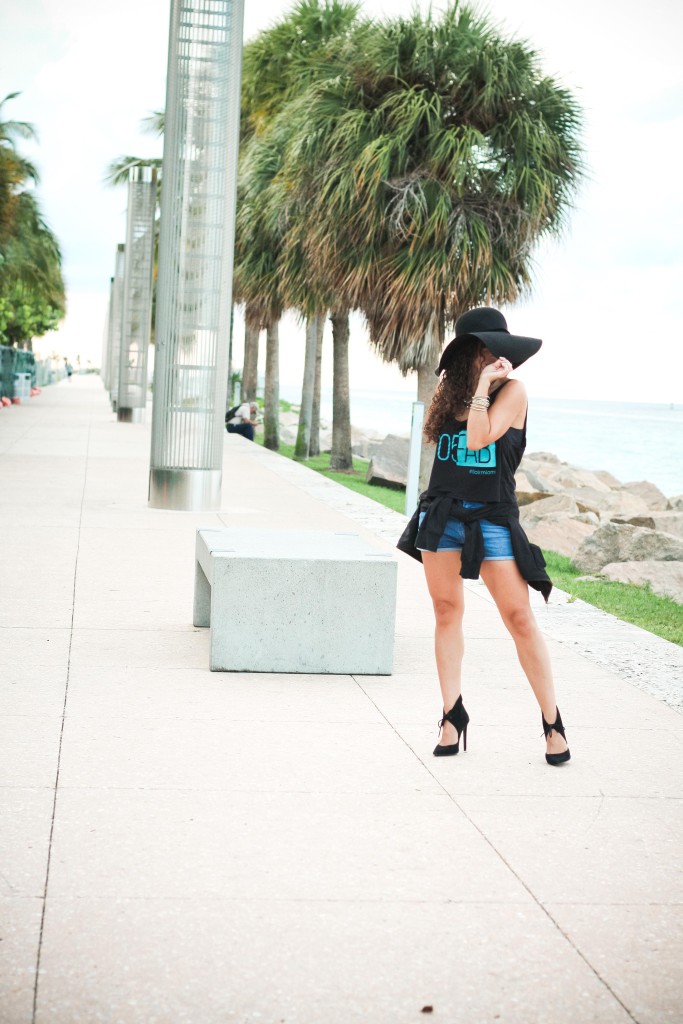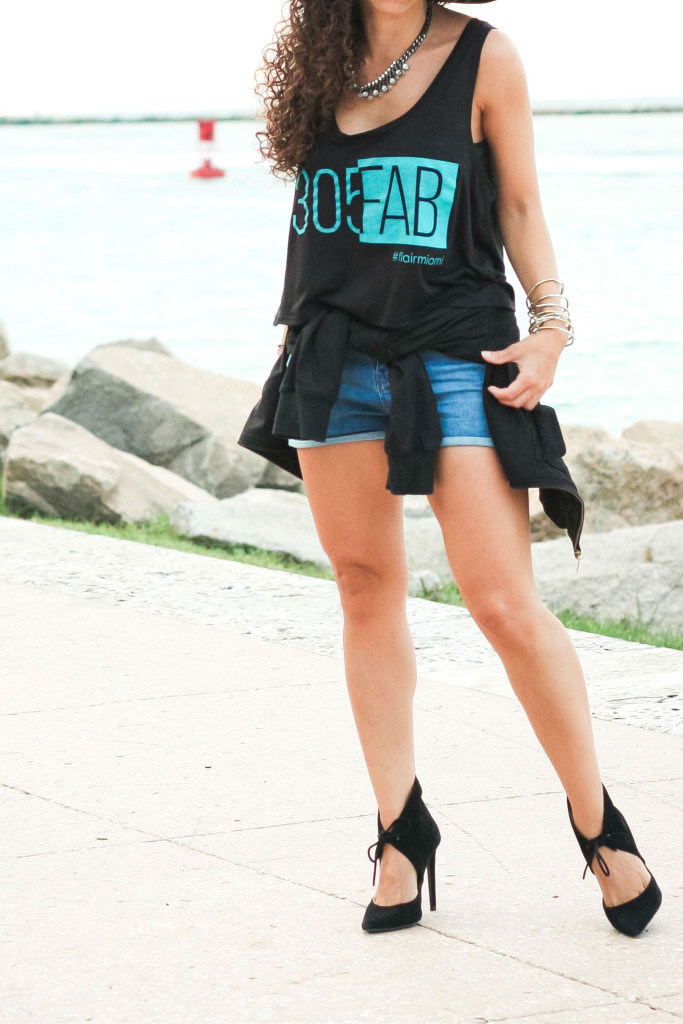 NORDSTROM hat
FOREVER 21 necklace
ZERO UV sunnies
FLAIR MIAMI three-o-fab tank
GUESS jacket
ZARA shoes and shorts
SHOP A SIMILAR LOOK: