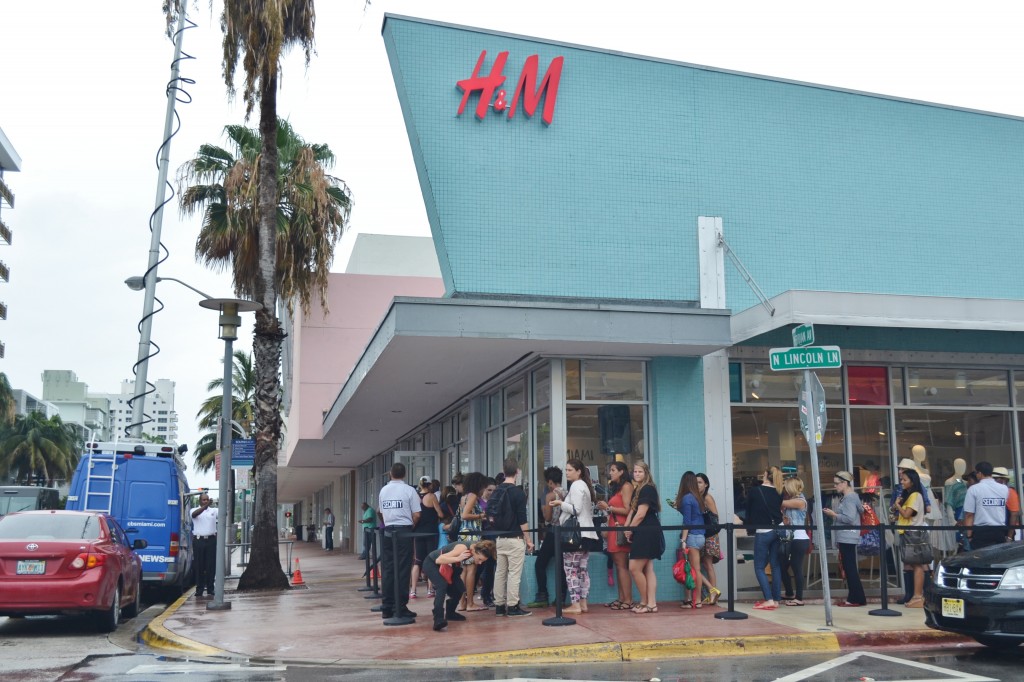 As excited as I was to visit the new H&M store in Miami Beach, I was also scared of the lines and crowds.
Nevertheless, I enlisted another brave soul and took on the challenge. We got there at around 11:30 am. There was definitely a line, but luckily it wasn't as long as I had expected. The first 200 people got a nice scratch-off incentive for patiently waiting. Some got $5, $10, $20, to even $50 off. (I only got $10. Boo!)
The store was scheduled to open its doors to the public at noon. But after talking to several shoppers, we  learned that some had been in line since 9am! Talk about a passion for fashion!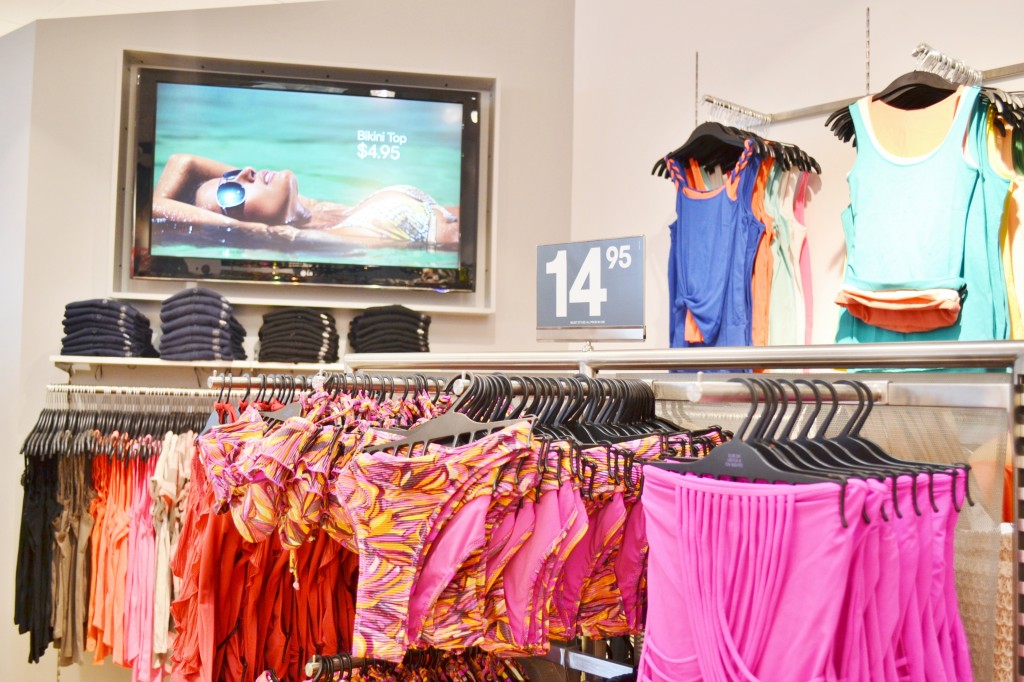 As expected, their merchandise was fashionable and affordable.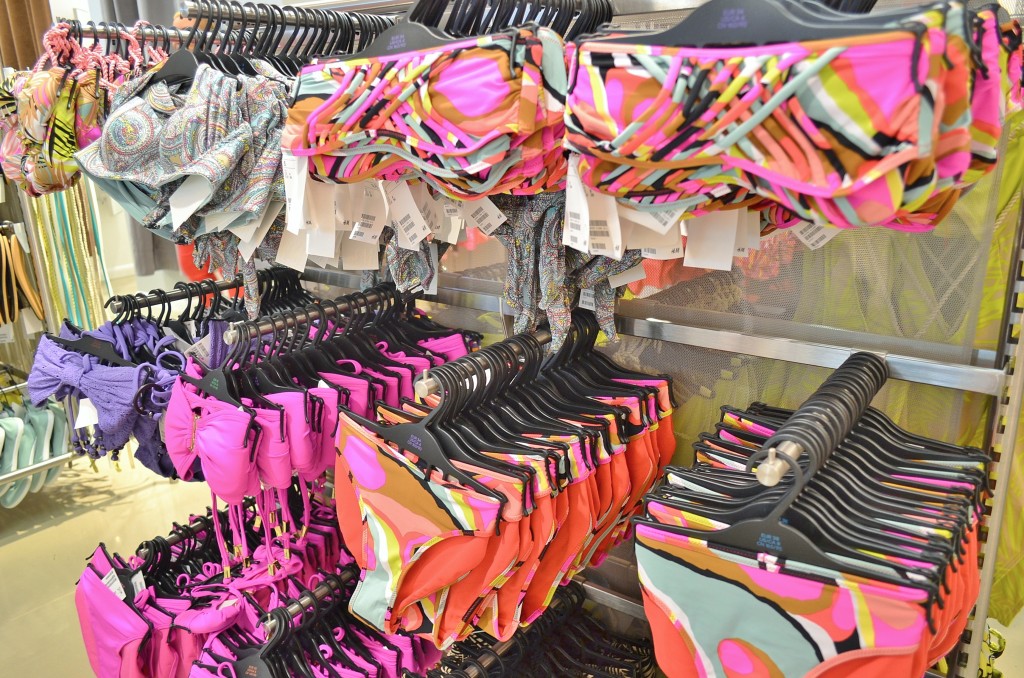 And as always, I went a little crazy when I saw the fun accessories and bikinis! Some tops were as low as $4.95!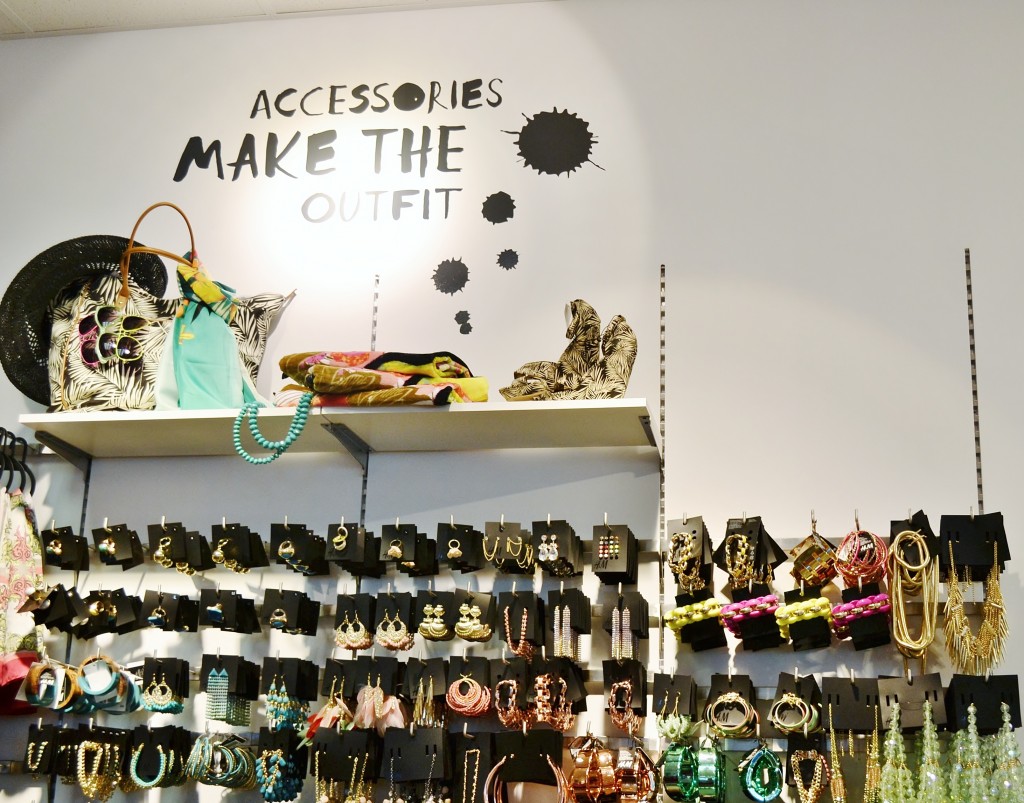 I tried to not have shoppers remorse after the fact, and to not be selfish with the limited XS sizes.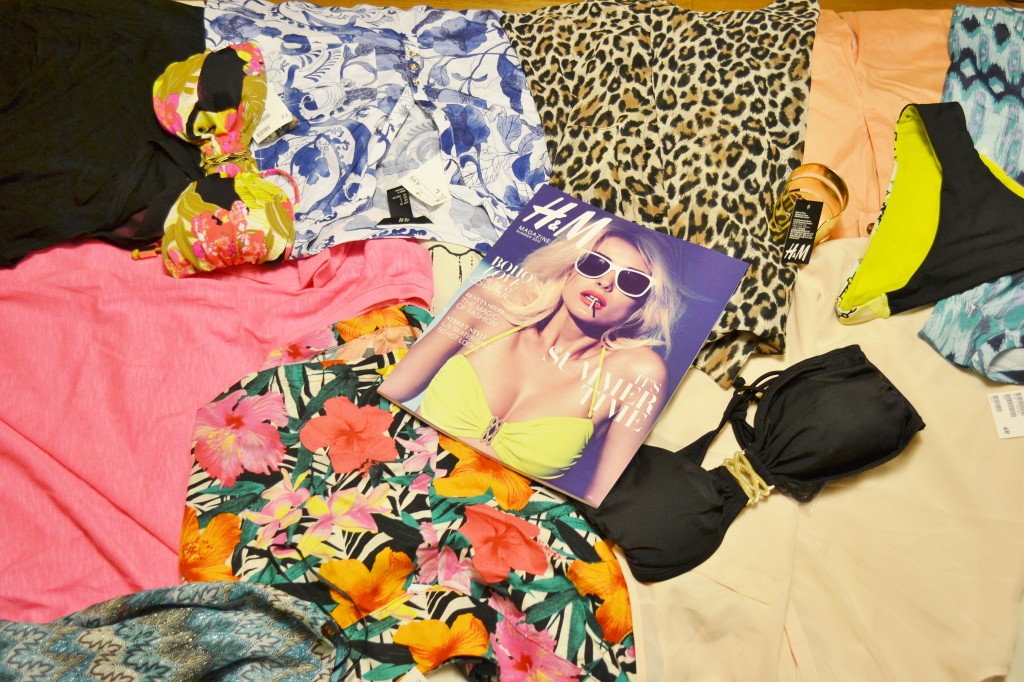 And this was the damage. Summer here we come!
Still haven't gotten a chance to go visit?  The shop is located at 1669 Meridian Avenue. The store hours are Monday – Thursday 11 am to 10 pm, Friday – Saturday 11 am to midnight and Sunday noon to 10pm. Check it out!
PS: Have you been wondering why H&M doesn't offer online shopping? Wonder no more. The company is currently working on it… I'll be sure to keep you posted when it becomes available. Yeay H&M!