BEST TACOS IN MIAMI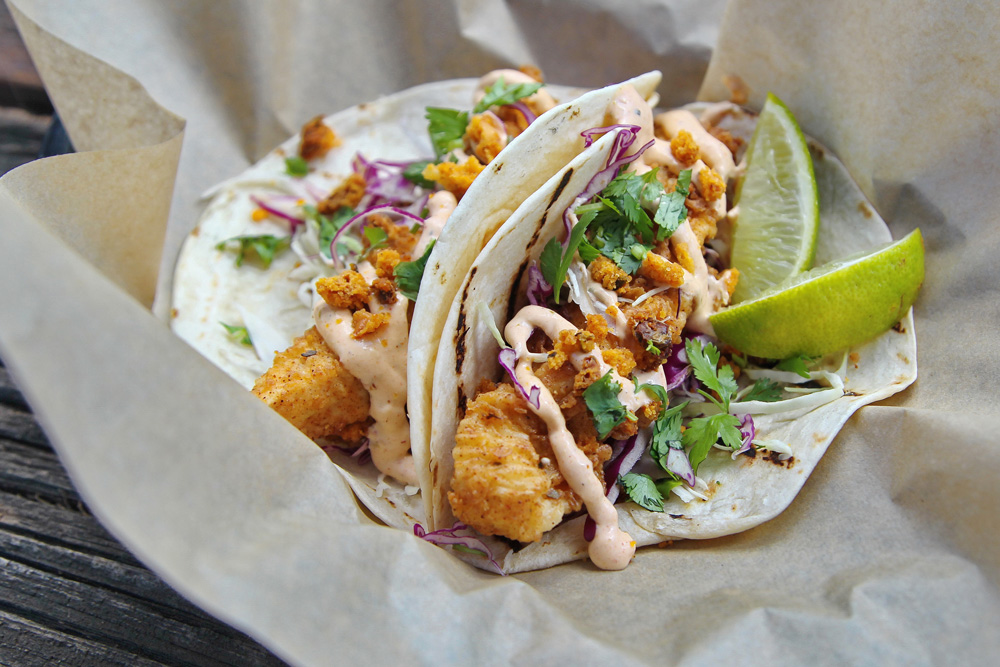 We all need to try at least one good taco in our lives, and no, I'm not talking about drive-thru tacos. Porque, let's be real, yo no quiero Taco Bell. But, a fresh authentic Mexican spot, that's a total win in my book.
And, let's face it, finding a Cuban sandwich and pastelito in the 305 is a total breeze, but a fresh authentic Mexican taco? Those are a little hard to come by. (I guess we can somewhat envy our Texas and Cali friends after all.)
So, where are the best tacos in Miami you ask? I've done a fair share of taco hunting and rounded up 5 of the best tacos spots in Miami. Some are quaint mom-and-pop-shops that have been around for years, while others are new and trendy locations.
5. Huahua's Taqueria
 • 1211 Lincoln Road – Miami Beach
This taqueria has a playful take on traditional tacos. They are mostly known for their fried chicken tacos. Even Food Network Magazine and Zaggat named them one of the best tacos in US. Located on the west side of Lincoln Road, this casual taco shop offers delicious food and a welcoming fun environment.
4. Bodega Taqueria y Tequila
• 1220 16th Street, Miami Beach
1 tequila, 2 tequila, 3 tequila, floor! (Shhhh, there's a cool secret bar in the back.) Pero, 1 taco, 2 taco, 3 taco, more! This hip taqueria/lounge offers affordable late-night delicious eats, straight out of an Airsteam truck. The Tacos Al Pastor are my absolute favorite, filled with broiled pork, charred pineapple, red onion, cilantro, and salsa rosada. I bet you can't have just one!
3. Coyo Taco
• 2300 NW 2nd Ave. #3 – Wynwood
Coyo Taco may technically still be considered a newbie in the taco community, but their delicious and fresh take on traditional Mexican cuisine has definitely taken them to the top — quick. Their homemade tortillas, locally and naturally sourced veggies, meats, and seafood has been drawing crowds at all hours of the day. From a happening lunch spot, to a late night bite with drinks. Coyo is the spot to be, and with these hot summer days ahead, the pulpo (charred octopus) taco is one of my faves.
2. Taqueria Morelia
• 961 W Palm Drive – Florida City & 1875 NE 8th St – Homestead
This spot isn't located in the heart of "Miami'" per se. They actually have two locations, one in Florida City and another in Homestead. I visited their Homestead location. (I pulled-up to the restaurant which is literally part of a gas station. The location definitely made me a little skeptic, I mean, I'm all about small mom-and-pops, but the gas station made me think twice.) After doing a little research on the internet, I realized that Morelia's Taqueria was actually very well-rated and in fact they were known for having "the best tacos in South Florida." With an authentic Mexican assortment of meats: al pastor, tongue, tripe, suadero (rib meat), steak, chicken, carnitas, chorizo, barbacoa beef – the options are endless. I went all in and tasted their lengua (tongue) and pastor tacos and they definitely did not disappoint. Mmmmm!
1. Viva Mexico
•  542 SW 12th Ave – Little Havana
Last but not least, this spot is for the taco purists. Their menu is quite simple, only tacos. No burritos or chimichangas found here. Their most popular item — the tacos surtidos.  This tiny restaurant offers the traditional cuts of meats: chicken, pork, carnitas, along with their untraditonal (to you and me) but very popular Mexican cuts: ear, stomach, tongue, shoulder, and rind. If you're the adventurous type, I highly recommend the tripe. After all, carne asada is for amateurs. Viva Mexico for the win, they definitely live up to their slogan "Las únicas y las mejores" — the best and the only ones.
Image Banner: Huahua's Tacos