ALL YOU CAN HANDSTAND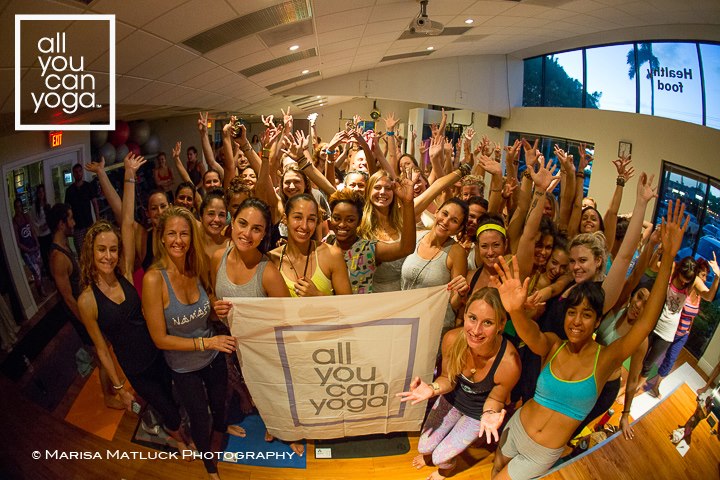 I can officially say that I am finished with my Junior year of college! Bring on the senioritis! Anyway, my finals week was one of the most hectic weeks, and so I wanted to end the week right.  What better way to end it than with an intense yoga class taught by one of the most inspiring yoga teachers I know?
My yoga adventure began this past Sunday evening with two of my close friends. We heard Yoga Girl Rachel Brathen was going to be in town doing yoga workshops all over Miami, and we were on it in a heartbeat! We signed up for an "All You Can Handstand Class" and boy did they mean it when they said All You Can Handstand.
Rachel Brathen is a Swedish native living in Aruba where she teaches yoga at Manchebo Beach Resort and Spa.  Her yoga classes are a mix of Hatha and Vinyasa flow while incorporating breathing techniques, creative sequencing, and core work. Her goal for each class is to energize the body, cultivate a meditative consciousness, and give greater vitality and health. And I must say, her class did just that!
With the help of  Om'Echaye Wellness and Fitness Center and Love and Vegetables  vegetarian and vegan restaurant I definitely felt energized! Rachel is so talented, and inspiring, and I am so happy I was able to be taught by her.
The All You Can Yoga community brought us together.  People from different parts of town were there because of this one thing that we all have in common, a love for YOGA!